Record heat has been all around us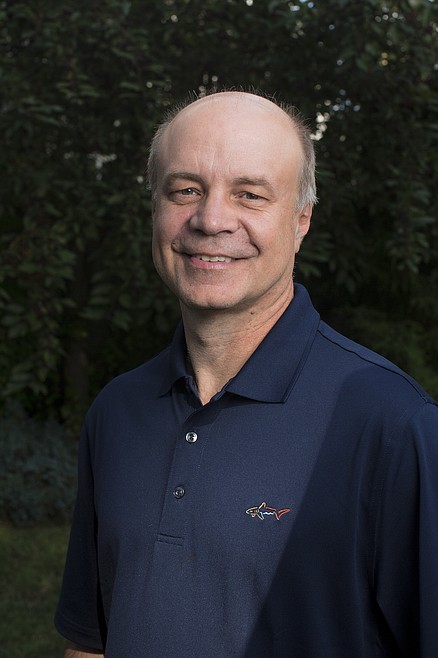 Randy Mann.
JAKE PARRISH/Press
It finally felt like summer last week as temperatures rose into the upper 80s and lower 90s across the Inland Northwest. At Cliff's station, the highest reading was 89 degrees on June 27, but there were plenty of 90-degree temperatures out toward Rathdrum and toward eastern Washington. It was 93 degrees at the Spokane International Airport. Since June 27, highs have moderated back down into 70s with 60s reported in some areas over the holiday weekend along with showers and thunderstorms.
While our temperatures have been a little cooler-than-normal, all of the hot weather, including record-breaking heat, has been all around us, even in Alaska. A big heatwave was felt across the desert Southwest into Texas during the middle of June with highs over 110 degrees in Arizona.
In other parts of the world, there has been record heat reported last month in Italy, Norway, Iran, Finland and Japan, just to name a few places. Last month was Japan's worst heatwave in about 150 years. High temperatures soared above the 100-degree mark that raised major concerns for power shortages in the future. The tsunami in March 2011 led to many of Japan's nuclear power plants to be shut down, but after the major heatwave, officials are considering to put many of them back online.
In Alaska, a state well-known for its very cold weather, sweltered late last week with highs about 10 to 20 degrees above normal. Many stations in northern Alaska rose into the mid to upper 80s, including Fairbanks. The hottest temperature ever recorded in all of Alaska was 100 degrees in Fort Yukon, located in the eastern portion of the state. That occurred on June 27, 1915.
In addition to the very warm to hot weather, it's been very dry in Alaska. Less than 10 percent of Anchorage's June rainfall has been reported with many other locations reporting about a third of their normal June precipitation. With the heat and dryness, the wildfire season in Alaska has been off to a quick start. According to data from the National Interagency Fire Center, as of late last week, there are currently 35 major wildfires that have burned over 1.1 million acres across Alaska.
It does look like there may be some relief from the heat and drought in this part of the world. The long-range computer models are indicating that conditions should be turning wetter and cooler this week across much of Alaska, which would be good news for area firefighters.
The latest heatwave up north was a reminder of all-time record heat they experienced 2019. On July 4, 2019, Anchorage hit a record 90 degrees. During that heatwave, highs stayed above 80 degrees in Anchorage for 6 straight days, which was also a record. That year, 2019, was Alaska's warmest in history. By the way, the normal high temperature for Anchorage in July is in the lower 60s.
It's difficult to say on how much influence this pattern over Alaska will have on our weather this summer. However, in 2019, summer temperatures in North Idaho were cooler-than-normal as we only had nine afternoons at or above 90 degrees. The hottest day was on Aug. 9, with a high of 97 degrees. Precipitation in 2019 was also below normal during the summer season, but climbed to above-normal levels during the fall. In fact, we had early record snows in October as 5.5 inches was measured at Cliff's station. The first day of measurable snowfall in the 2019-20 season was on Oct. 9, with 1.8 inches.
Here in North Idaho, we've had the cooler-than-normal weather in June with an average high of 71.9 degrees. That's slightly below the June average of 75.1 degrees. June's precipitation was well above the normal of 1.93 inches as 5.11 inches of rain was measured last month. That was the second wettest June in history. The all-time record for June precipitation was in 2012 with 5.84 inches.
In terms of our local weather, conditions later this week and the following are expected to be mostly dry across much of the Inland Northwest. However, Cliff and I do not see a big heatwave developing over our region within the next several weeks. The hottest weather of the summer may be around the late July into early August timeframe, similar to 2019. The upcoming fall season will likely turn wetter once again, assuming we don't see any major changes to the sea-surface temperature pattern.
Cliff and I hope that everyone has a happy and safe Fourth of July. In terms of weather extremes for this date, the hottest temperature was 97 degrees in 2015. The lowest was 41 degrees set back in 1999. Despite the showers expected today, I don't believe we'll hit the record of 1.12 inches of rainfall that fell in 1978.
• • •
Contact Randy Mann at randy@longrangeweather.com.
Recent Headlines
---