Patriotic brass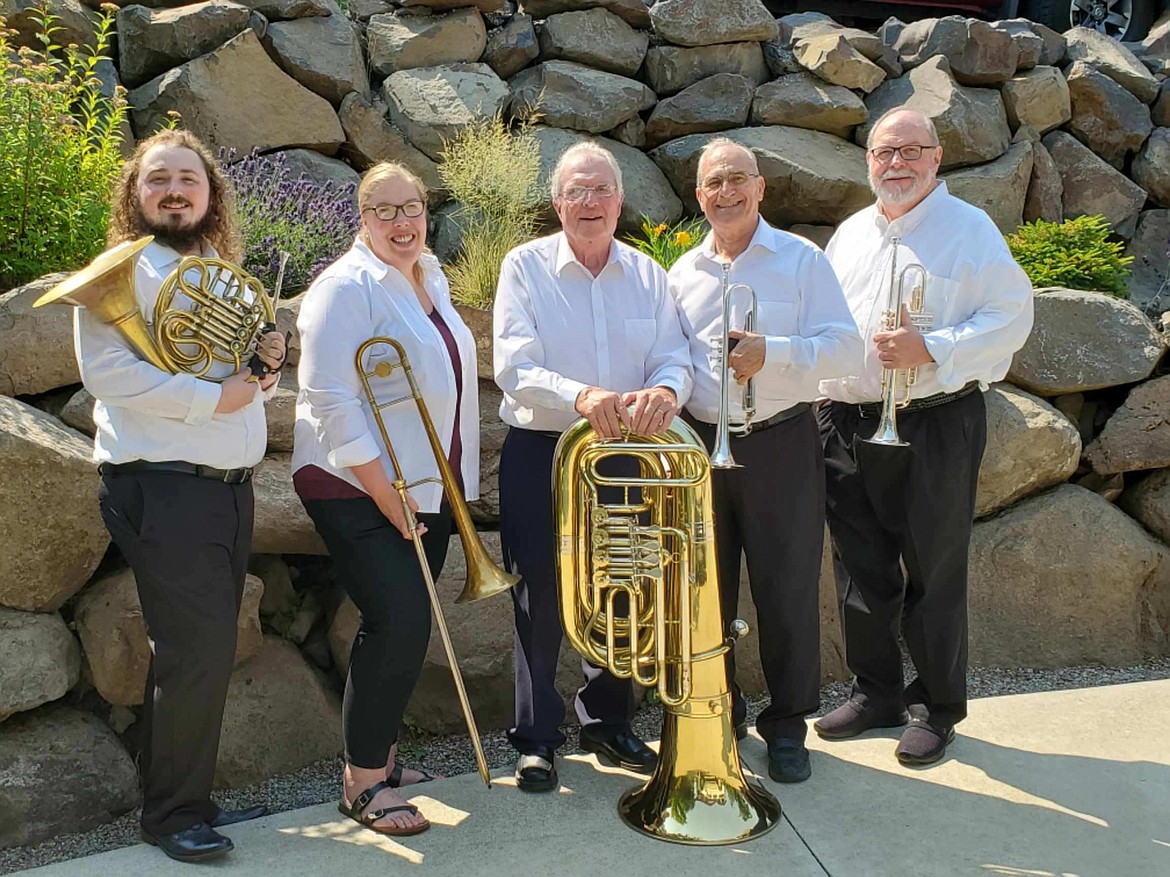 BrassXFive will perform patriotic music Sunday evening at the Music Conservatory of Coeur d'Alene.
Courtesy photo
by
Press Staff
|
July 1, 2022 1:00 AM
A patriotic event will be held at 7 p.m. Sunday at the Coeur d'Alene Music Conservatory.
Two brass ensembles, BrassXFive and Northwest Brass, will collaborate on patriotic music in the spirit of the Fourth of July.
Northwest Brass features horn players Tom Durbin, founder and trumpet; Rick Dickinson, trumpet; MariAnn Flynn, horn; Errick Conley, trombone; and George Washington, tuba. The group was founded in 2018 with performers from across the Inland Northwest. It boasts a combined 200-plus years of musical experience. Northwest Brass performs music from different genres, including movie hits, jazz, classical brass ensemble music, pop covers and more.
BrassXFive shares its tuba player, Washington, with Northwest Brass. Trumpet players are Pete Obligato and Terry Jones. Hunter Strobel plays French horn and Jessica McKenzie plays tuba. This traditional brass quintet plays a wide variety of music from the Renaissance through the rest of the classical periods, including jazz, folk and some of today's pop.

Sunday's concert will focus on patriotic music. The conservatory is asking for a donation of $20 per family or $10 per person. A bake sale will start at 6:30 p.m. with the concert following at 7 p.m. Charles Sorensson will open the concert with the national anthem.
Recent Headlines
---