Warm your heart at Care Affair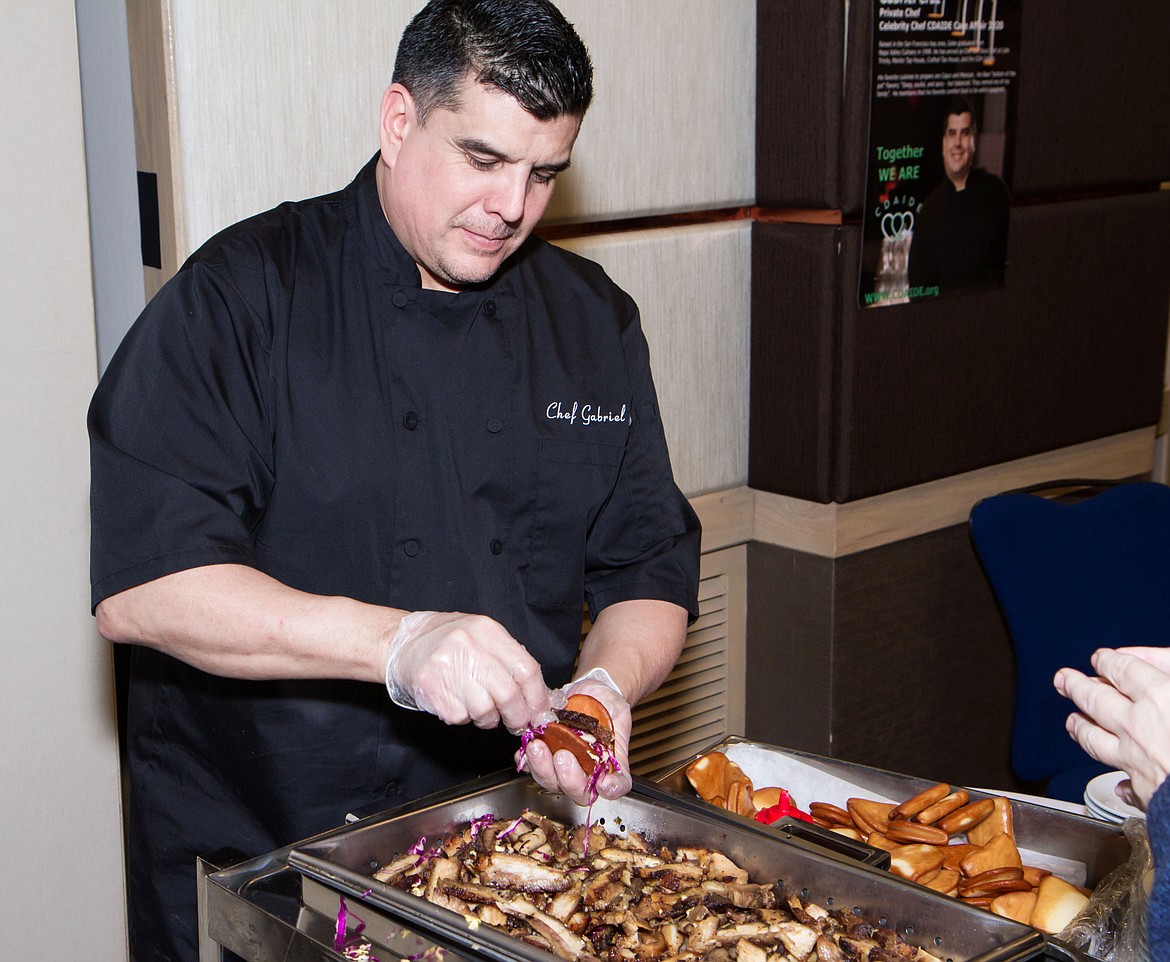 Chef Gabriel Cruz prepares appetizers during CDAIDE's Care Affair in 2020. This year's event will be at 5 p.m. Feb. 10 in The Coeur d'Alene Resort.
By Paul Morgan Photography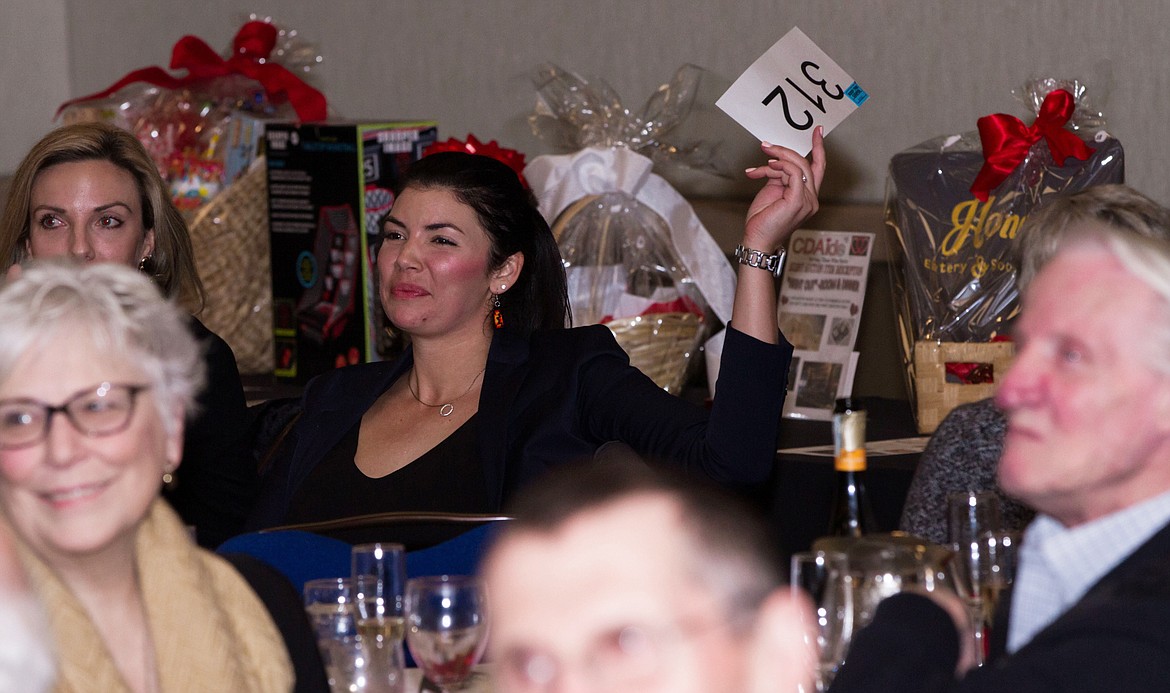 Renee Bordelon raises an auction paddle during the 2020 Care Affair event in The Coeur d'Alene Resort. The fourth annual Care Affair will be Feb. 10.
Previous
Next
by
DEVIN WEEKS
Staff Writer
|
January 30, 2022 1:06 AM
COEUR d'ALENE — Community members are invited to warm their hearts ahead of Valentine's Day during CDAIDE's fourth annual Care Affair at 5 p.m. Feb. 10 in The Coeur d'Alene Resort.
The event brought in $45,000 in 2020, but was canceled in 2021 because of the COVID-19 pandemic.
This year, organizers are shooting for the moon with a fundraising goal of $75,000.
"We are making up for lost time," CDAIDE executive director Rebecca Smith said. "The most recent Care Affair raised over 40% of our funds for the entire year, so this is a really important fundraiser for us and one to attend if you have a heart for restaurant and hospitality workers."
CDAIDE is a nonprofit that connects hospitality workers with resources through a system of referrals submitted by managers and business leaders who know their employees are struggling. A majority of these workers don't have paid sick leave or health insurance benefits. Many survive paycheck to paycheck and depend on tips.
In its last fiscal year, CDAIDE helped 222 individuals, including workers and their children.
"These are working people right in our community struggling to make ends meet with skyrocketing housing costs and without financial reserves if they have a medical issue or a sudden car breakdown with a huge bill," Smith said.
The average age of hospitality workers assisted last year was 36. The average household income was $24,675. Most support dependents, and have spent more than 10 years in hospitality.
"The majority of our financial support goes toward rent," Smith said. "Again, these are people actively working in our community."
Many referrals are for those working full time who are living in tents, sheds and cars, she said.
"Restaurant and hotel workers around here usually get their hours cut a lot when the tourists leave," Smith said. "Many of us thought that wouldn't happen this winter because of the under-staffing this summer. But it is happening from what we're seeing, and it's converging with a surge in which many restaurant workers are out sick with COVID a second time, and now there aren't a lot of programs to make up for that lost income."
The fourth annual Care Affair will treat guests to a fun and fancy event while helping those who keep restaurants and hotels running.
"The whole idea of gathering is exciting because that's where CDAIDE's heart is," Care Affair event chair Bev Moss said. "We come together as donors and volunteers because we care about a community within our community."
Offerings will include appetizers prepared by four featured restaurants, a buffet dinner with inventive cuisine, dessert and a champagne toast.
"We're gathering restaurants instead of chefs this year because we want to put the spotlight on those who are doing the right thing by their employees," Moss said.
The silent auction will include private dinners, boat cruises and Gonzaga basketball tickets. The Chef Challenge winner will receive a dinner with Café Carambola's chef, Colomba Aguilar.
Tickets are $75, tables are $600 and sponsored tables are $1,000.
Visit www.cdaide.org for tickets.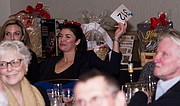 Recent Headlines
---