Moving History Forward: Organized sports in early Coeur d'Alene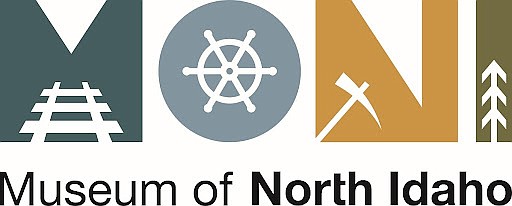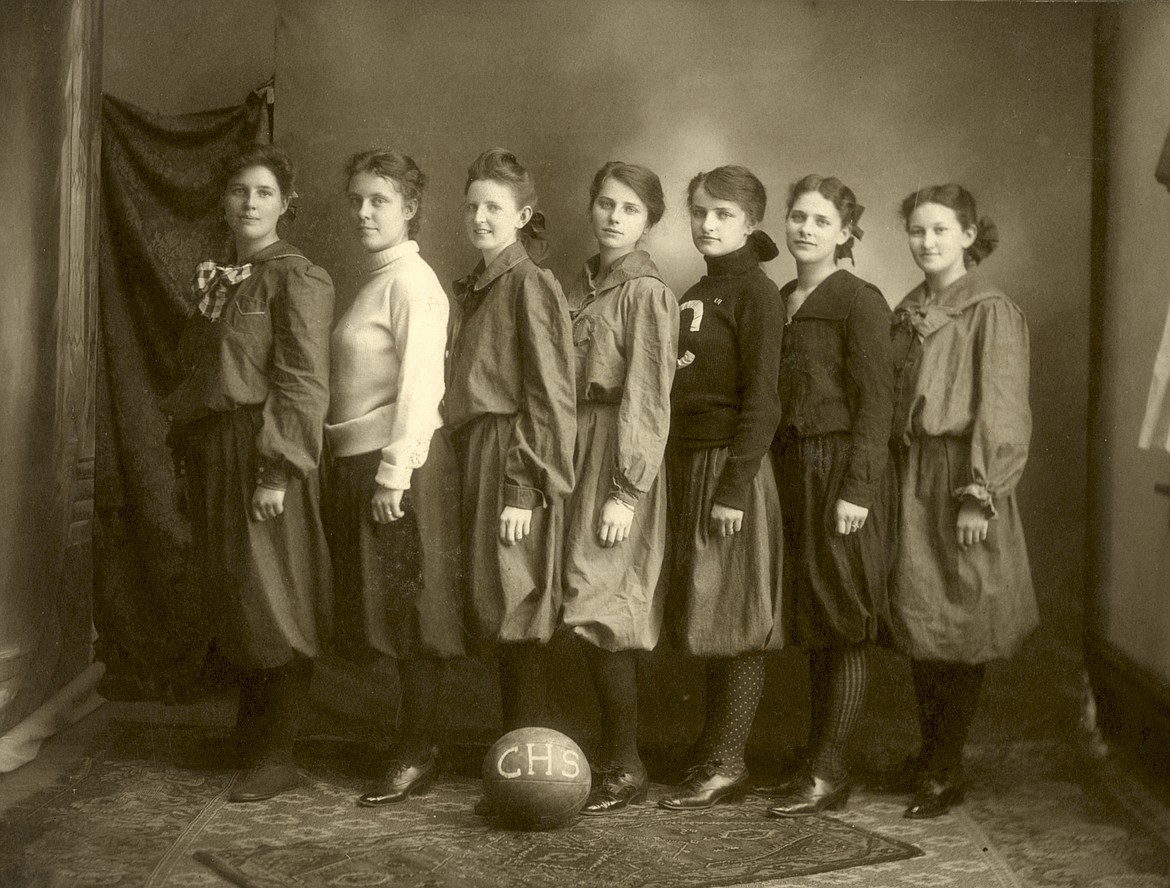 First Girls' Basketball Team at Coeur d'Alene High School, 1906 (from left): Mary Smith, Julia Cheatam, Bernice Robertson, Mary Roche, Edith Wells (sister of H. P. Glindeman), Margaret Thomson (later Mrs. John T. Wood) and Laura Smith.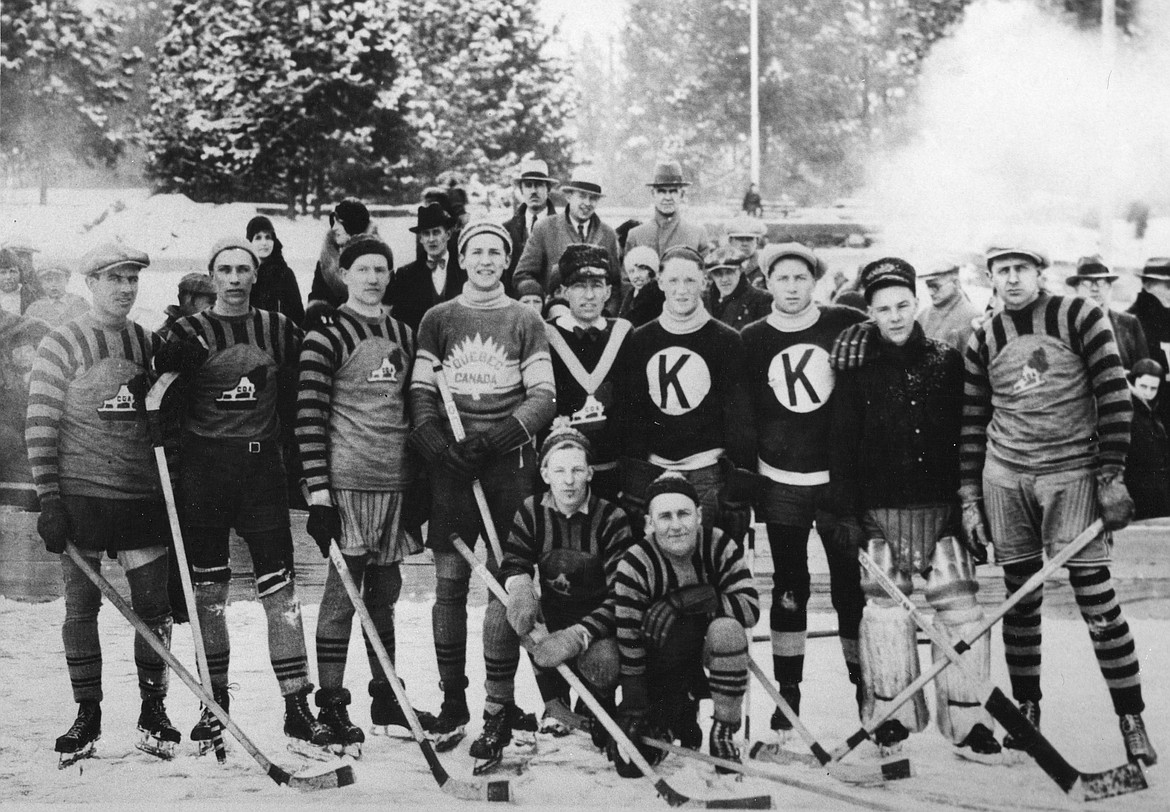 Coeur d'Alene Eskimos Ice Hockey Team (from left): Van Richardson, Glen Nylen, Gordon Reed, Ollie Gillette, Don McDonald, "K" on sweaters are from Kimberly, B.C., Harry Wilson, Earl Faulkner. Kneeling: Glen Gillett and Joe Whyte. First lady on left in back is Mrs. Joe Whyte.
Previous
Next
by
DEBORAH MITCHELL/Special to The Press
|
January 22, 2022 1:00 AM
During the active years of Fort Sherman (1880s-90s), baseball was a popular team sport played among the various platoons, companies from other forts in the region and local towns. Until Coeur d'Alene had its own baseball diamond sometime after 1900, these games were played on the Fort's parade grounds.
The first organized team sport in the public schools was football and it was organized in 1905 by O.R. Shern, the principal of Coeur d'Alene High School. Back then, they didn't play on a nice green-turf field. Instead, they played on a gravel-topped field on Blackwell Island. The first CHS game was against a team from Spokane. Coeur d'Alene lost 18-0.
In 1906, the area's first all-female basketball team was organized at Coeur d'Alene High School. A student, Margaret Thomson, was the organizer. After high school, Margaret would marry Dr. John T. Wood, Coeur d'Alene's 3rd mayor.
From 1924 through 1938, Coeur d'Alene had a Hockey Club and an amateur hockey team called the Eskimos. The team was organized by Joe Whyte, and a few of the original players had former hockey experience. George Recor and Shorty Hendricks had played for Alberta. And P. J. Whyte had played in the amateur champion league with the Nova Scotia club and the Boston Arena champion team. The remainder of the 14-man team had tryouts.
The Coeur d'Alene Eskimos joined the Spokane League and the Inland Empire Hockey League. They played teams from Spokane, British Columbia and Montana.
When the Eskimos' games were in Coeur d'Alene, they generally played on Fernan Lake, since it was the first to freeze, but if conditions were good, they might play on Lake Coeur d'Alene in front of the city park. Another location they used was a temporary rink prepared by the American Legion at Memorial Field, where an area of 100'-by-200' was banked with sawdust and filled with water to freeze.
Most games were played at 2 in the afternoon to provide enough light on the outdoor rinks. However, practices on Fernan were held at night, and the rink would be lighted with oil lamps or by burning oil-soaked tires.
In 1927, the Coeur d'Alene Eskimos won the Inland Empire Championship and the coveted Davenport hockey trophy.
If you are interested in researching the history of sports in the region or other local topics, appointments can be made at the Museum of North Idaho by calling 208-664-3448. Members have preference. For more information about the museum, visit museumni.org. If you are interested volunteering, there will be an information session held at 5 p.m. Jan. 26 at Fort Sherman Chapel, 332 Hubbard.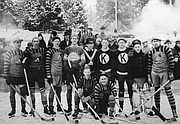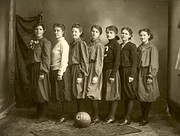 Recent Headlines
---