Coeur d'Alene girls hold off Lake City, beat T-Wolves for second time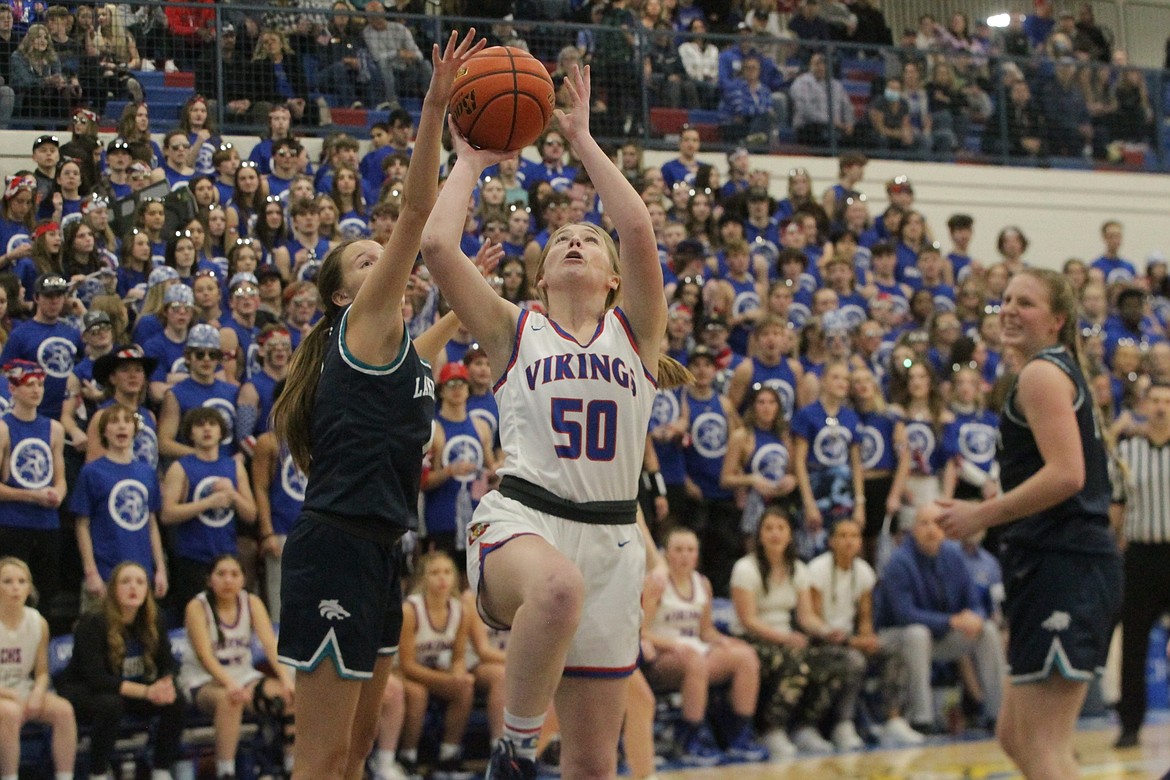 MARK NELKE/Press Lily Phenicie (50) of Coeur d'Alene puts up a shot as Kamryn Pickford of Lake City defends in the first half on Friday night at Coeur d'Alene High's Viking Court.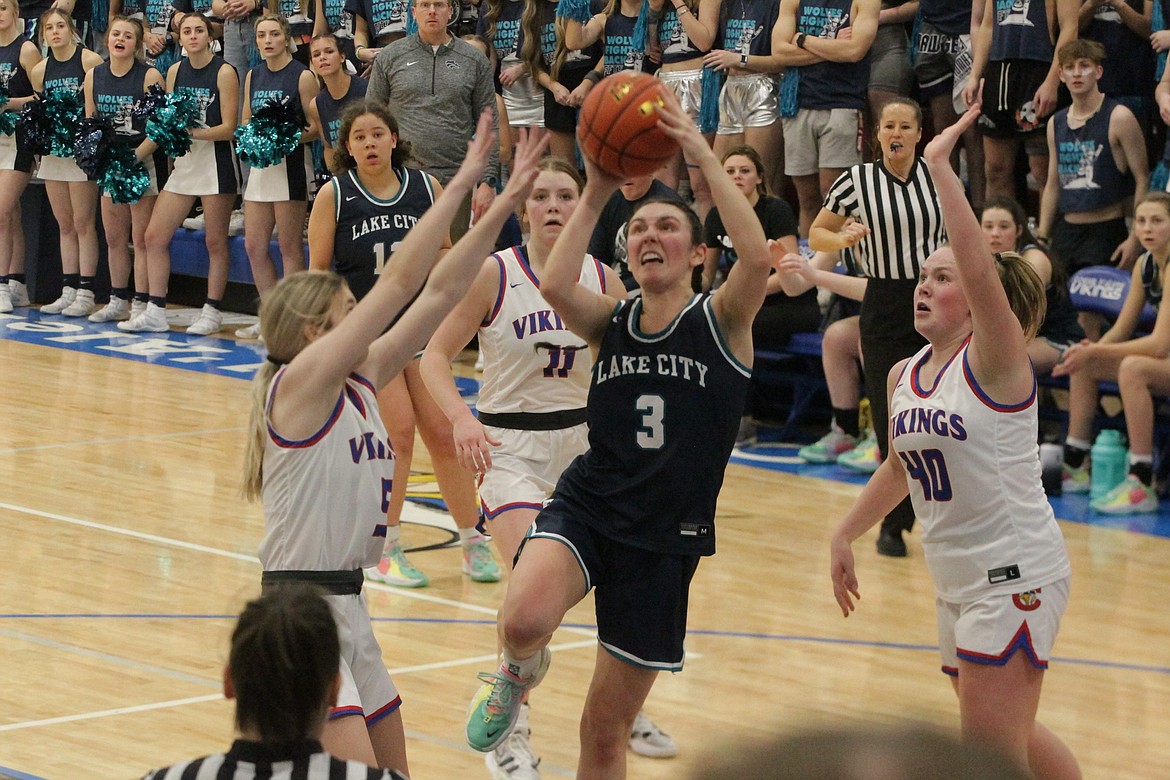 MARK NELKE/Press Allie Bowman (3) of Lake City drives to the basket as Libby Awbery (5) and Kendall Holecek (40) of Coeur d'Alene defend on Friday night at Viking Court.
Previous
Next
|
January 22, 2022 1:25 AM
By MARK NELKE
Sports editor
COEUR d'ALENE — Ten days after Coeur d'Alene's girls won by 14 points at Lake City, the rematch came down to two free throws on one end and a short shot on the other end that hung tantalizingly on the rim, then fell off just before the buzzer.
In the end, Coeur d'Alene escaped with a 60-58 victory over visiting Lake City in Inland Empire League play Friday night at Viking Court, moving the Vikings to the verge of a league title and home-court advantage throughout the 5A Region 1 tournament.
"I think us staying level-headed (was the key)," said Coeur d'Alene senior guard Skylar Burke, who totaled 21 points, 12 rebounds and three assists. "We missed a few shots, calls weren't going our way, but we just kept our defensive mindset and took control."
Madi Symons added 16 points and six boards for Coeur d'Alene (16-3, 7-0), ranked No. 2 in 5A by the state's media. Madison Mitchell added 14 points and four steals.
"We came out hot, and then we struggled offensively to score for a little bit," Coeur d'Alene coach Nicole Symons said. "Our defense broke down a few times … got some foul trouble, which got us out of our normal rotation, and how physical we can play. But, man, I love this game because we got down, and our girls stayed checked-in, they focused and they fought back."
Burke made both ends of a one-and-one with 31.7 seconds left to give Coeur d'Alene a 60-58 lead. Both teams missed the front end of a one-and-one, and Lake City had the ball and called timeout with 11.4 seconds left.
Kamryn Pickford drove to the basket, spun and put up a left-handed shot that rolled off the rim just before the buzzer.
"It felt like an eternity," Burke said of that final shot. "But it rolled out, and luckily we got the rebound and the game was over."
Kendall Pickford hit five 3-pointers and scored 15 points for third-ranked Lake City (16-3, 6-2). Allie Bowman and Sophia Zufelt added nine points each for the Timberwolves.
Lake City opened in a zone defense, but 3s from Burke, Symons, MItchell and Libby Awbery made it 12-2 Vikings after just over 3 minutes, and the T-Wolves switched defenses.
Lake City picked up the defensive pressure in the second half and slowly crept back into the game. A 3 by Avery Waddington of Lake City with 3:57 left tied the game at 51, and a three-point play by Zufelt with 1:30 left knotted the score at 58.
"There's a lot of different ways to spin it," Lake City coach James Anderson said. "At the end of the day, this probably makes us a better basketball team in two or three weeks. It hurts right now. They jumped out to a big lead, and we had to fight from behind, and we fought. We found some things, we found some fight. There's some good takeaways, but we've got to be better starting the game next time."
On Thursday, Coeur d'Alene travels to Post Falls, and Lake City is home vs. West Valley.
Lake City 12 9 16 21 — 58
Coeur d'Alene 18 14 15 13 — 60
LAKE CITY — Ke. Pickford 15, Ka. Pickford 7, Bowman 9, Zufelt 9, Waddington 5, McKellips 6, Holzer 0, Reynolds 7.
COEUR d'ALENE — Mitchell 14, Awbery 3, Symons 16, Holecek 0, Phenicie 6, Carroll 0, Burke 21.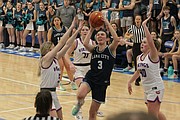 ---