Q&A with Al Williams, always a Cardinal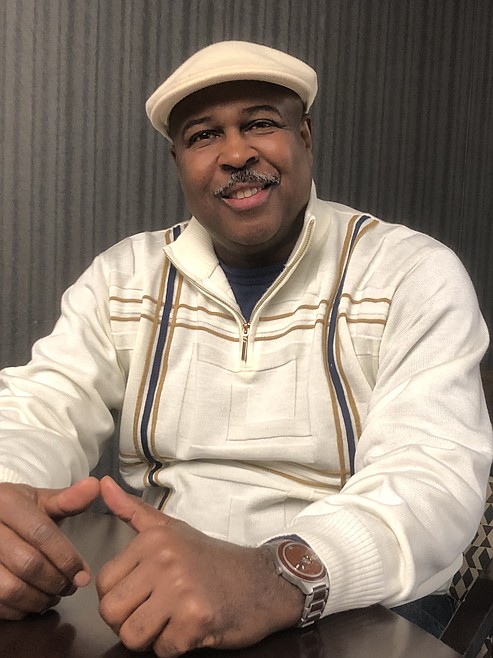 Al Williams
MIKE PATRICK/Press
|
January 16, 2022 1:08 AM
Second of two parts
From the rough south side of Chicago, a young Al Williams came to North Idaho College to study and play basketball. From there he landed a scholarship to University of Idaho and, years later, came full circle back to Coeur d'Alene, where he served as athletic director and unofficial ambassador from 2003 to 2019.
His departure was publicized as a retirement, but Williams says that wasn't exactly the case. Now, as his alma mater faces unprecedented scrutiny and an uncertain future, Williams agreed to discuss what happened — and share some of his views on the school and community he still loves.
This interview has been edited for length.
PRESS: How would you describe the current state of the NIC athletic program?
AL: The college athletic department at North Idaho College was built to be a major link to the community. I always described it as the front porch of the college. It was the major source of marketing, it was the major source of diversity, it was one of the primary means that people could actually know what's going on down there at the college.
What I see now is that we misunderstood the purpose of having an athletics department at the college to begin with. Athletics should be your primary marketing arm. And your marketing helps with enrollment, it helps with community engagement, it helps with community awareness, and the position it's in right now, it's serving none of those needs.
Because when you don't have a community presence at the games in attendance and you don't see the booster club which brings in corporate sponsors from the area or community leaders in the area, you know the partnerships we had developed through the booster club — it was such a link to the community that people knew what was going on because people participated in events, they came to the auctions, they came to the 3-on-3 tournaments, they came to the events, the booster club luncheons.
All these functions we had created and developed so people knew what was going on down there at the college, we now don't have that link to the community … And so our main marketing arm has been cut in half. And no one seems to understand. And so now we always talked about having athletics be visible in the paper, but in the right part of the paper, now we're in the paper for the wrong reasons. Now we're on the front page for the wrong reasons. Now you're not hearing about the success of our student-athletes. You're not hearing about the visibility of our programs nationally. You're not hearing about our All-Americans who have gone on to play at four-year schools.
We don't have that kind of visibility that we gathered from athletics. We don't host national tournaments like we did. We brought the whole NJCAA annual meeting to The Coeur d'Alene Resort five years ago. Every region was represented. They came out here to see what North Idaho was about and Coeur d'Alene was about.
Those are the things that we used athletics to market not only for the college, but for the community. And so we're missing out on that by being a regionally based athletic program that we don't get very much marketing for that. You don't get the crowds to come out. We don't have that energy we used to provide. And the energy went beyond the campus.
And so when I look at them now and see where they are with the basketball program still being on probation, and the soccer program getting very few people at their games, and same with volleyball. Or the Tri-State wrestling tournament being in question of not being held because they don't have the support from the college to hold these. Those kinds of things really hurt when you see that we let our program that was once one of the proudest programs in the region now just be diluted to a point where it's a necessary evil as opposed to a viable marketing division of the college.
You always represented the institution superbly, not only as athletic director but as an ambassador in the community and throughout the region. How important was that to you, that role you played, and who has picked up where you left off?
I'm a former student of North Idaho College, a former athlete at North Idaho College, I'm an alum of North Idaho College, a former administrator at North Idaho College, a member of president's cabinet and everywhere I went I became an ambassador for the college. Every restaurant I went into people knew I was from the college. There wasn't a community organization I'd be a part of where I wouldn't represent North Idaho College and I made sure that I got involved with as many as I could so there was an awareness of what was going on at the college.
And I also was aware in my role, because I could be a person who could dispel some of the beliefs about North Idaho College and their diversity issues, and their racial issues. And I wore that shield with honor to the point where I felt like I was an ambassador for the community.
And I don't see that around. I used to take pride in seeing the booster club signs in places all over town. Every time I would be out I always wore NIC apparel and I also had handouts for people so they could have schedule cards and know what was going on. There are people I'd meet on the plane I talked about that. I was at the Spokane airport, I always had NIC apparel on.
I was a walking flag-bearer, for lack of a better term, because I was proud of North Idaho College, I was proud of the Coeur d'Alene area and I hated it when people said bad things about the Coeur d'Alene area without really knowing what was going on.
I'd call this area our campus between Post Falls, Hayden and Coeur d'Alene. We had visibility all around that. And North Idaho College was one of the vital community members, that we provided energy, like with the health industry, the Resort, the Coeur d'Alene Tribe, and the college — the four biggest players in the area. And so I believe that North Idaho College is always going to be one of the most visible parts of the community, but who's going to get people to come on to the college if they don't have relatives that are going to school down there now?
We've lost that tie with the community that we had with the Coeur d'Alene Summer Theater, with Art on the Green — we made it tougher to bring people down there. These kinds of things that brought people to the campus. The Popcorn Forum that brought outside spokespeople here to the campus. We don't have that outreach program that we had, the community that we had, I thought I was integral to helping that outreach program into the community.
And like I said now we're in the wrong part of the paper and I would love to be part of helping them get that corrected to the point where our accreditation is not in question. I'm an alum as well. I don't want to have people think of our education system here as second rate. Or in jeopardy of losing these kinds of credibility issues.
So I would love to help them get that positive vibe that we had back in the past. And that's why I came back to the campus [recently] to see really what was going on down there. I'd heard too many questions about what's going on there, aren't you glad you left? And I'd much rather say, 'I left and the college is in great shape,' as opposed to 'I left and they really need some help.' But I think that's where we are right now.
As a Black man in an almost all-white community, how do you perceive NIC's goal to be an inclusive, welcoming place for all, and is that goal actually being met?
You know it's easy to talk about diversity being part of your mission on the campus but when you walk around the campus and don't see that, it makes you question, is that really something we're taking as a challenge to fulfill? It's one thing to have a mission statement that goes on your shelf — it's up to us to pull that out and make efforts to actually attract diversity to your campus. And I don't see that.
I feel it's going the other direction as opposed to embracing the diversity you want to attract. It goes beyond just ethnic diversity; it's cultural diversity. And that's what we're not attracting. You know when you try to get students to come from out of the region to come out, that's diversity that you're bringing to awareness and education on your campus. You don't want to have it where everybody has the same thought process, comes from the same schools. You want to attract outside your region. And that's where we were so good about getting international students in there, and making this be a place where you would feel comfortable on the campus.
And right now that comfort level isn't there. You know, who do you talk to if you're a person of color on the campus and you've got issues? Who do you talk to if you're a person from the LGTBQ community — who do you have in those positions you can talk to? We have people who have different political viewpoints, when that's being censored.
So those kinds of things are about diversity. It's not all about color; it's about an open mind of acceptance of people with different perspectives, and ideals and thoughts, and backgrounds and experiences. That's what we're lacking, that's what we're missing. We need to see if we can address that, embrace that, and bring that back to the North Idaho College that I've known since 1977.
---