Laureen Metzger Belmont, 80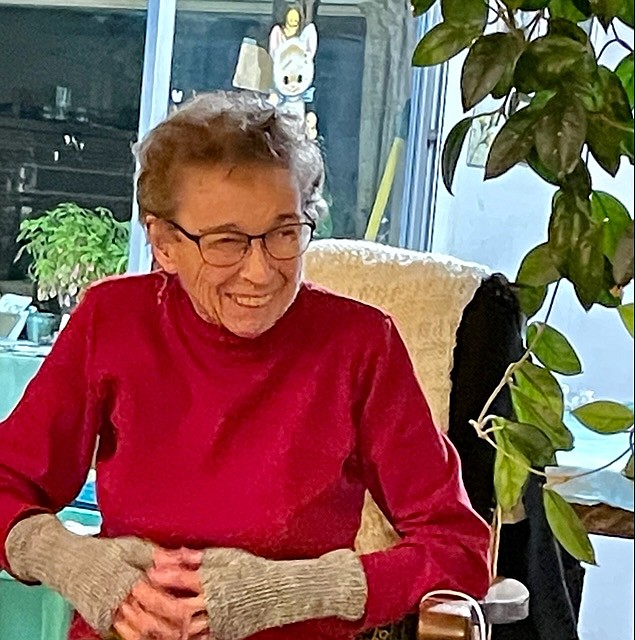 |
January 14, 2022 1:00 AM
The record books will show that Laureen Metzger Belmont passed away on Dec. 30, 2021, but for those of us who knew her zest for life and her love of family, friends and her students she will live on in our memories forever.
Laureen was born in Boulder, Colo., on June 10, 1941, to Dr. Lawrence Roy Metzger and Eileen Knutson Metzger. She leaves behind her family of husband Larry M. Belmont, children Miller L. and spouse Julia Belmont of Colorado Springs, Colo., Rebecca (Beckey) Belmont and spouse Jan Burreson of Loveland, Colo., Amie and spouse General Aaron Prupas of Colorado Springs, Colo., Bradley and spouse Jennifer Belmont of Coeur d'Alene, Idaho, and eight grandchildren: Tyler and Elijah Belmont, Kooper and Jadyn Burreson, Morgan Prupas, Kanyon, Kase and Berkley Belmont.

Laureen grew up in Boulder with her siblings Mrs. Rebecca Howard and Mr. Larry Metzger, both of Colorado. Laureen graduated from Boulder High in 1958. She then attended Cottey College in Missouri, earning an A.A. degree. Returning to Boulder she earned a B.A. degree in English from the University of Colorado in Boulder.
After graduation, she looked for a new kind of adventure and she found it in Anchorage, Alaska. While skiing in the mountains east of Anchorage the Alaska Earthquake hit leaving her, her friends and many others isolated in a mountain resort with no power and no way out until rescue crews could dig their way in. Another Anchorage adventure took place when she met her future life companion, Larry M. Belmont, who came knocking on her upstairs apartment door to ask her and her crowd to keep the noise down so he and his roommates could sleep! The noise never did stop so Larry decided if it was not going to stop, he might as well join it. He joined it in a big way. They got married in Boulder, Colo., on Aug. 14, 1966. They were married by the same minister who married Laureen's parents. It must have been good luck, as Laureen and Larry were married for 55 years.
They then moved to Juneau, Alaska, where Miller was born. Larry's employer, the U.S. Public Health Service awarded him and his small family a traineeship to the University of Michigan School of Public Health. Laureen and Larry and their 3-month-old baby left Juneau for Ann Arbor, Mich., in Laureen's 1966 VW Bug. At the University of Michigan, Larry received his degree and Laureen and Larry received their new daughter Rebecca (Beckey).
After graduation and the arrival of Beckey they moved to Spokane, Wash., in the same VW Bug, but this time Laureen and her mother flew with the two young Belmont children and Larry drove the Bug to Spokane. While living in Spokane Amie and Bradley joined the family.
In 1971 Idaho formed the seven local health districts. Larry applied to the Panhandle Health District for the job of director. Larry passed the first interview, but the board wanted to interview his wife. Back into the same trusty VW that they drove out of Alaska they now drove from Spokane to CDA. During this interview, Larry was asked, "just what are your goals?" Before he could launch his canned rehearsed performance Laureen broke the board up and ended the meeting with her answer, "His goal is to get all four kids toilet trained!" When the board stopped laughing they hired him. Thanks, Laureen.
In 1973 Laureen started teaching in a Montessori school here in CDA. She loved it, for Maria Montessori was one of her heroines. After a while she was ready for a new adventure. No, not moving to Alaska this time; look what that adventure got her, a husband, four kids and eight grandkids. This time she chose graduate school at Gonzaga to pursue her career as an English teacher. After graduating, she worked at several organizations and taught part-time at NIC. She later went full-time teaching English at NIC and she loved every second of it. She served on several academic and public committees, receiving several awards including Who's Who in Teaching. She loved the school, the faculty and especially the students. After raising four teenagers, she understood the students quite well! She was smart with a great sense of humor, and she was considerate of each student and their individual situation.
Laureen Metzger Belmont was truly a loving, giving person. She will be missed, but she will live on in the memories of all who knew her. A service is being planned for her in the spring, her favorite time of the year. That is when the plants, the trees and the flowers come back to life.
The Belmont family suggests in lieu of flowers please make a contribution to Hospice of North Idaho, for they did their best to make Laureen's final days peaceful and comfortable.
Recent Headlines
---