Alan W. Carter, 81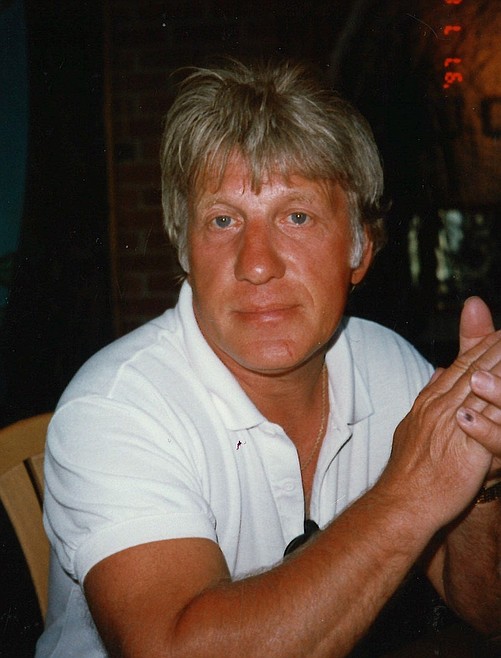 |
January 12, 2022 1:00 AM
On Jan. 1, 2022, the Lord called Alan from his home on Mica Flats to his forever home at the young age of 81.
Born May 1, 1940 in Lincoln, Neb. He was the youngest of seven children. In 1942, his family moved to Mica Flats where they established their home and sheep farm.
At the young age of 14, he started working as a logger in his family's business, Carter Logging Company. He had various construction and utility jobs, eventually retiring from Norms Utility Contractors. Alan had an incredible work ethic that carried over to his home and everywhere he went.
As a young man he met and married Beverly Smith moving to Hayden Lake, and Coeur d'Alene. Blessed with a daughter, Brooki, in 1969 and a son, Scott, in 1971. They moved back to Mica Flats where they built their home and raised their children. Later, they mutually agreed to separate.
A few years later, he met and married Patty Cochrane. Patty became his partner in crime in 1990 and joined him at his home in Mica Flats. Al gained a stepdaughter, Yvonne.
Alan was a very independent man with a heart of gold! Anyone who met him felt loved and cared for by him. He welcomed EVERYONE! He was a TRUE gentleman as he opened doors, even if that meant holding that door open for several minutes!
His passions in life included spending time with his grandchildren, telling stories, hunting, fishing, driving the farm tractor and dirt bikes.
When Patty came along, he loved taking care of her and their pet, Sir Walter, meeting up with their friends for luncheon dates, snowmobiling, dancing to country music, and watching his favorite sports teams, the ZAGS and the SEAHAWKS!
Al is survived by his partner in crime, Patty Carter, at the home; his daughter Brooki (Dan) Wilkerson of Mead, Wash.; his son Scott Carter of CDA, Idaho; stepdaughter Yvonne (Richard) Lopez of Gustine, Calif.; his grandchildren include: Brooklyn of Mead, Wash., twin girls Kaitlyn and Aspen of CDA, Idaho, Renee (Seth) Humphreys of Newman Lake, Wash., Brandon (Jamie) Howell of DeRidder, La., Coty (Mariah) Howell of Silver Lake, Wash.; he also has SIX great-grandchildren, with one due in June of 2022; his sister Lida Little of Caldwell, Idaho; his sisters-in-law Audrey Carter-Vaught of CDA, Idaho, and Clarice Carter of also of CDA, Idaho; as well as numerous nieces and nephews.
For all of us who knew him, we can't wait to see him smile again. For now, he is sharing his stories with all those who passed before him and we will continue to tell our stories here of the man we called husband, father (dad), brother, gramps, great gramps, and friend.
There will be no services at this time, due to COVID.
We are planning a Celebration of Life later this spring.
Everyone who knew him couldn't help but to love him.
He was, and Is TRULY, ONE OF A KIND!
English Funeral Chapel has been entrusted to handle final arrangements. Please visit Alan's online memorial at englishfuneralchapel.com.
Recent Headlines
---