Housing key for CDA council
by
BILL BULEY
Staff Writer
|
January 11, 2022 1:08 AM
COEUR d'ALENE — Some members of the Coeur d'Alene City Council believe this year should be one with opportunities and challenges, with housing at the forefront.
Councilwoman Kiki Miller said she plans to continue the work of leading the Regional Housing and Growth Issues Partnership in providing solutions to local worker housing needs and other growth issues.
The median sales price of a single-family home in Kootenai County was closing in on $500,000, according to the Coeur d'Alene Association of Realtors website. And rent was climbing, too.
A 959-square-foot apartment close to Ramsey Park was listed at $1,410 per month, while a three-bedroom duplex was $1,495. A 757-square-foot unit at The Northern at Coeur d'Alene Place was $1,550 per month.
Some companies say they've had difficulty recruiting employees because they can't pay them enough to afford to live here.
"There has been great progress so far and it will require all of us to keep working together for positive results," Miller wrote. "I will continue to support efforts that solve housing challenges in order to help keep our community thriving."
Councilman Dan Gookin pointed to housing as well, and said protecting the character and charm of Coeur d'Alene, as well as seeking ways to keep the cost of government low, are priorities.
"Immediately, we have the ARPA (American Rescue Plan Act) funding. Tens of millions of federal funny money is being poured into Kootenai County with greedy officials eager to spend the loot," he wrote. "My position is that this massive influx of cash will make our economic situation worse, leading to inflation and continuing to exacerbate the affordable housing crisis."
Gookin said he'd like to see the city of Coeur d'Alene address its impact fee schedule.
The city, since 1996, has used impact fees from developments to fund improvements to parks, police, fire and roads. Last year it collected just over $1 million in impact fees.
Impact fees, though, increase the cost of housing as the costs are generally passed on from developers to buyers. In an area seeking to create affordable housing, that's a factor.
"I've been extremely frustrated at the lack of action by Council and staff on this issue," Gookin wrote. "I met with Jim Hammond and brought up impact fees as my first item."
Councilwoman Christie Wood said the city's change in leadership at the mayor post, from Steve Widmyer to Hammond, should be smooth, as Hammond has experience as past mayor of Post Falls and as a state senator.
"We have all worked with him before and have great confidence in him," she said.
Wood said this will be an interesting year as the city closes out an urban renewal district and continues to work on development of the Atlas project along the Spokane River.
Atlas Park was completed, and housing is being built.
"I expect workforce housing ideas to take precedence in our discussions as we continue to deal with high rental and home prices for area residents," she said.
Wood hopes the city can form partnerships with other taxing entities in order to address housing and share resources.
"If we do that we can continue to keep our taxes low and our services at a very good level," she wrote.
Councilman Woody McEvers outlined a laundry list of objectives for 2022. Streets and transportation are keys. He included:
• City staff working with the Idaho Transportation Department on coordinating better traffic flow on U.S. 95;
• Add 13 new left-turn flashing yellow signals to roadways;
• Explore the idea of low-lighting for the city's Woody McEvers Skate Park.
McEvers said the City Council hears many stories about the positive efforts and accomplishments of city staff.
"It would really be great to be able to share these stories with our citizens regularly," he said.
Other goals for the council president are to ride in a snowplow truck, an ambulance and a police car.
"I really love Coeur d'Alene," McEvers said.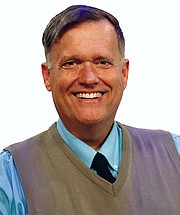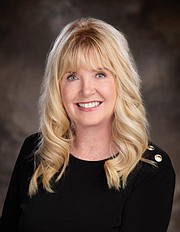 Recent Headlines
---