The Year in Photos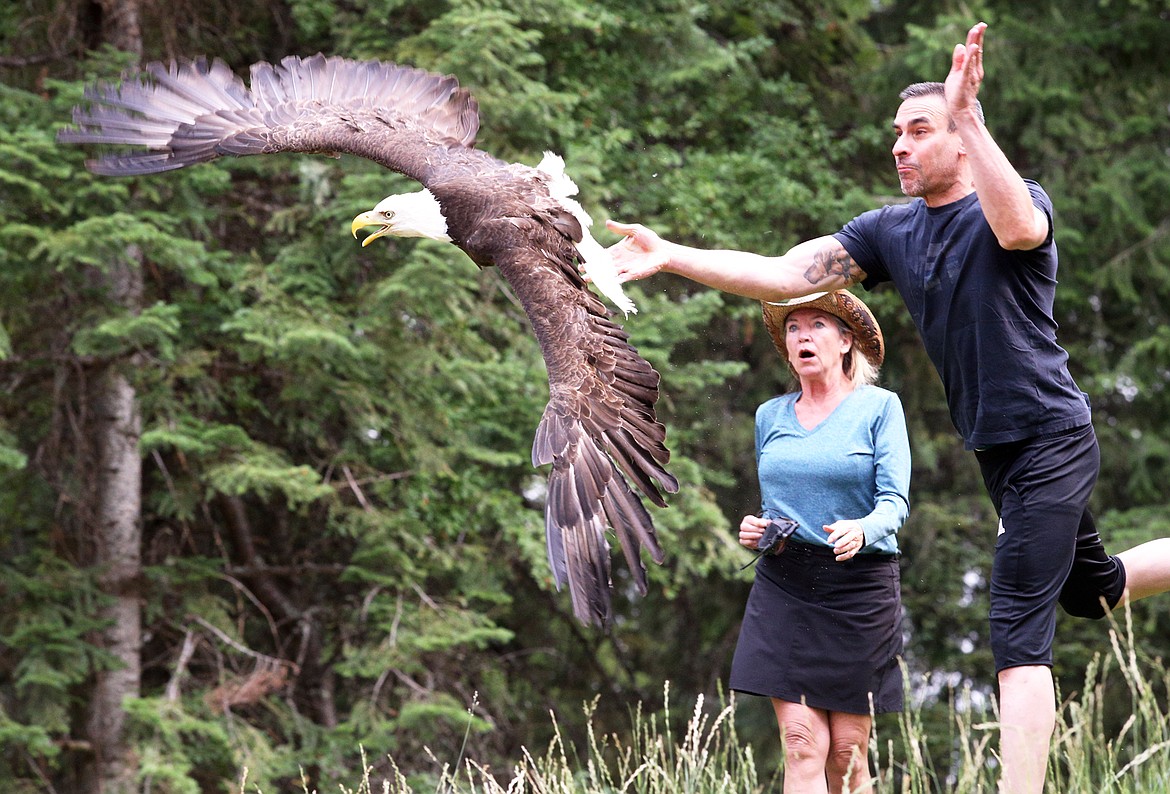 Drew Day lets a bald eagle fly free while Jane Veltkamp of Birds of Prey Northwest looks on in Coeur d'Alene on July 20.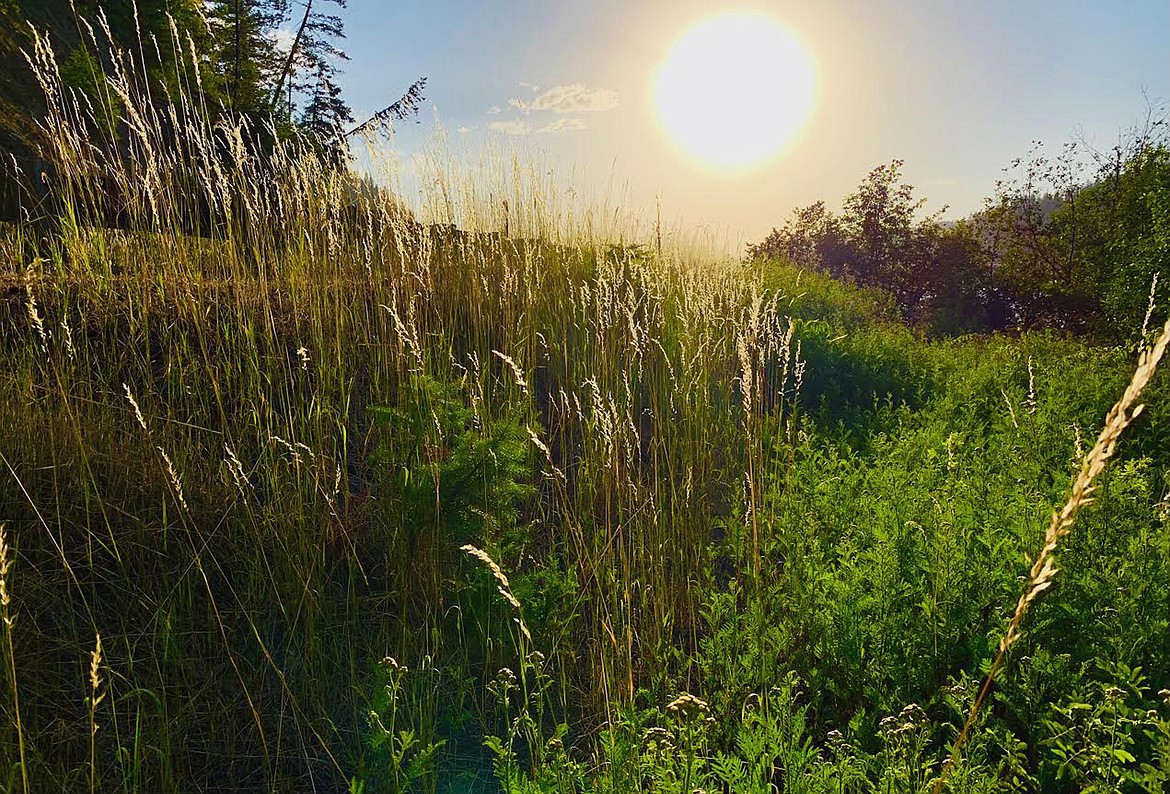 The sun sets near Wolf Lodge Bay on July 8.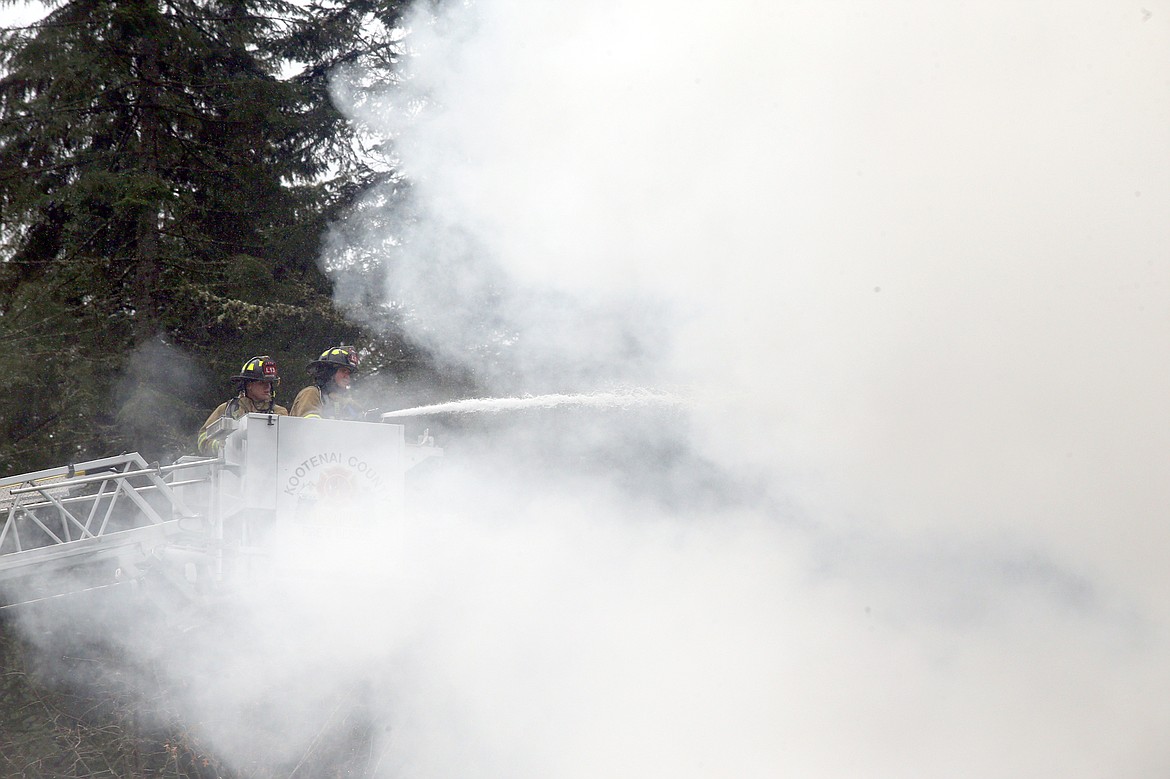 Firefighters spray water on a home on fire on East Fernan Lake Road on March 25.

Santa Claus greets visitors at the North Pole during a cruise across Lake Coeur d'Alene from The Coeur d'Alene Resort on Nov. 23. This season marked the Resort's Holiday Light Show's 35th year.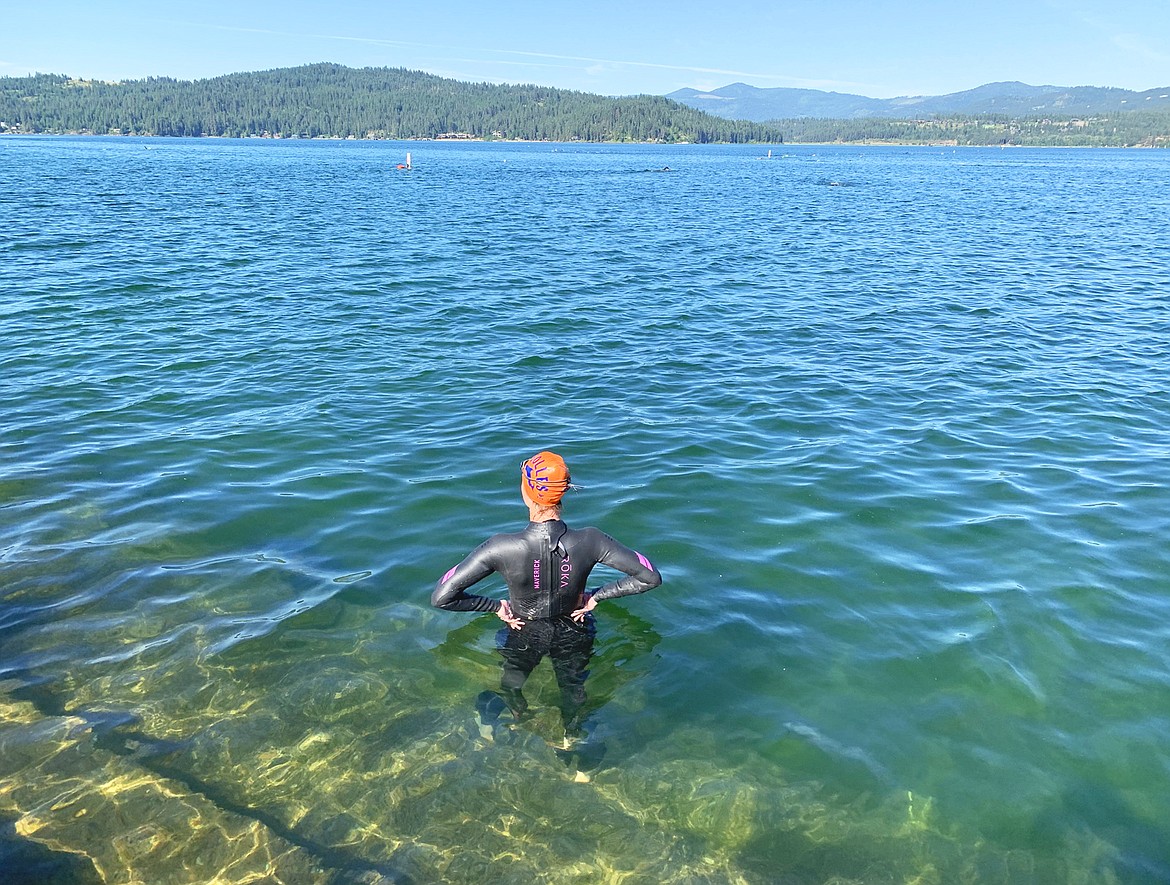 A swimmer stands at Independence Point looks out on Lake Coeur d'Alene after completing practice swim June 25 in preparation for Ironman Coeur d'Alene.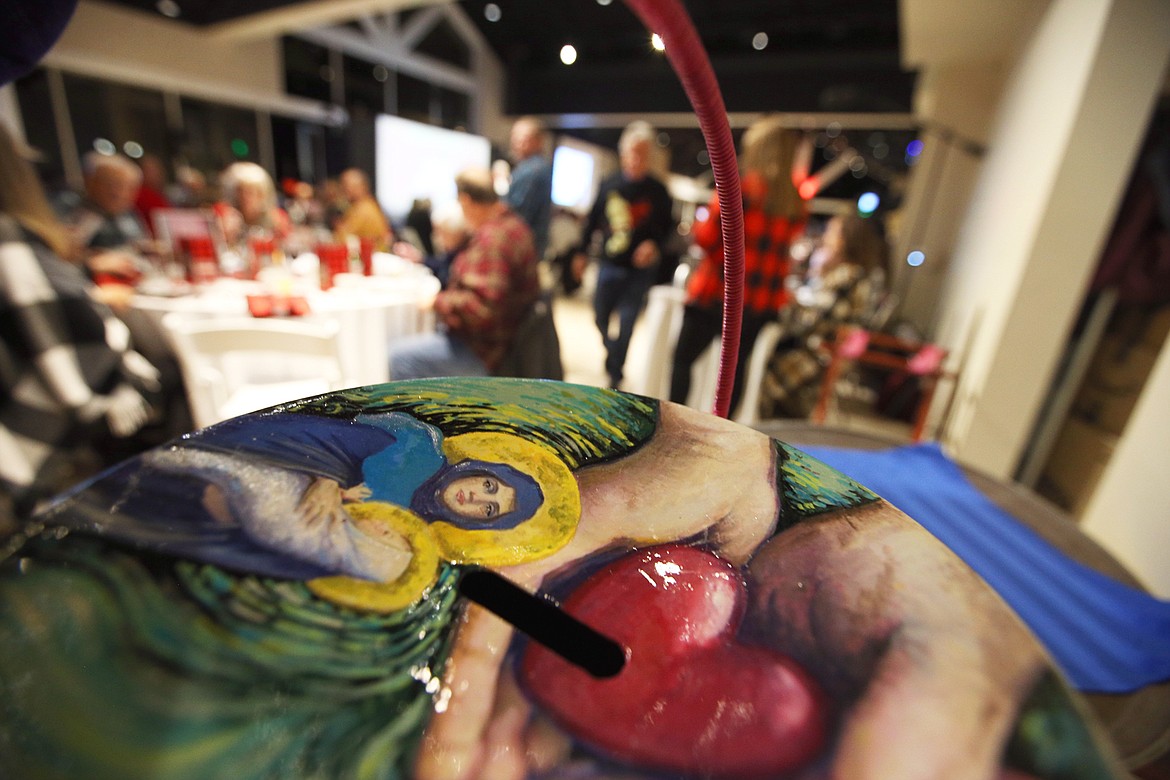 A decorated kettle is displayed at the Kroc Center's inaugural Red Kettle Gala at the Hagadone Event Center on Nov. 4.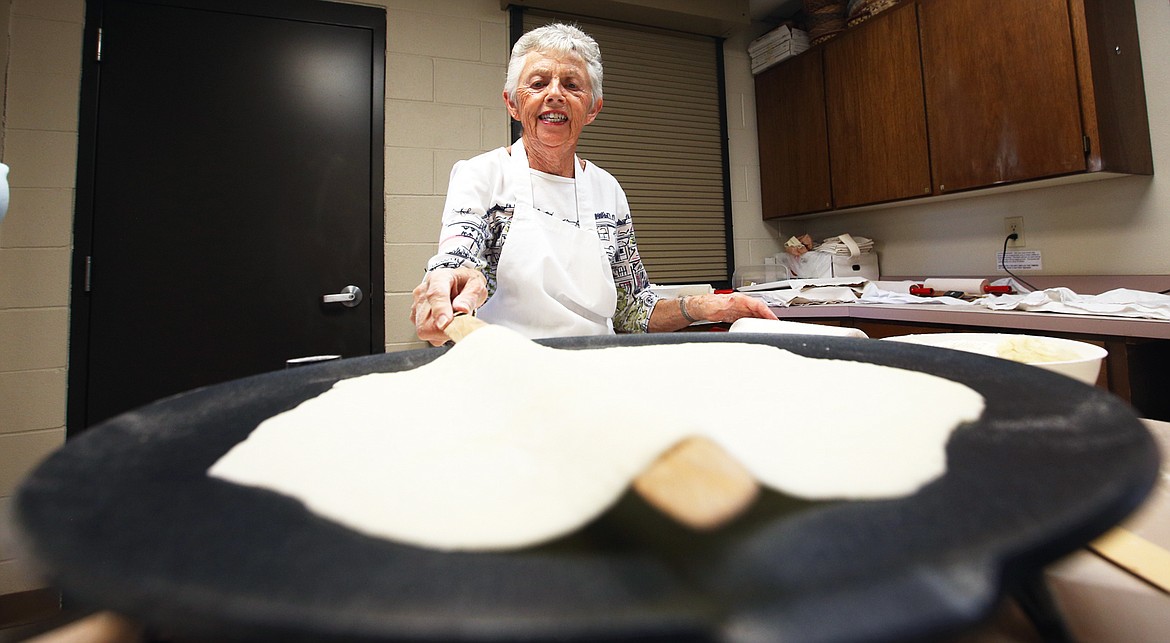 Beverly Knutson prepares to flip lefse on the grill at Trinity Lutheran Church on Sept. 30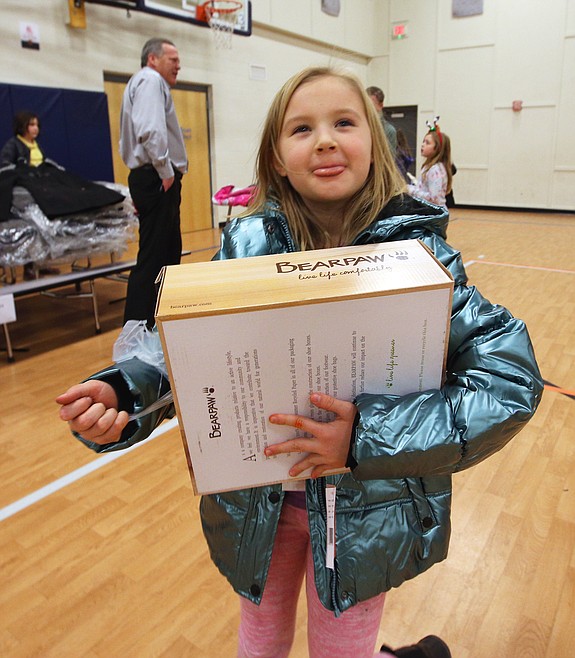 Willow Calder smiles as she carries the new boots she received Dec. 14 at the Lola & Duane Hagadone Boys & Girls Club.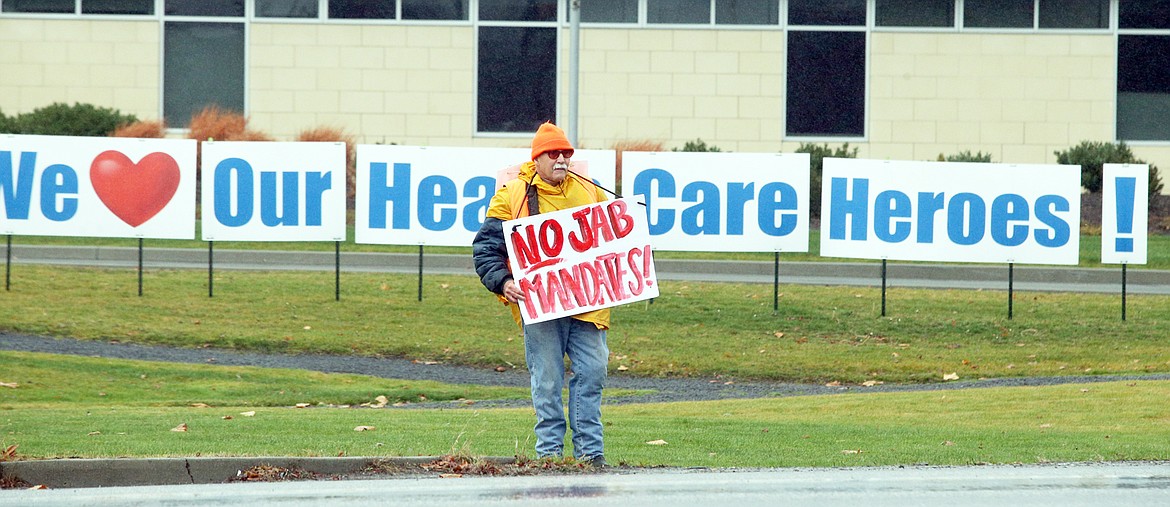 One man holds a sign outside Kootenai Health on Dec. 11.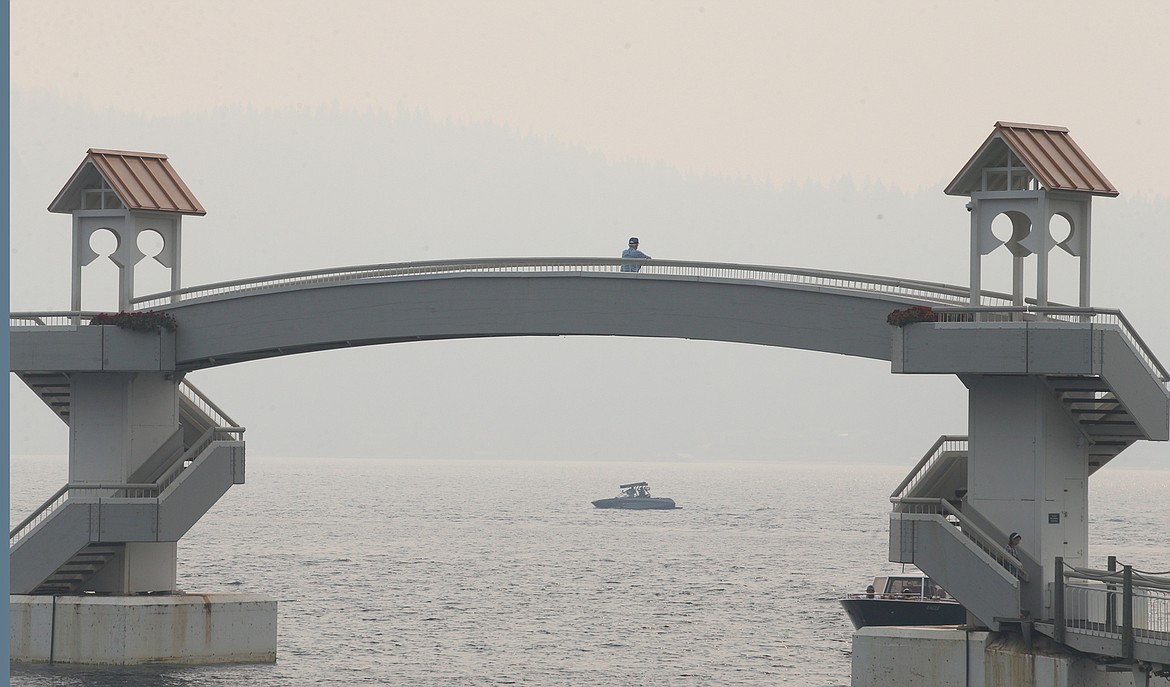 A man standing on The Boardwalk bridge at The Coeur d'Alene Resort looks through the smoky haze as a boat passes by in the distance on Aug. 2.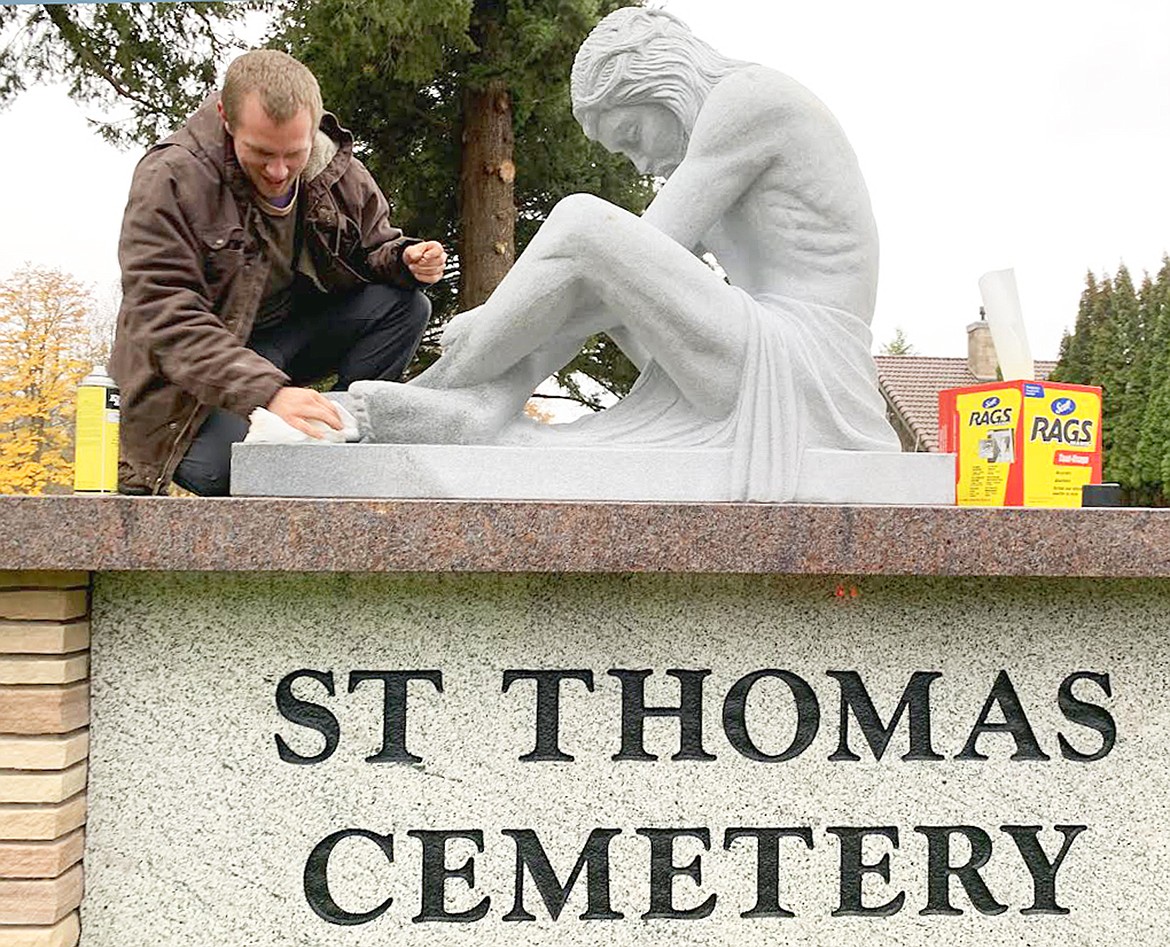 Brandon Mitchell with Memorial Monuments cleans the feet of the statue of Jesus Christ that was put in place on top of a sign in the northwest corner of St. Thomas Cemetery in late October. The $17,000, granite statue was paid for by an anonymous donor.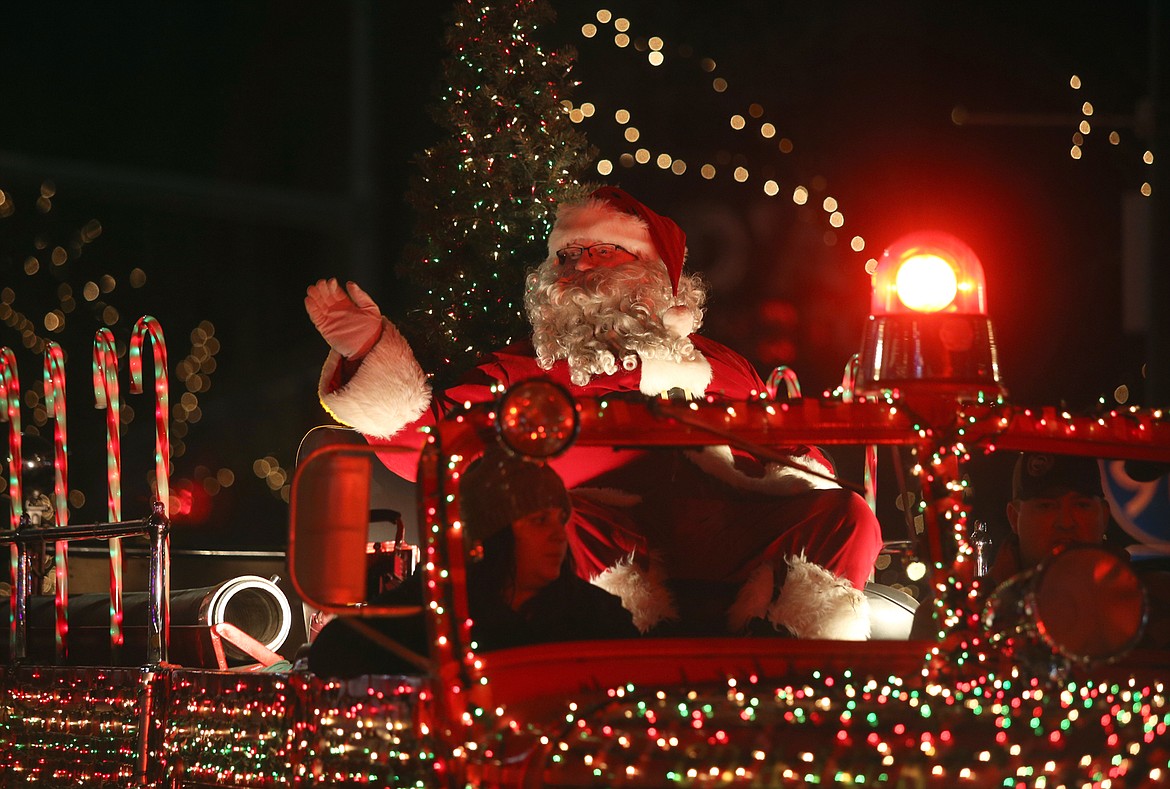 Santa waves during the 29th annual Lighting Ceremony Parade on Sherman Avenue on Nov. 26.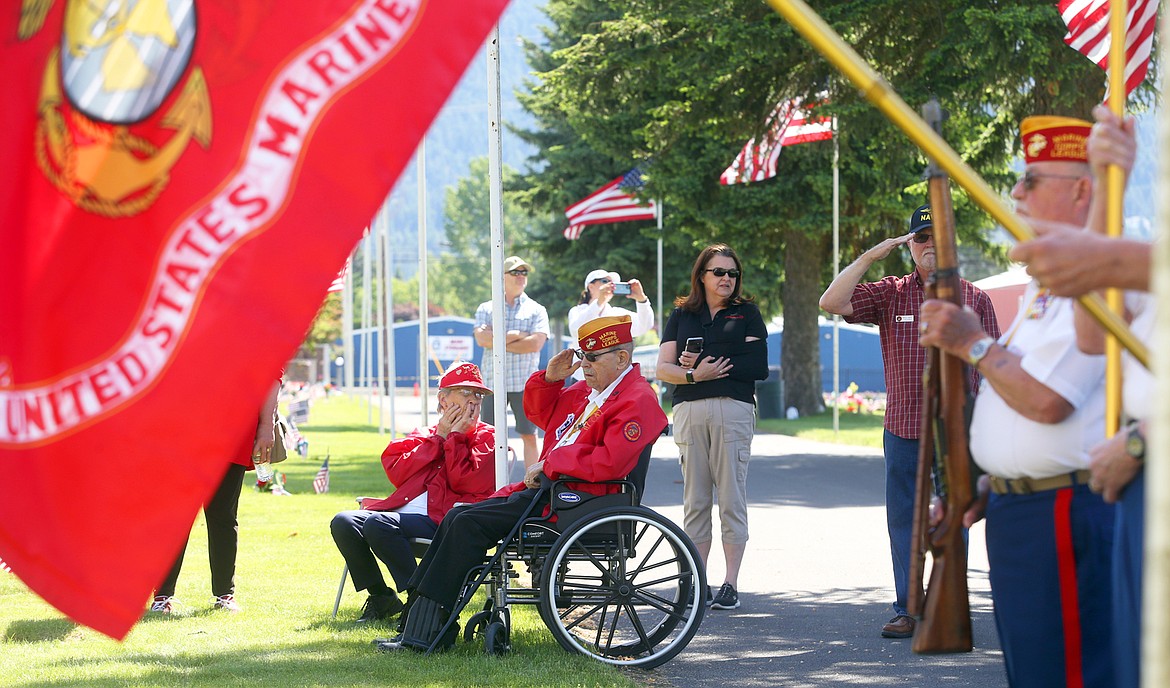 Paul Sullivan sits in his wheelchair, his wife Gladys next to him, as he salutes on Memorial Day at Coeur d'Alene Memorial Gardens.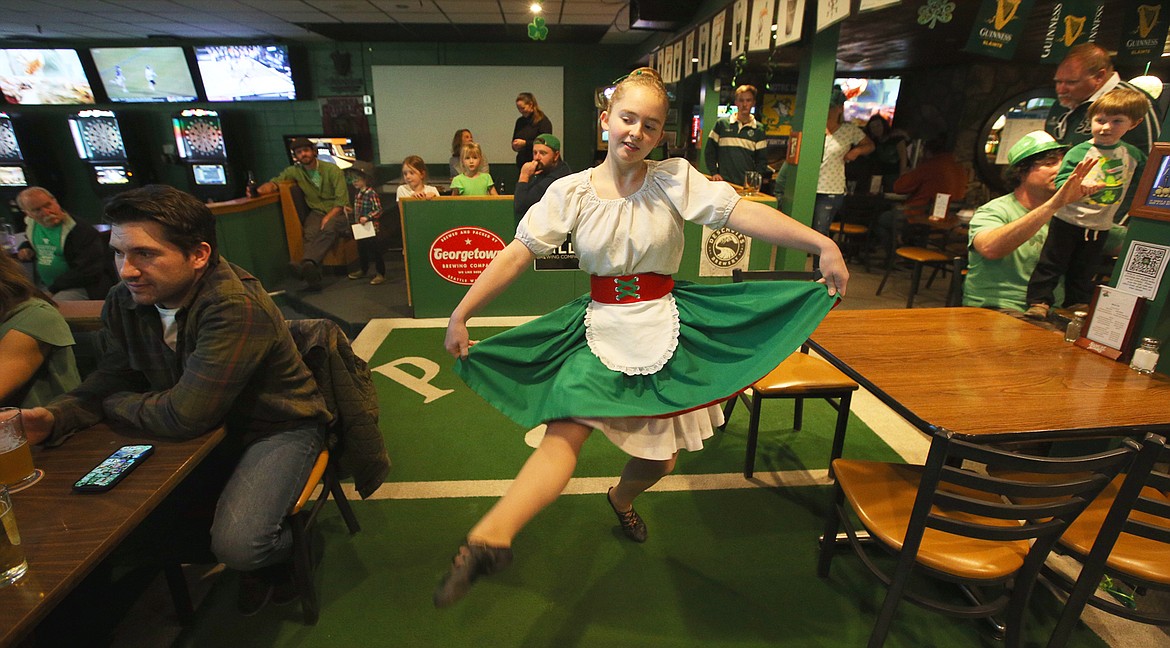 Talie Hawkins performs with the Lake City Highland Dancers at Paddy's Sports Bar on St. Patrick's Day.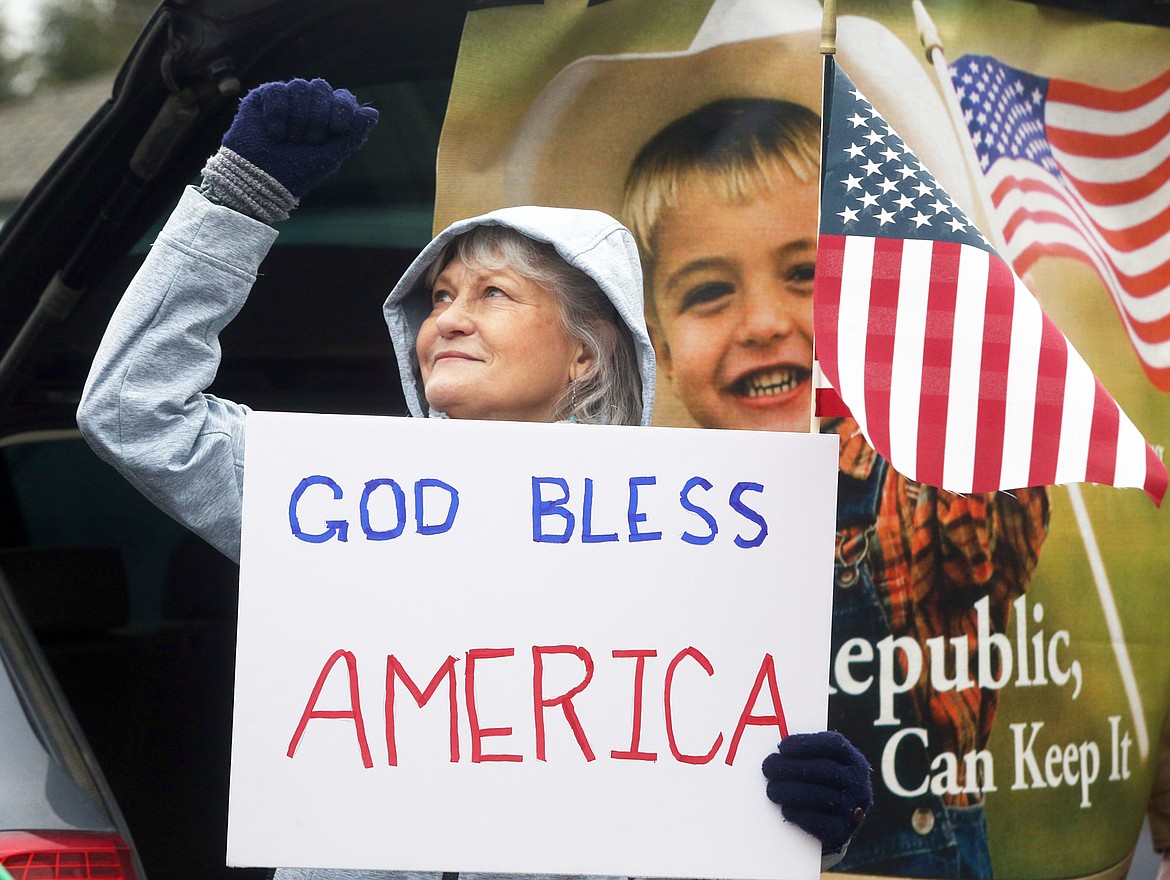 Susan Price Lake reacts during a rally in Coeur d'Alene to support President Donald Trump on Jan. 5.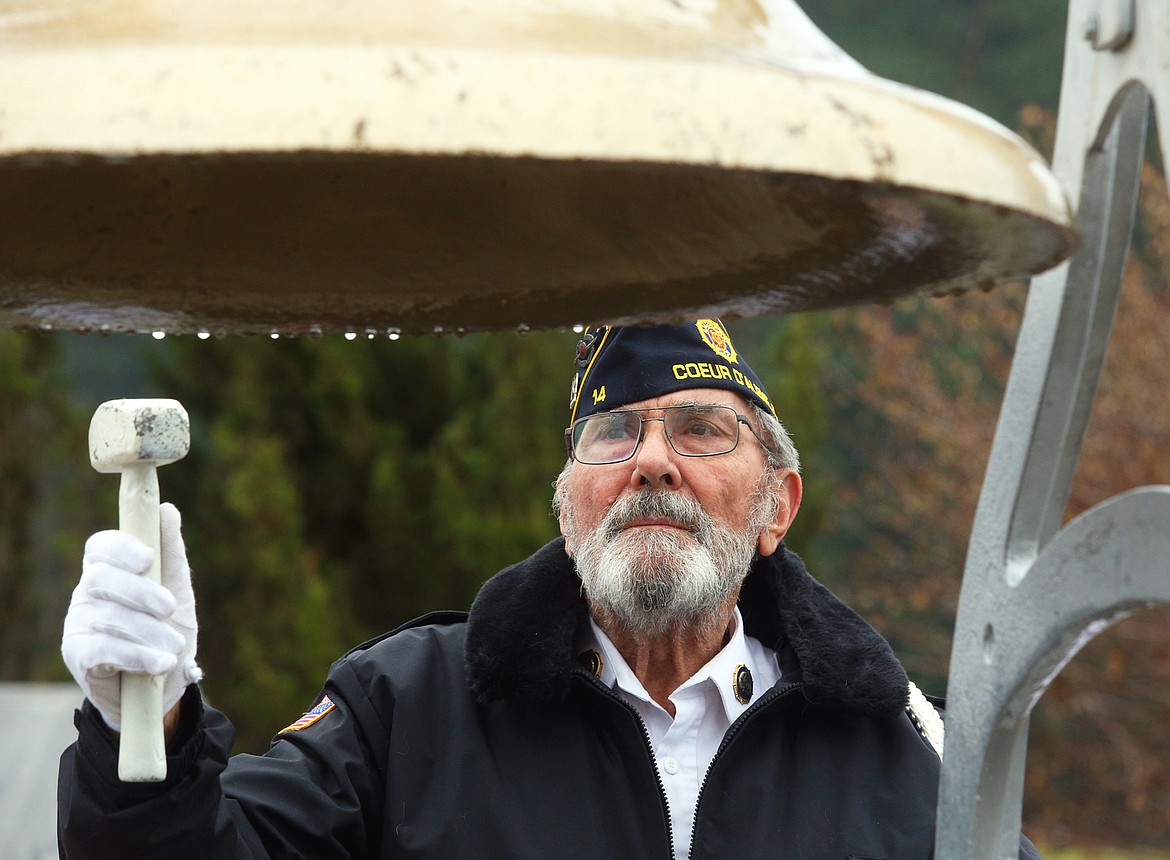 Charles Riffel rings the bell at the Tomb of the Unknown Soldier at McEuen Park during a Veterans Day ceremony on Veterans Day 2021.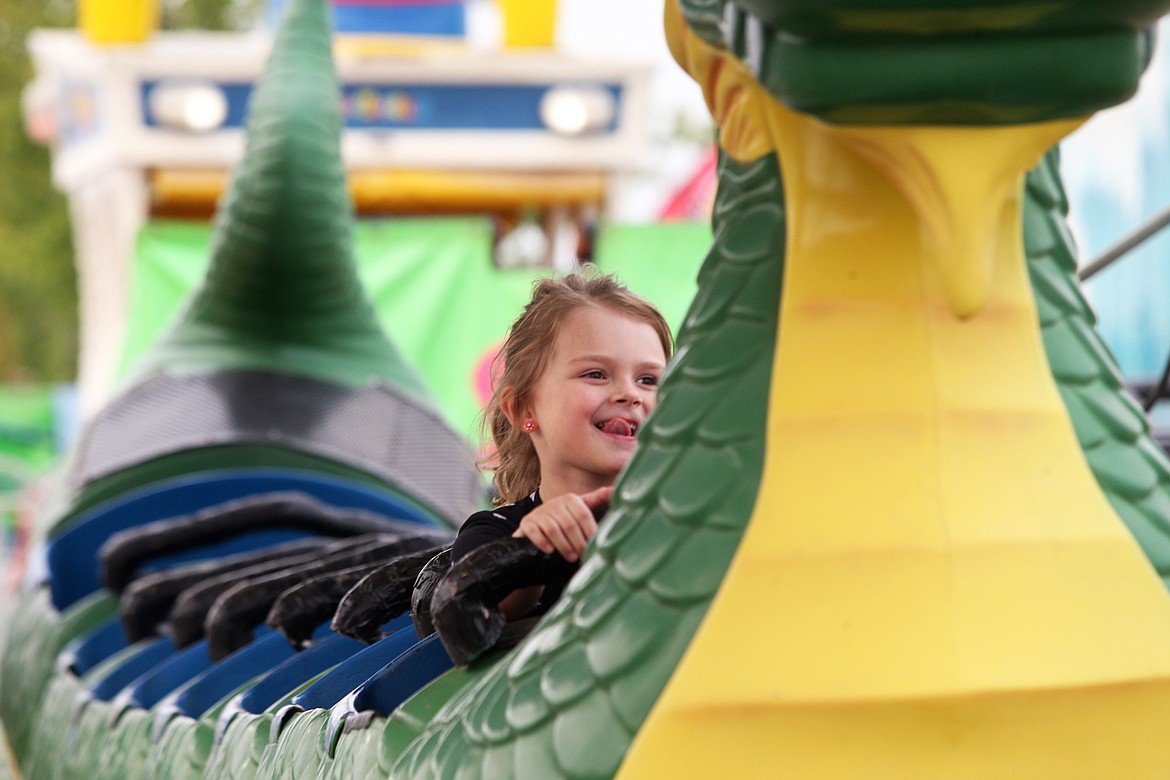 Rainy Zupan of the Silver Valley smiles as she enjoys a ride at the North Idaho State Fair on opening day, Aug. 20.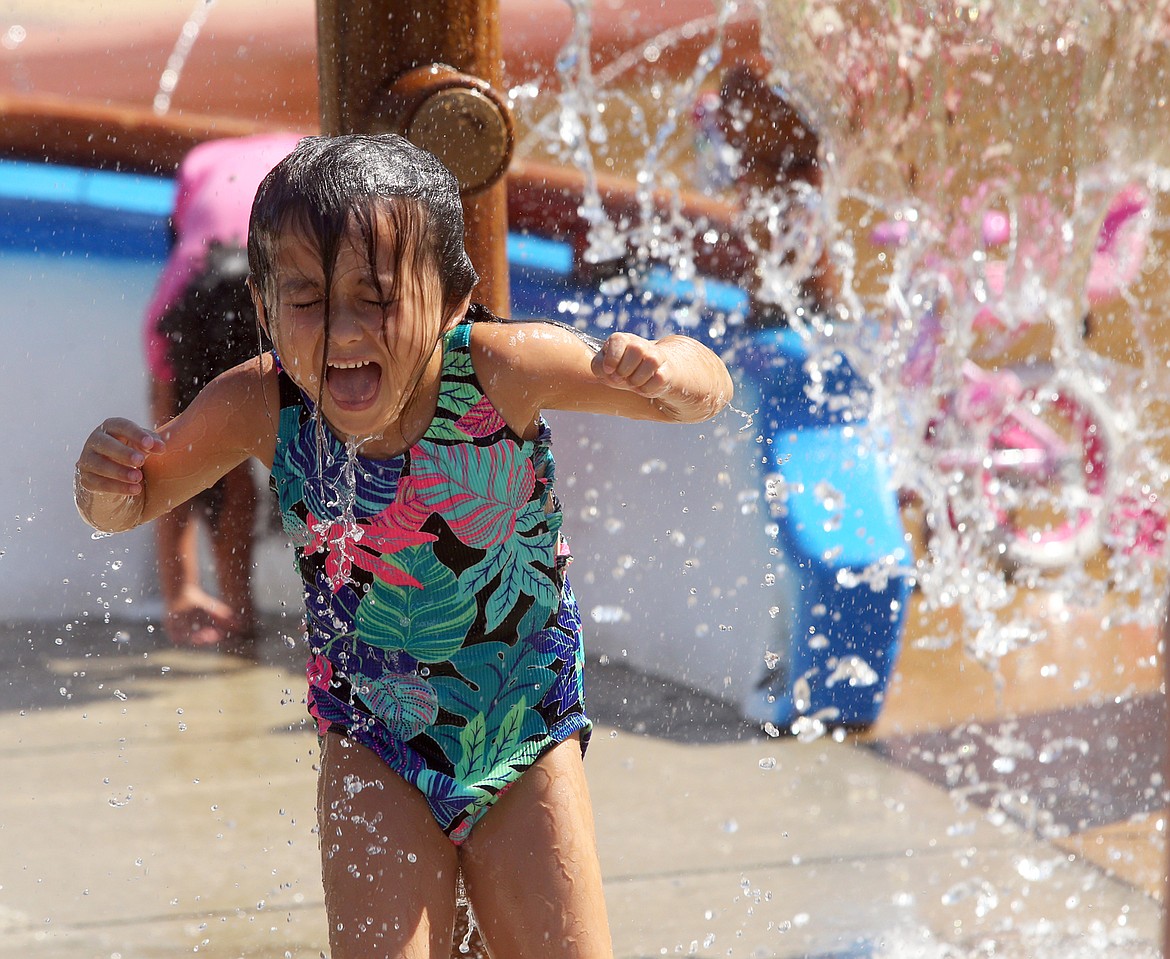 Violet Gagnon reacts after doused with cold water at the splash pad at McEuen Park on June 30.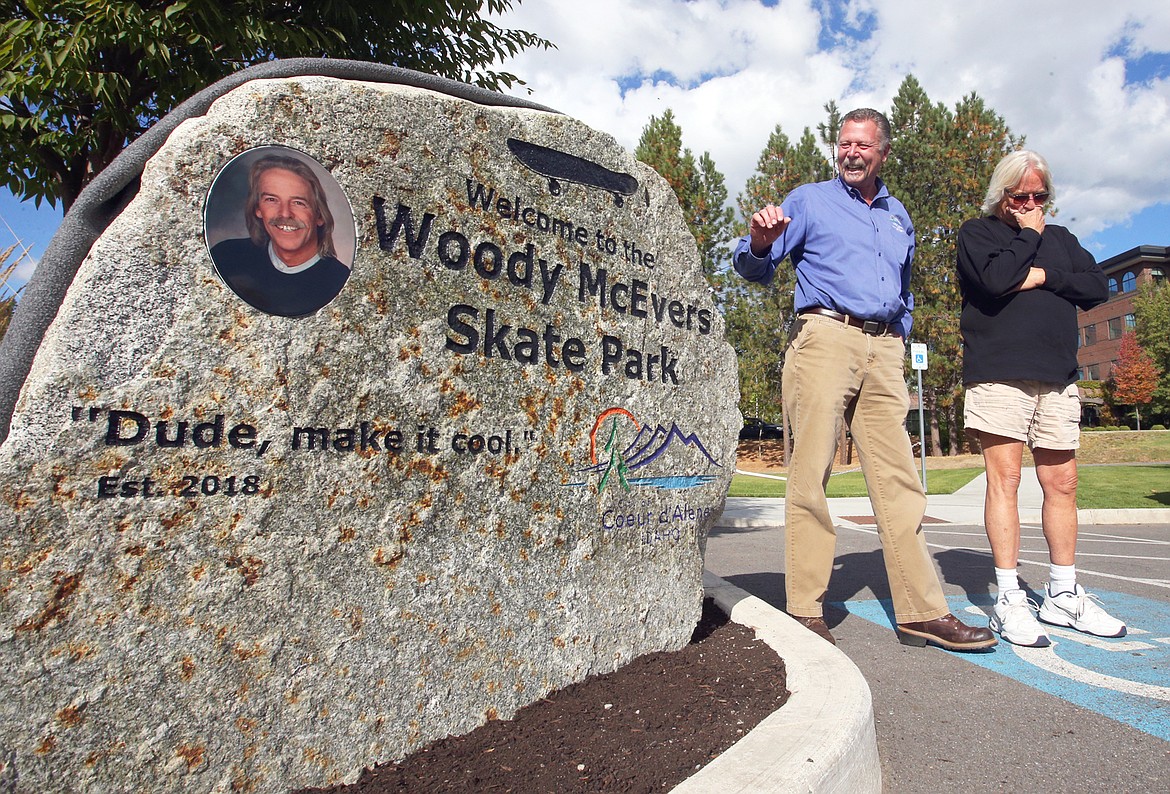 Woody McEvers, right, reacts as Coeur d'Alene Parks Director Bill Greenwood talks about the Woody McEvers Skate Park named for the Coeur d'Alene councilman on Sept. 29.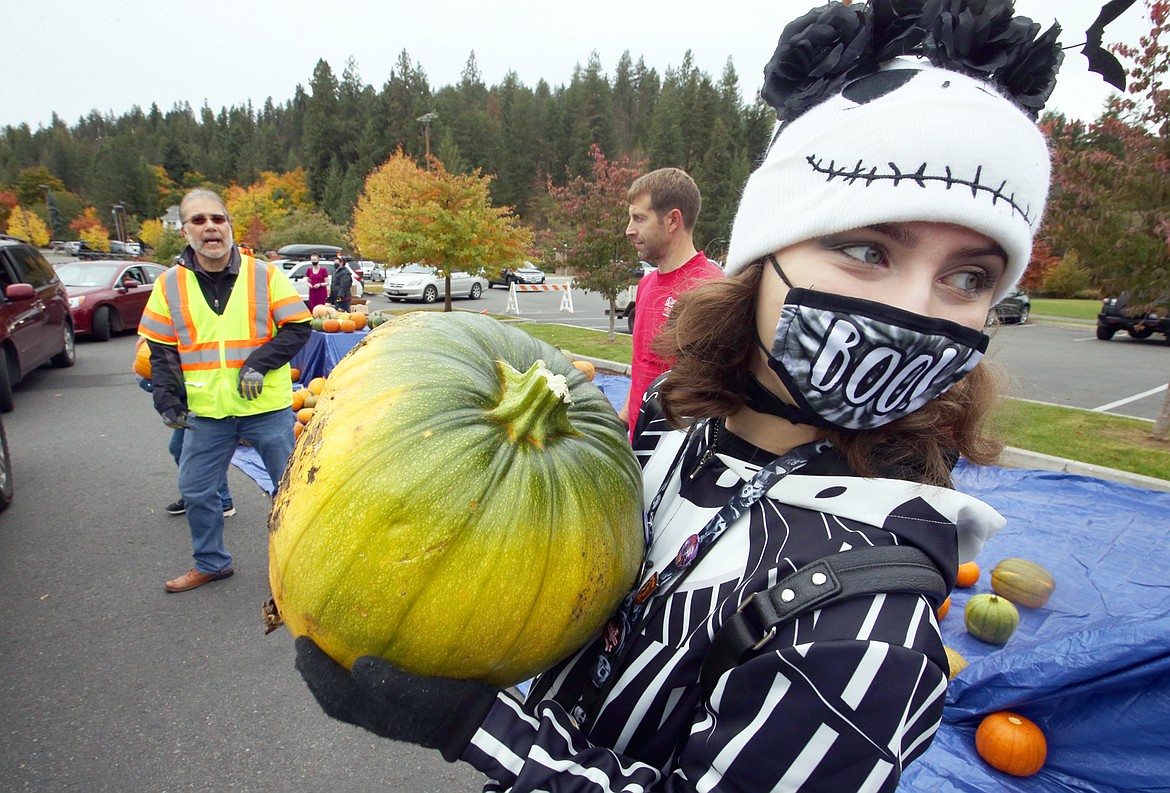 Coeur d'Alene Public Library Clerk Loren Roberts carries a pumpkin to a vehicle the pumpkin giveaway outside City Hall on Oct. 15.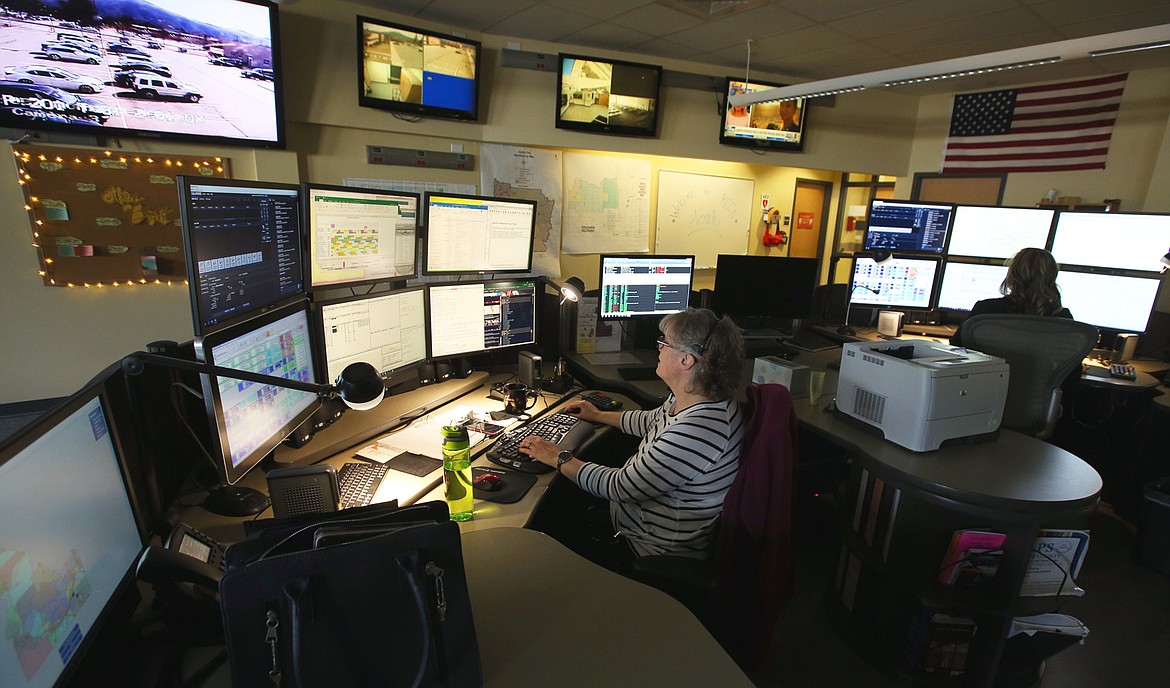 Mary Conrad, emergency communications officer, works at the Idaho State Police Regional Communication Center in Coeur d'Alene in April.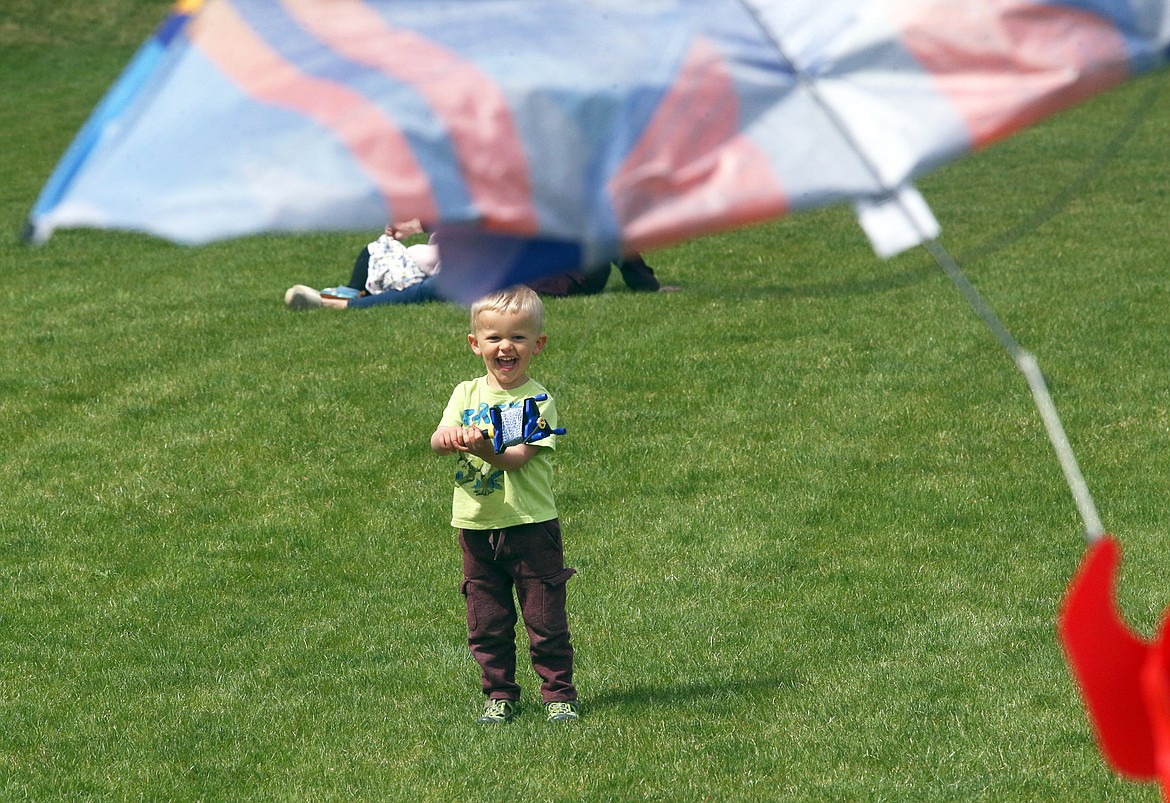 Jacob Dollahite smiles beneath a colorful kite at the 2021 Hayden Kite Festival at Broadmoore Park.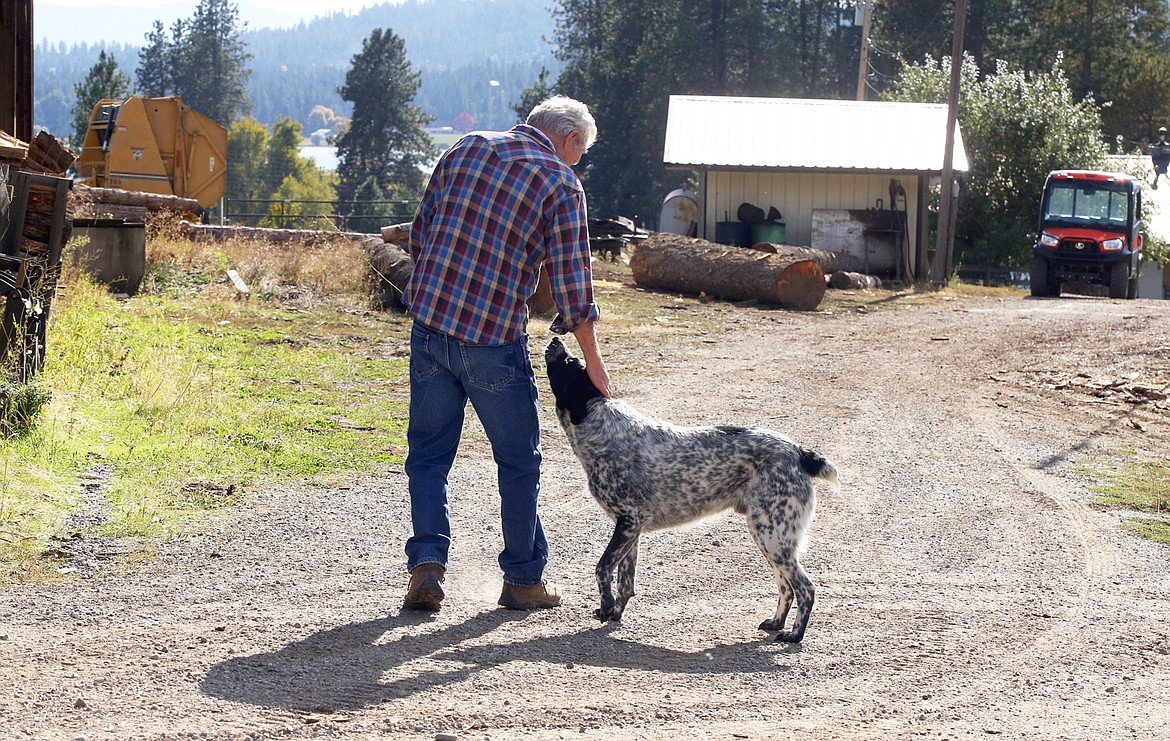 John Matheson pets Cowboy during a visit to the family farm in Hauser in early October.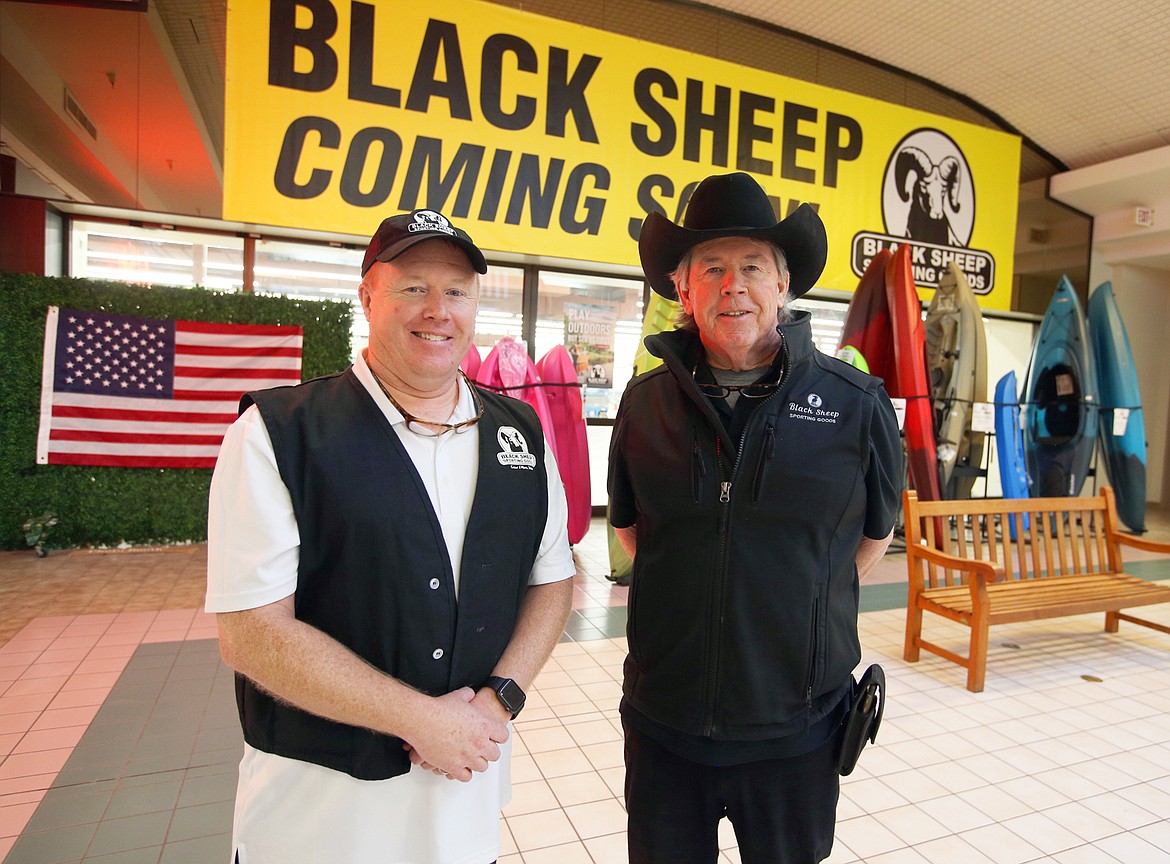 Brian Knoll, left, and Dave Knoll stand in front of the new home for Black Sheep Sporting Goods at the Silver Lake Mall in mid-October.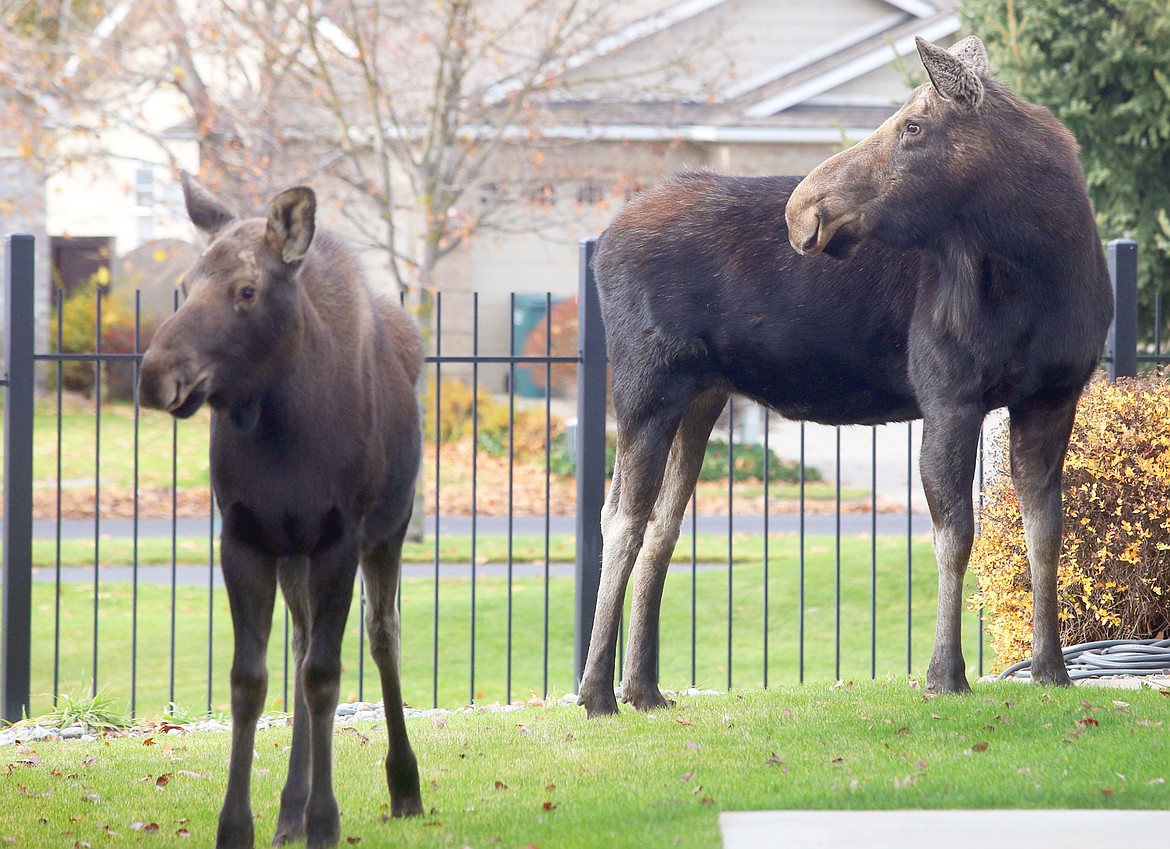 A cow moose and calf make a stop at a yard in the Parkside neighborhood near Bluegrass Park in early November.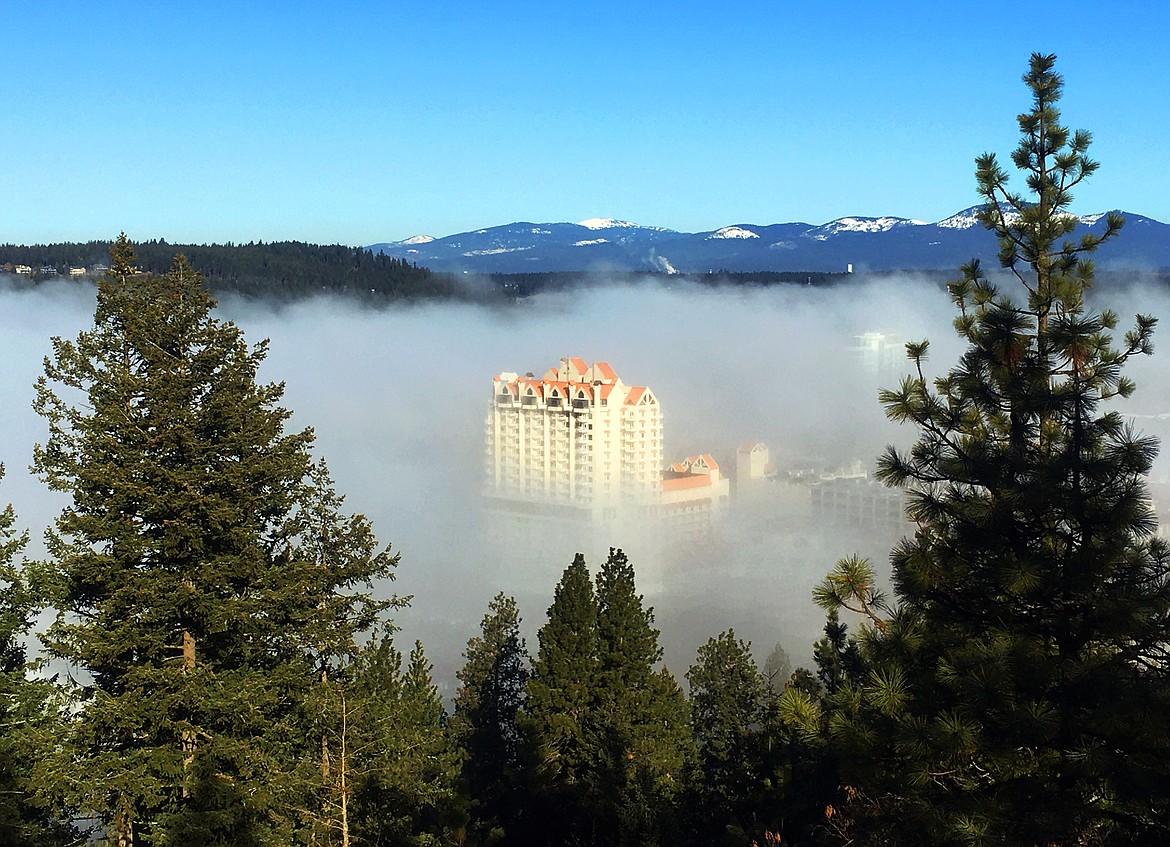 The Coeur d'Alene Resort stands tall in a March 11 morning mist.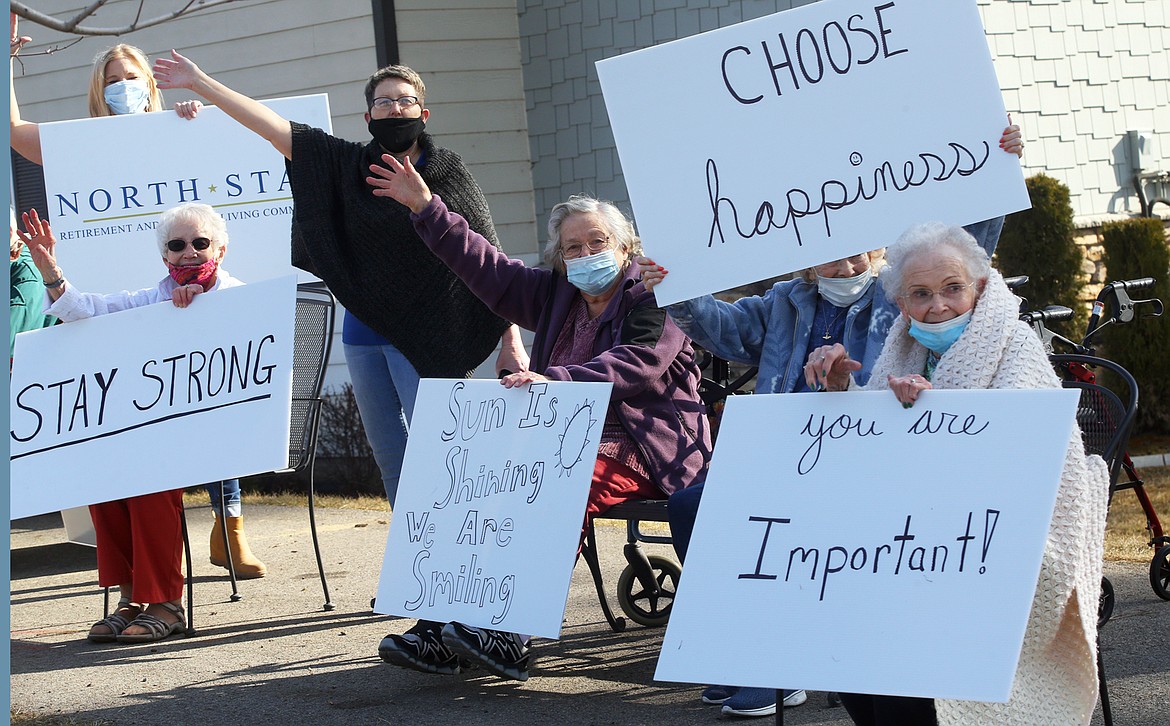 North Star Retirement and Assisted Living Community residents join a March 12 rally on Seltice Way to spread good will. Sitting, from left, are Shirley Vance, AdaMay Foster, Dorothy Morey and Dottie Hodgson.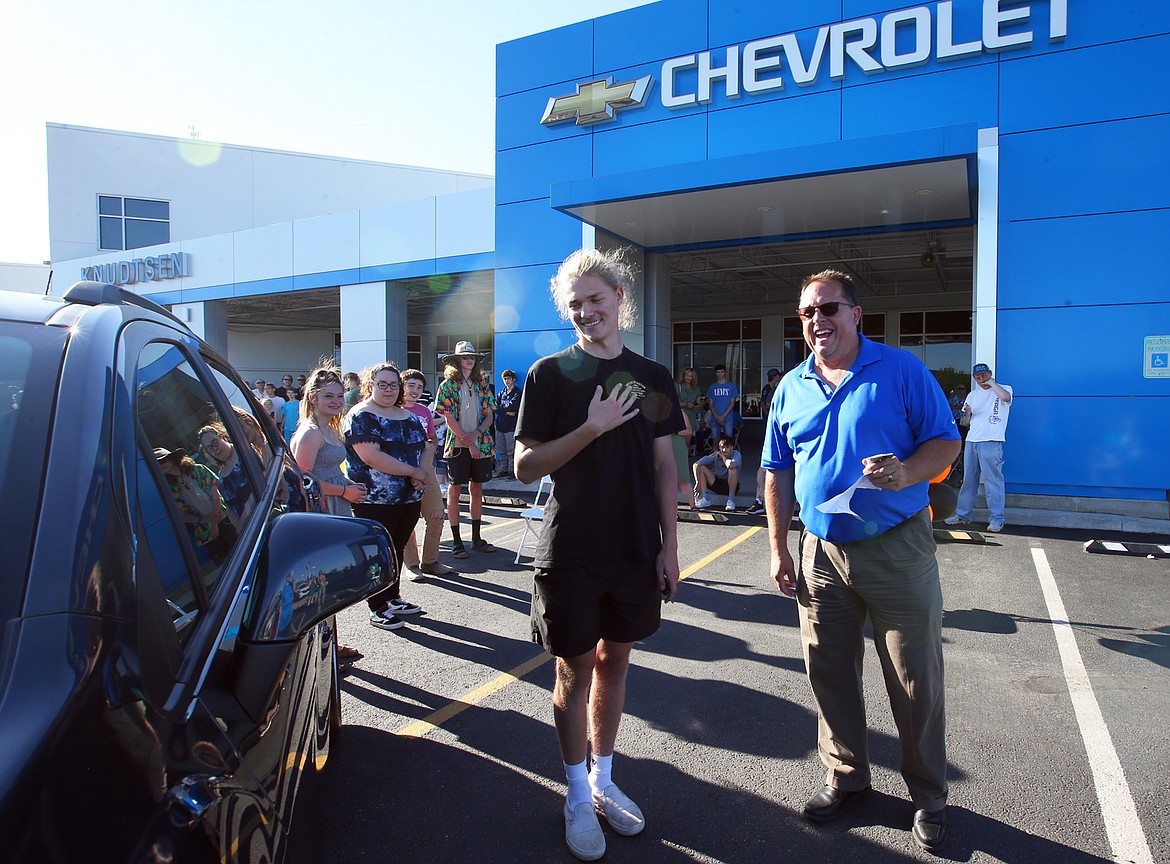 Dustan Zirbel reacts to winning the 2021 Chevy Trax as Knudtsen Chevrolet Executive Manager and Co-owner Eric Knudtsen readies to hand him the keys in June. For the eighth year, to celebrate and congratulate graduating seniors, Knudtsen Chevrolet gave away a vehicle.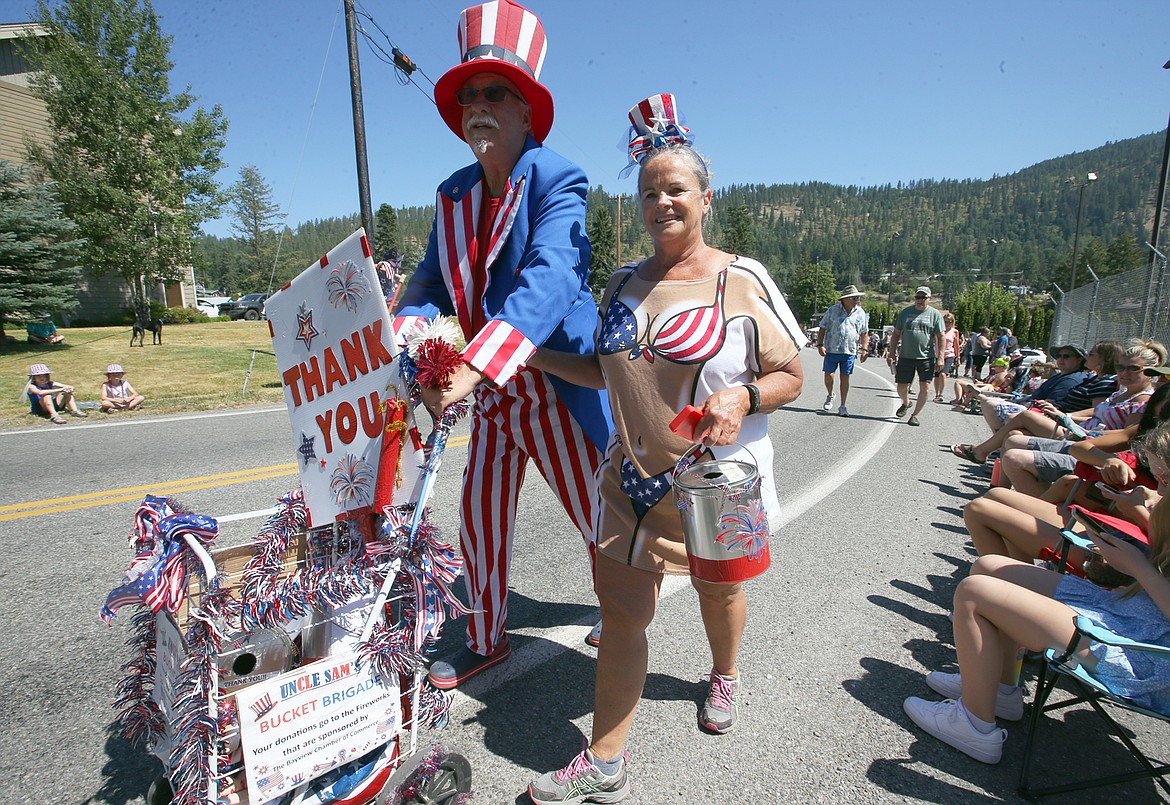 Jamie Berube and Bob Prince were "Uncle Sam's Bucket Brigade" on July 3 at the Bayview Daze parade.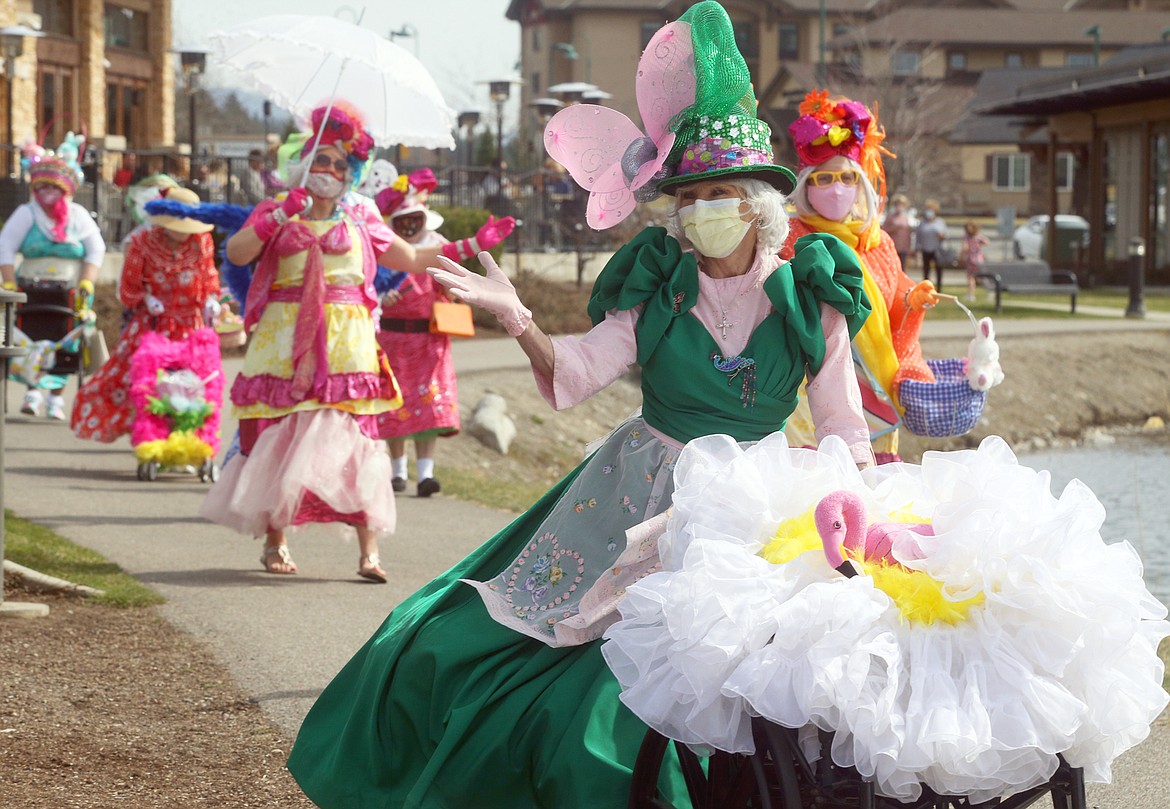 Mikki Stevens leads The Red Hot Mamas flash parade before Easter at Riverstone.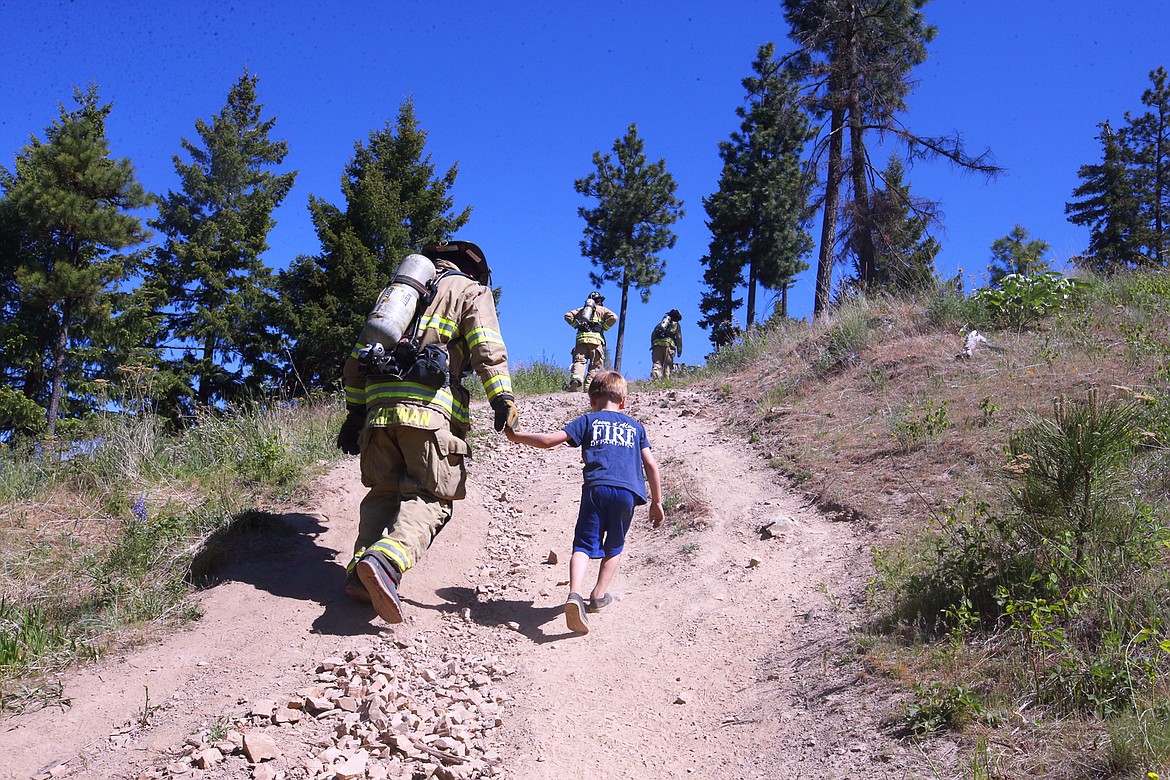 Kelan McKiernan and son Maddex hike up Canfield Mountain together on May 15 during a fundraiser for the Leukemia & Lymphoma Society.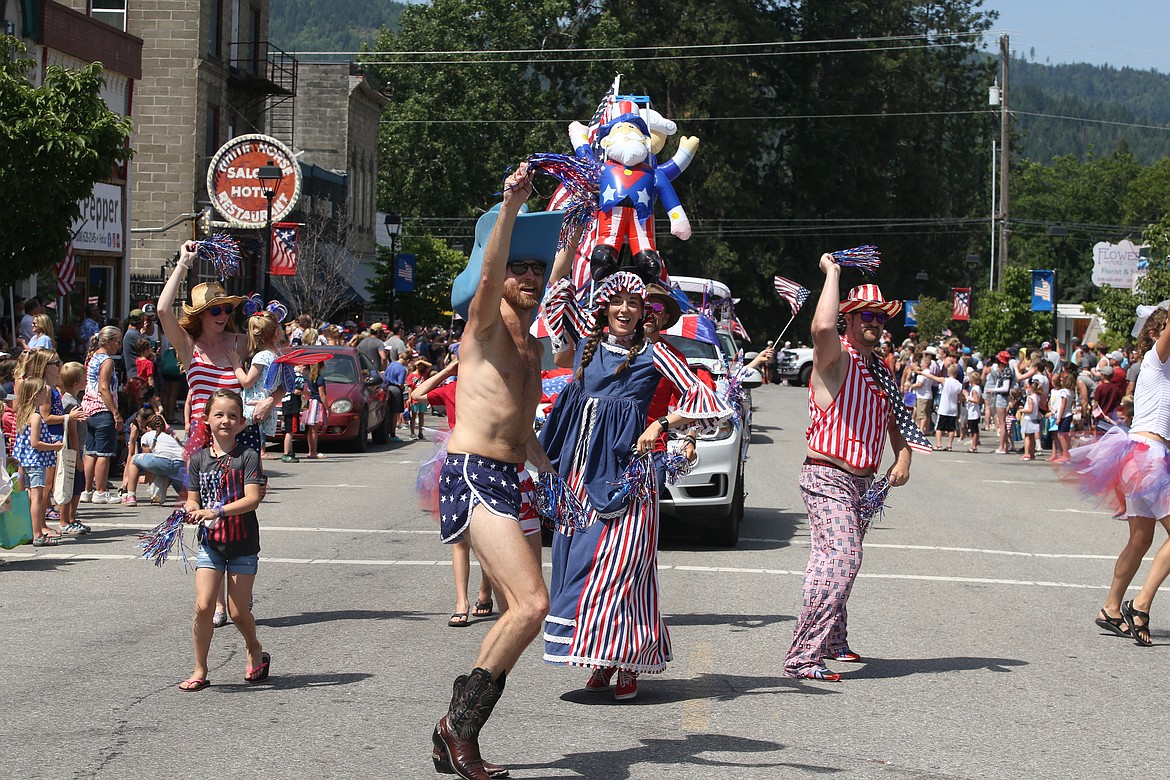 Colorful and creative dancers make their way up Maine Street during the Fourth of July parade in Spirit Lake on July 4.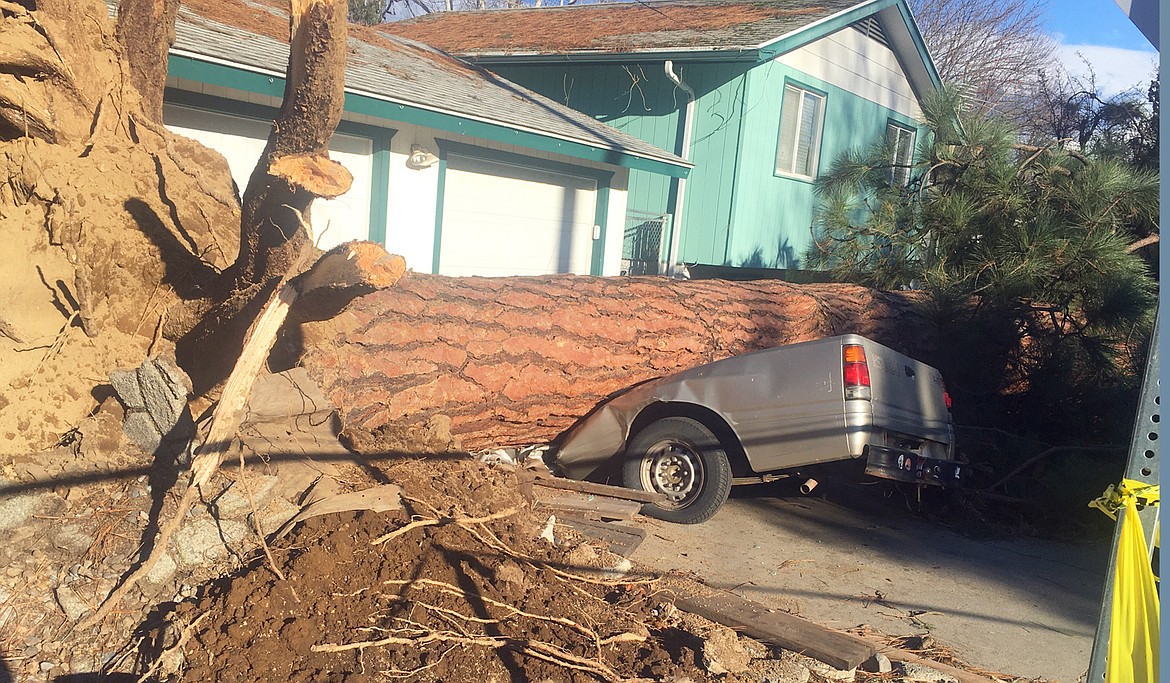 A truck is crushed by a fallen tree on Young Avenue during a windstorm on Jan. 13.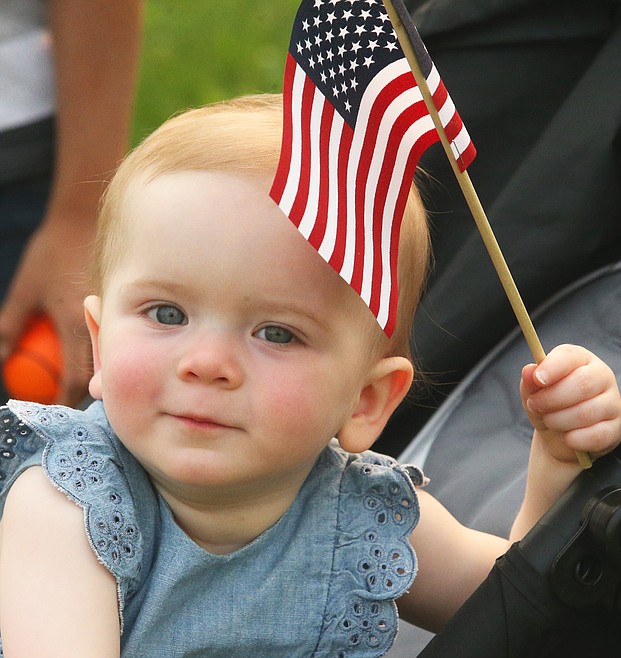 Claire Magnus holds a flag at Athol Daze on Aug. 14.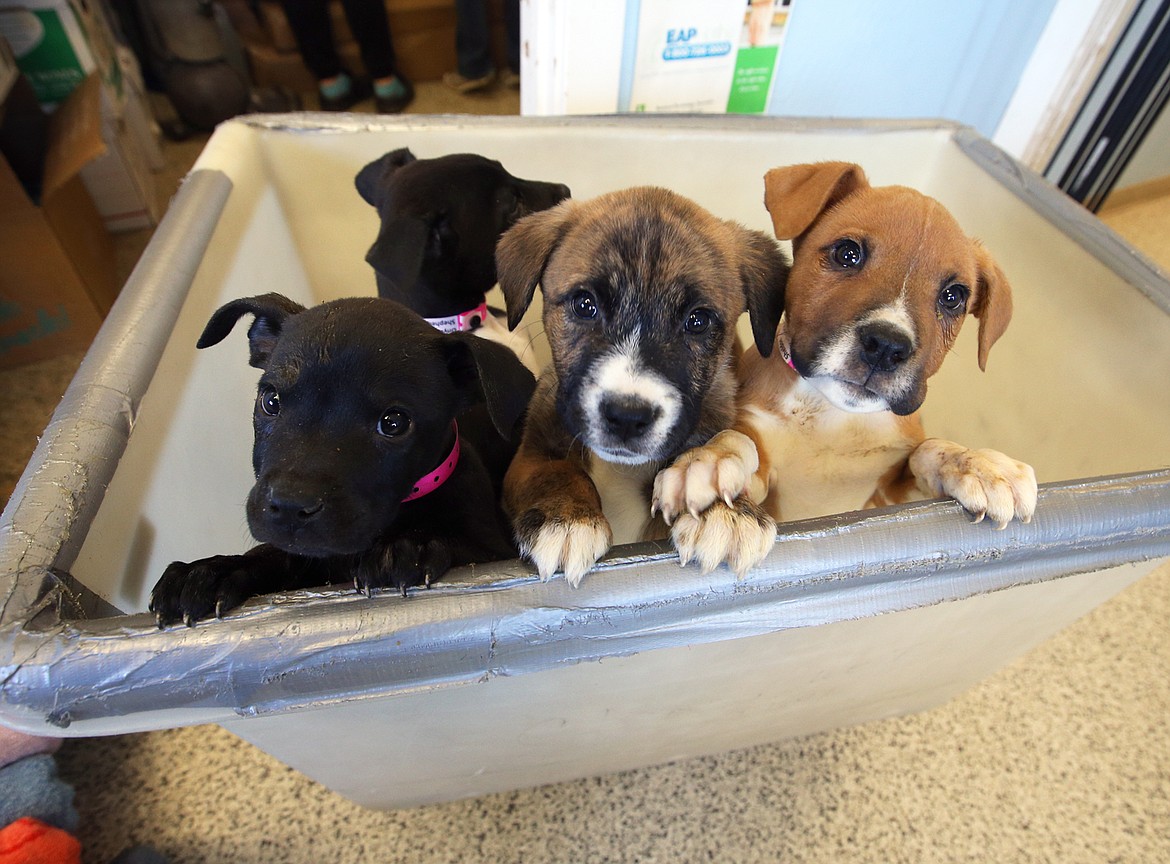 Some of the puppies that arrived from Oklahoma via Wings of Rescue wait to be bathed at the Kootenai Humane Society on March 3.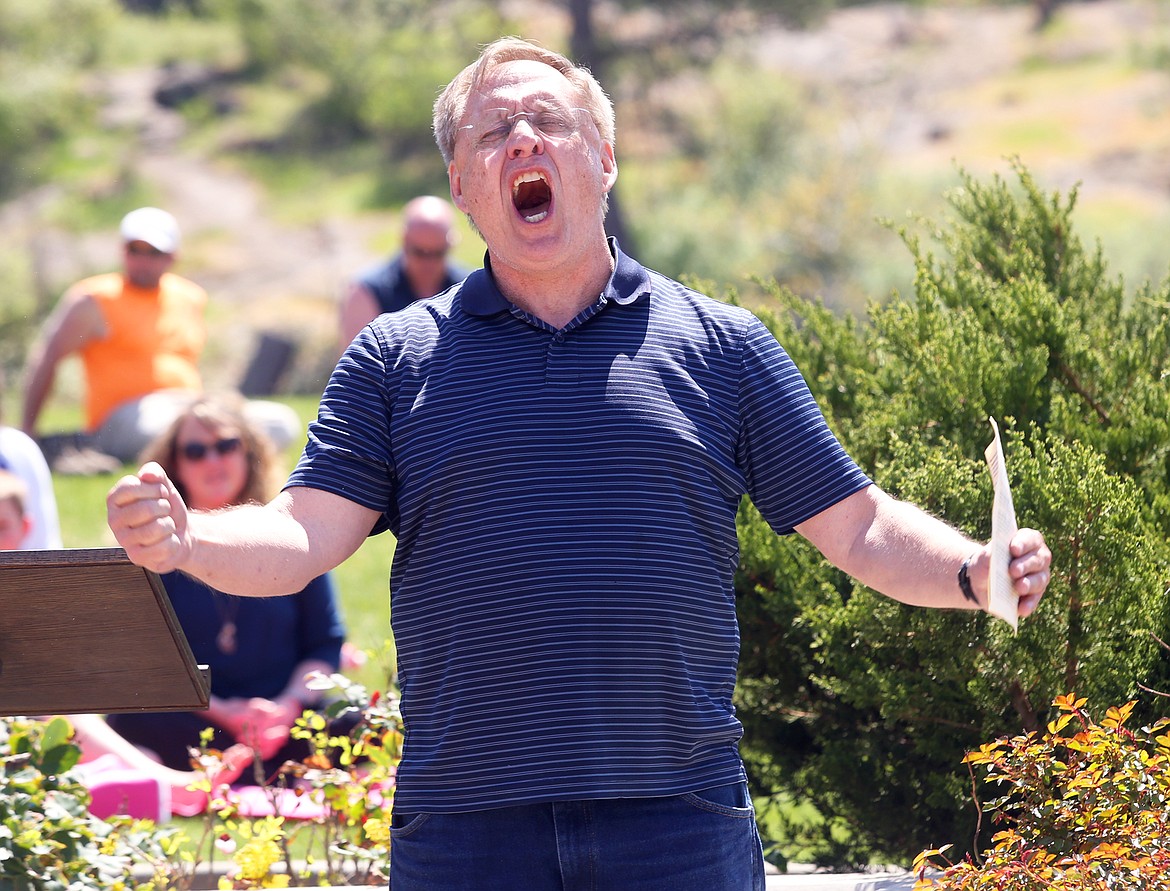 Pastor Brock Hoyer of Journey of Hope shouts during his prayers at the National Day of Prayer gathering in Coeur d'Alene on May 6.
Previous
Next
|
January 6, 2022 10:15 AM
The Year in Photos, Bill Buley/CDA Press
Recent Headlines
---