New director at CDA 2030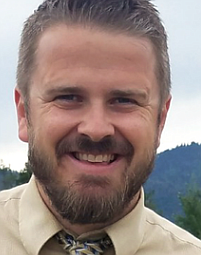 |
January 5, 2022 1:00 AM
CDA 2030 has selected JJ O'Dell as its new executive director.
"I am excited to bring all my experience and skills in nonprofit management to my work at CDA 2030 to be a part of building the vision for greater Coeur d'Alene," O'Dell said. "My wish is to continue to make this a great place to live and raise a family."
O'Dell graduated from the University of Idaho with a bachelor's degree in advertising. He said he enjoys using communication and creativity to build connections, increase awareness and develop engagement within the community.
He spent over a decade as executive director of a veteran-focused nonprofit in Boise.
"My interest in serving the community runs deep," O'Dell said.
Maren Maier, incoming board chair, said O'Dell stood out among many candidates with his experience and enthusiasm.
"JJ has a vested interest in the future of this area and a deep desire to uphold the integrity and beauty of our community," Maier said. "He brings a wealth of experience and knowledge from his previous nonprofit and isn't afraid to roll up his sleeves and get to work."
CDA 2030 is a nonprofit formed in 2014 to guide the creation of a shared vision for the future of the greater Coeur d'Alene area, according to its website.
Recent Headlines
---