Doctor: COVID past peak in Idaho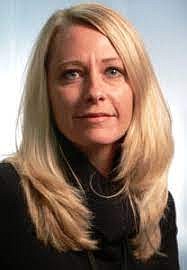 by
BILL BULEY
Staff Writer
|
February 9, 2022 1:06 AM
COEUR d'ALENE — An Idaho doctor said Tuesday that she believes Idaho is on the downward side of new COVID cases.
"I'm super happy to be able to say something positive," said Dr. Kathryn Turner, deputy state epidemiologist, Department of Health and Welfare. "But yes, we have hit our peak."
She is monitoring trends to be sure, but it looks like late January was Idaho's peak case count, when it reported a single-day record of 4,536 new cases on Jan. 19 and then 4,088 on Jan. 26.
It reported 1,352 new cases on Feb. 5 and 2,313 new cases on Tuesday. There is still a backlog of nearly 40,000 lab results.
"We are starting to come back down," Turner said during a media briefing.
Which aligns with the state's most recent positivity rate, 34%, which declined after five weeks of increases.
Turner, however, warned against believing the latest surge attributed to the omicron variant is finished.
"As with all the other surges, what happens is the virus runs rampant through available population," she said. "Eventually it stops being transmitted and cases go back down."
She said the state's new case count is "still incredibly high" compared to December or last summer.
"This is not over," Turner said.
Dr. Christine Hahn, state epidemiologist, agreed.
"It probably has kind of burned out for the moment," she said.
She attributed part of that to more Idahoans being fully vaccinated — 914,695 as of Tuesday.
"People are a lot more immune to COVID than they were a year ago," she said. "In general, there's a baseline immunity we didn't have."
Turner said in the past two months, 14% of new cases were people who were reinfected. She said that may be because vaccines aren't as effective against omicron.
"With every new variant that we get, the situation changes a little bit," she said. "We don't know what's coming up."
Hahn said she was concerned that the number of people getting immunized in Idaho has been declining. About 2,400 daily vaccinations have been reported in recent weeks, and about half of those are people getting a booster shot.
"We have a lot of other folks out there that are not vaccinated and not boosted," she said.
"I do worry it's starting to trail off," Turner said.
Idaho ranks 42nd in the nation among adult vaccination rates, according to the Centers for Disease Control and Prevention.
Sixty-seven percent of Idaho's adults have at least one dose compared to 87% nationally.
Of seniors, 83% in Idaho have received one dose, compared to 95% nationally, and 76% of seniors are fully vaccinated, compared to 88% nationwide.
"We worry that these low numbers leave Idahoans vulnerable to future outbreaks, hospitalizations and deaths," Turner said.
Hahn said DHW remains focused on encouraging booster shots and asking those who haven't to consider vaccination. Omicron is still circulating and while milder than delta, it is more contagious and can cause severe illness.
There have been seven confirmed deaths of people affected with omicron in Idaho.
Health officials said they still don't know the long-term effects of COVID, but cited fatigue, brain fog and even diabetes as possibilities.
Hahn conceded the number of people in Idaho getting vaccinated isn't likely to see a big jump.
"We know many people have heard that message and are unlikely to change their mind in the coming days," she said.
Still, state officials said they haven't given up.
"We want to make sure everybody has the opportunity, the knowledge and the confidence to get vaccinated," Hahn said.
Hahn "absolutely" agreed people who have had COVID "probably have some protection against future variants."
But she said "that protection was only partial" against omicron, adding that the "vaccine suffers the same issue."
She said one thing is certain: Changes with COVID are constant.
For instance, next week the FDA advisory committee will consider whether the Pfizer vaccine should be recommended for those as young as six months.
DHW is working with pediatricians throughout the state so they will be ready to administer shots if that proposal were to eventually gain CDC approval.
Hahn said with an international economy, people traveling, and with varying vaccines and vaccination rates worldwide, the COVID-19 threat still looms large.
"There will be viruses moving around the world and future variants are potentially very close to us," she said.
Recent Headlines
---