Holiday storms and extremes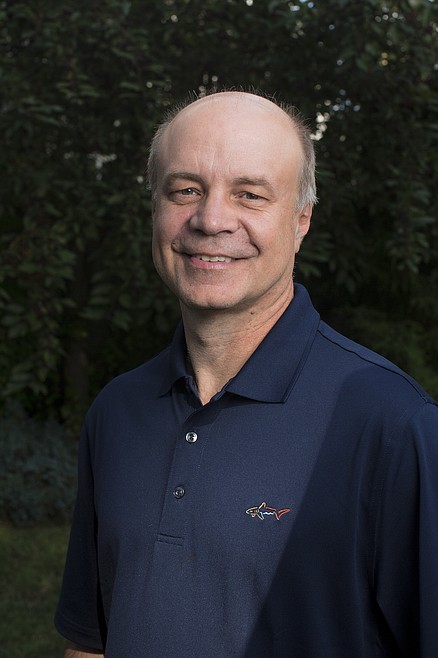 Randy Mann.
JAKE PARRISH/Press
|
December 26, 2022 1:07 AM
Last week's massive Arctic outbreak is now being called a "100-Year," or "once-in-a-generation" event. During one of the busiest holiday travel times, about 5,300 flights were canceled and major highways were closed in parts of the northern U.S.
There were isolated reports of temperatures down to near -60 degrees near the Canadian border last week. All-time record lows were recently reported in Casper, Wyo., with a reading of -42 degrees. Cheyenne, Wyo., reported a temperature drop of 32 degrees in just nine minutes and 55 degrees in three hours.
Here in the Inland Northwest, last Thursday morning was brutally cold. At Cliff's station, the low was -12 degrees, which broke the record of -8 degrees in 1983. The coldest December morning ever observed happened in 1968 with a low of -26 degrees.
At the Spokane International Airport, it was -10 degrees last Thursday. In other eastern Washington stations, it was -14 degrees at Deer Park and -7 degrees at Spokane Felts Field. At the Colville Airport, the low for that date was -26 degrees and the high did not even make it above zero with a reading of -4 degrees.
In Idaho, both Bonners Ferry and Pullman dropped to -20 degrees Thursday. The Coeur d'Alene Airport in Hayden dipped to -9 and it was a frigid -18 degrees at Spirit Lake.
In northern Montana, temperatures plunged 26 degrees in three minutes according to the National Weather Service. Flash freezes have been common across the central U.S. A flash freeze is not a term we hear too much about here in North Idaho, but when temperatures fall very quickly, anything that is wet on the ground will freeze. This also includes roadways, which can lead to very hazardous driving conditions in a short period of time. Speaking of incredible temperature drops, the fastest one on record happened in Rapid City, S.D., of an amazing 49 degrees in five minutes. This occurred Jan. 10, 1911.
There were reports of wind chills in Montana that were down to -75 degrees from this massive storm last week. In terms of all-time records, the coldest temperature ever recorded in Montana occurred in Rogers Pass on Jan. 20, 1954, with an extremely frigid -70 degrees.
According to Cliff's records, this was the second-snowiest fall season in Coeur d'Alene's climatological history. From Sept. 21 through Dec. 21, a total of 41.8 inches fell. The snowiest fall season in our region happened in 2010 when a total of 46.4 inches of snow fell. However, it was the coldest fall season as our average temperature was 37 degrees. That beat the old record of 39 degrees set back in 1935.
The last time we had a period of frigid temperatures that were similar to the ones we experienced last week was back in 2004. From Jan. 4-6, low temperatures were down to -10 degrees and lower. The coldest reading during that year was Jan.5, 2004, with a frigid low of -14 degrees. More recently, we did have an extremely cold morning Feb. 6, 2014, when Coeur d'Alene reported a low temperature of -8 degrees.
By the way, the lowest temperature ever observed in Coeur d'Alene was -30 degrees on Jan. 30, 1950. In Idaho, the all-time record low was set in Orofino, with a reading of -60 degrees set on Jan. 18, 1943.
Spokane's lowest reading was also a frigid -30 degrees, but that occurred Feb. 2, 1996. The lowest temperature in Washington ever recorded was -48 degrees at Mazama and Winthrop on Dec. 30, 1968.
The coldest reading ever observed in the U.S. and North America happened Jan. 24, 1989, as the mercury in McGrath, Alaska, plummeted to -86 degrees Fahrenheit. On Aug. 24, 1960, Vostok, Antarctica, plunged to an air temperature of -127 degrees during the Southern Hemisphere's winter season, which is the coldest temperature ever measured on Earth. Now that is cold.
In terms of our weather, the Christmas holiday weekend continued to be extreme with rain, snow and ice in the Inland Northwest. For the beginning of 2023, our region will continue to see a series of storms move in from the Pacific. However, we'll likely have more rain mixing in as milder air from the south will move into the area. As we've been saying, there's a good chance that the second half of the winter season will not be as snowy as the first half. We're very close to 50 inches of snow for the season in Coeur d'Alene, so Cliff and I are still holding on to our original prediction of around 80 to 85 inches of snow for the 2022-23 season.
Conditions in the central U.S. will be much milder as well in early 2023. As we get toward the middle of the month, another round of colder air is likely to invade that part of the country, but the air mass should not be as cold as the one prior to Christmas.
Happy New Year! Cliff Harris and Randy Mann.
• • •
Contact Randy Mann at randy@longrangeweather.com.
Recent Headlines
---