Renee Henriette Moe-McCarley, 94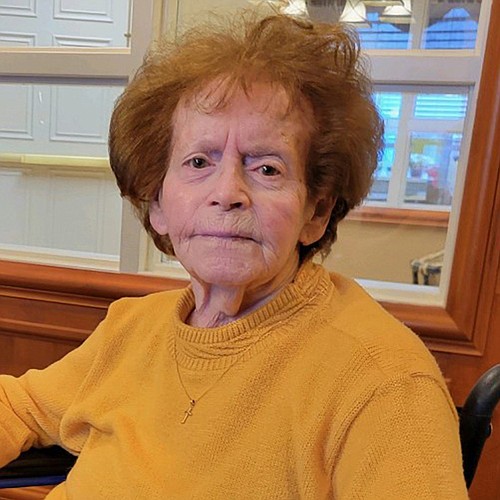 |
December 16, 2022 1:00 AM
Renee Henriette Moe-McCarley died at the age of 94 on the evening of Tuesday, Dec. 6, 2022, while in residence at the Life Care Center in Post Falls, Idaho. She is preceded in death by her husbands, Willie A. Moe and Doyle McCarley. Renee is survived by her four children and (spouses): Jack Moe (Vesta Villalobos), Winchester, Idaho; Claudette Moe (Judith Adams), Longview, Wash.; Annette (Michael) Folk, Rathdrum, Idaho; and Cindy (Allen) Shrader, San Antonio, Texas. She leaves behind three grandchildren and spouses, Stephanie (Megan), Cherie (Jack) and Melissa (Eddie), and three great-grandchildren, Mathew, Fisher and Collin.
She was born Aug. 22, 1928, in Ligny en Barrois, France, remaining as proud of her French heritage as her U.S. citizenship. Married in France in 1945 to American G.I., Willie Moe, Renee became one of thousands of war brides leaving their homeland for a new life in America. She arrived in 1947, where she spent most of her years living and working in Lewiston, Idaho, before moving closer to family in Post Falls. While in Lewiston, she was a proud member of the local French Club and the Ladies Red Hat Society. She volunteered as a Pink Lady at St. Joseph's Hospital and spent hours teaching young people French. Her passions were her family, garden, dogs and all things French, especially the music. Her accent never left her and was part of her enduring charm and kindness that extended to people of all ages.
The family would like to thank her friends and the staff at Life Care Center for the care provided and love and attention given to Renee. Because of them, she was able to continue her passion for gardening and feeding the birds even while her health was failing. A private celebration of life will be given in early spring, when the buds are blooming and the birds are singing.
Recent Headlines
---