THE FRONT ROW with MARK NELKE: Making a name for themselves, here and on the LPGA Tour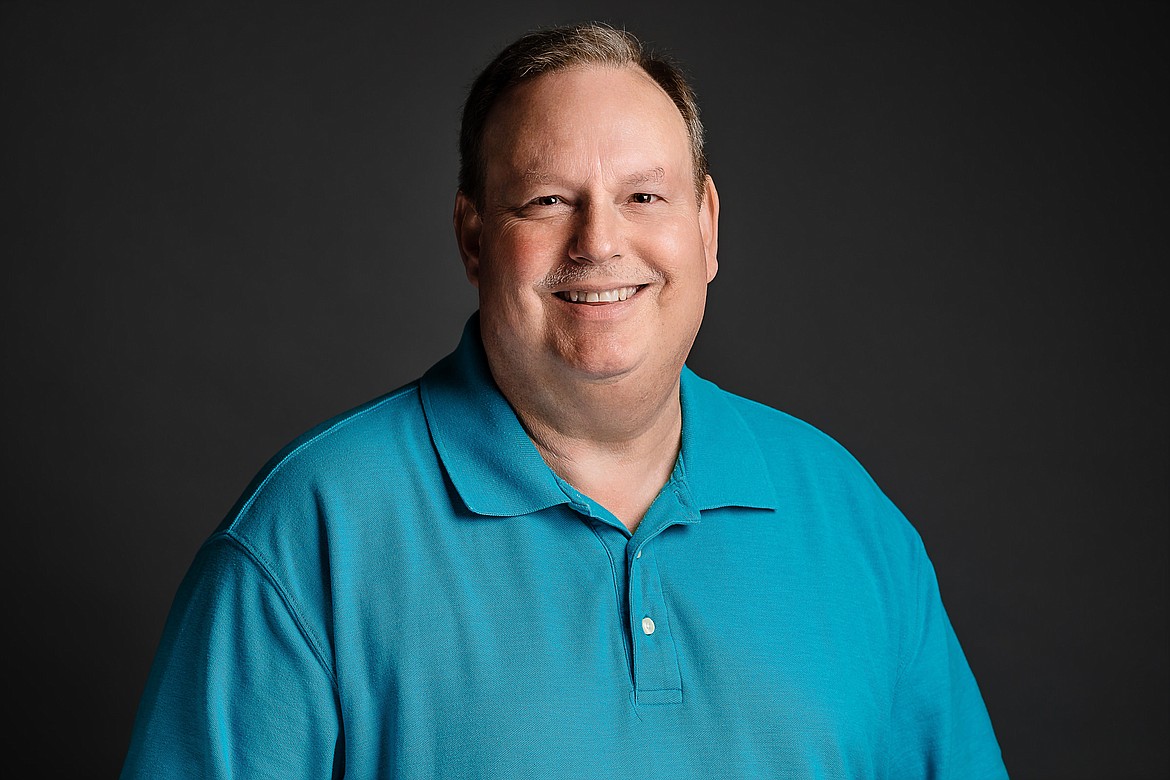 |
August 25, 2022 1:30 AM
Admit it.
Even if you are the most diehard fan of women's professional golf, you would be hard pressed to immediately remember many of the women who played in last year's inaugural Circling Raven Championship at Circling Raven Golf Club in Worley.
But that's OK.
You do remember how crisply and fearlessly they struck the ball, how long they hit it, tearing up a course that you probably struggled with when you played it.
And wished your swing was somewhere near as good as theirs.
Sure, folks around here probably remember Sophie Hausmann from her days at the University of Idaho, and Gabby Lemieux from Caldwell.
And a few of the others, who graduated at the end of last year from the Symetra (now Epson) Tour to the LPGA Tour, you might see their name on a leaderboard and go, "Oh yeah, I remember … "
Ahead of this year's tourney, here is some useful information and/or useless information for you:
OF THE 132 who played in last year's event, 63 players are back in this year's field, including 30 of the 66 who made the 36-hole cut.
Of those, the top returnees are Bailey Tardy and the aforementioned Lemieux, who each finished at 14 under, two shots back of the winner …
Peiyun Chien.
Samantha Wagner (T9) is the only returnee who finished in the top 10 at Circling Raven last year.
OF COURSE, there's a good reason for that.
Eight women who played at Circling Raven last year were among the top 10 Symetra Tour money winners at the end of the year that graduated to the LPGA Tour.
Four of those finished in the top 10 at Circling Raven — Fatima Fernandez Cano (No. 2 on the Symetra Tour money list with $119,180), Sophia Schubert (No. 4 at $101,163, who played in the final group at the Raven on Sunday) and Allison Emrey (No. 8, $82,644) all finished tied for fifth here last year.
Casey Danielson (No. 3, $114,534) tied for ninth last year.
The other four who played at Circling Raven and are now on the LPGA Tour thanks to their top-10 finish on last year's Symetra Tour money list are Lilia Vu (No. 1, $162,292), who tied for 12th here last year; Rachel Rohanna (No. 10, $75,608), who tied for 55th; Amanda Doherty (No. 7, $90,921), who missed the cut by one shot; and Morgane Metraux (No. 9, $75,771), who also missed the cut here.
In addition, five others who played in the Circling Raven Championship last year qualified for the LPGA Tour by finishing in the top 45 (and ties) in the tour's Q-Series, including Chien, who tied for fourth in the Q-Series.
The others were Bianca Pagdanganan (T10), Frida Kinhult (T26), Liz Nagel (T32) and Katie Yoo (T41). Pagdanganan, who played at Gonzaga, tied for 12th here last year. Nagel and Kinhult tied for 25th here, and Yoo missed the cut.
Demi Runas, who finished second at Circling Raven last year, announced her retirement from professional golf later in the year. She played 45 tournaments on the LPGA Tour after moving up from the Symetra Tour after the 2014 season. Last month she was named women's golf coach at UC Davis.
AS FOR this year, seven of the top 10 on the Epson Tour money list are signed up for Circling Raven — Xiaowen Yin (2nd, $106,216), Gabriella Then (4th, $72,639), Grace Kim (6th, $65,669), Yan Liu (7th, $59,559), Kiira Riihijarvi (8th, $58,996), Alexa Pano (9th, $57,070) and Kum-Kang-Park (10th, $53,947).
This year's leading money winner, Lucy Li ($110,111), is not entered at Circling Raven this week.
Of the 10 Symetra Tour graduates to the LPGA this year, Schubert is the top money winner of the bunch so far, 27th at $669,058. Vu is 34th at $526,446. For comparison, the leading money winner is Minjee Lee at $3,736,526.
After this week, there are four tournaments remaining (starting next week at the Wildhorse Ladies Golf Classic in Pendleton, Ore.) before the season-ending Epson Tour Championship Oct. 6-9 in Daytona Beach, Fla.
Liu won in a playoff at the most recent stop on the Epson Tour, the Four Winds Invitational in South Bend, Ind., Aug. 12-14. Riihijarvi and Lemieux were also in the three-woman playoff.
Remember all these names. There will be a quiz on Sunday.
Mark Nelke is sports editor of The Press. He can be reached at 208-664-8176, Ext. 2019, or via email at mnelke@cdapress.com. Follow him on Twitter @CdAPressSports.
Recent Headlines
---