Youth Sports Aug. 24, 2022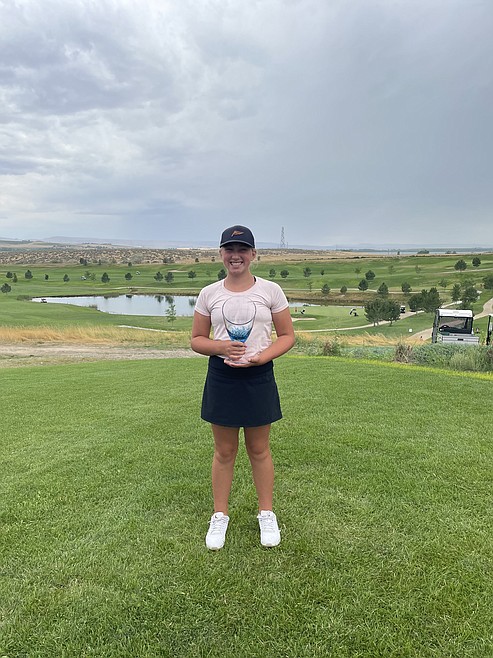 Courtesy photo Ella Wilson, 12, of Hayden competed at the US Kids World Junior Golf Championships on Aug. 4-6 in Pinehurst, N.C., where she competed with 1,500 other kids from around the world. To qualify, Ella placed fourth in the Nevada state junior championship held earlier in the year. Playing on Pinehurst No. 5, Ella placed 23rd out of 110 girls in her age girls 12-and-under age group, shooting scores of 77, 74 and 75. Ella then traveled from North Carolina to Boise to compete in the Idaho Junior Am, where she won for the third straight year, shooting a two-day total score of 80. Wils...
|
August 24, 2022 1:15 AM
SOCCER
Timbers 2013 boys Black: The Timbers competed in the Northwest Cup recently in Spokane.
The Timbers beat the Spokane Sounders 7-3 in the first game with goals scored by: Asher Witherwax (Maddex Arana assisted), Sullivan O'Dowd 2 goals (1 assisted by Arana), Maddex Arana, Brody Brennan 2 goals (assisted by Arana) and Levi Pooler with 2 goals (both assisted by Brennan).

The next two games the Timbers shut out their opponents by scores of 9-0 and 3-0. In the first game, goals were scored by: O'Dowd, Pooler, Arana (2), Brennan, Liam Jell, Caleb Smith, Vincent Nyist and Shane Staeheli. O'Dowd assisted on two of the goals and Smith assisted a third. Witherwax and Staeheli teamed in goal for the shutout.
Arana scored two of the three goals with Brennan scoring the third (assisted by O'Dowd) in the final game on Saturday against 3 Rivers Soccer Crew. In goal for the 3-0 shutout were Smith & Staeheli.

Advancing to the semifinals on Sunday, the Timbers-Black faced their own teammates, Timbers-Green. The Timbers-Green won 3-2. Goals were scored by Jell (assisted by O'Dowd) and Brennan (also assisted by O'Dowd).
Submit items for youth and non-varsity high school sports by noon Tuesday for publication Wednesday. Email stories and photos (in .jpg format) to sports@cdapress.com.
Information: 208-664-8176, Ext. 2019
Recent Headlines
---