Broschet announces candidacy for NIC trustee seat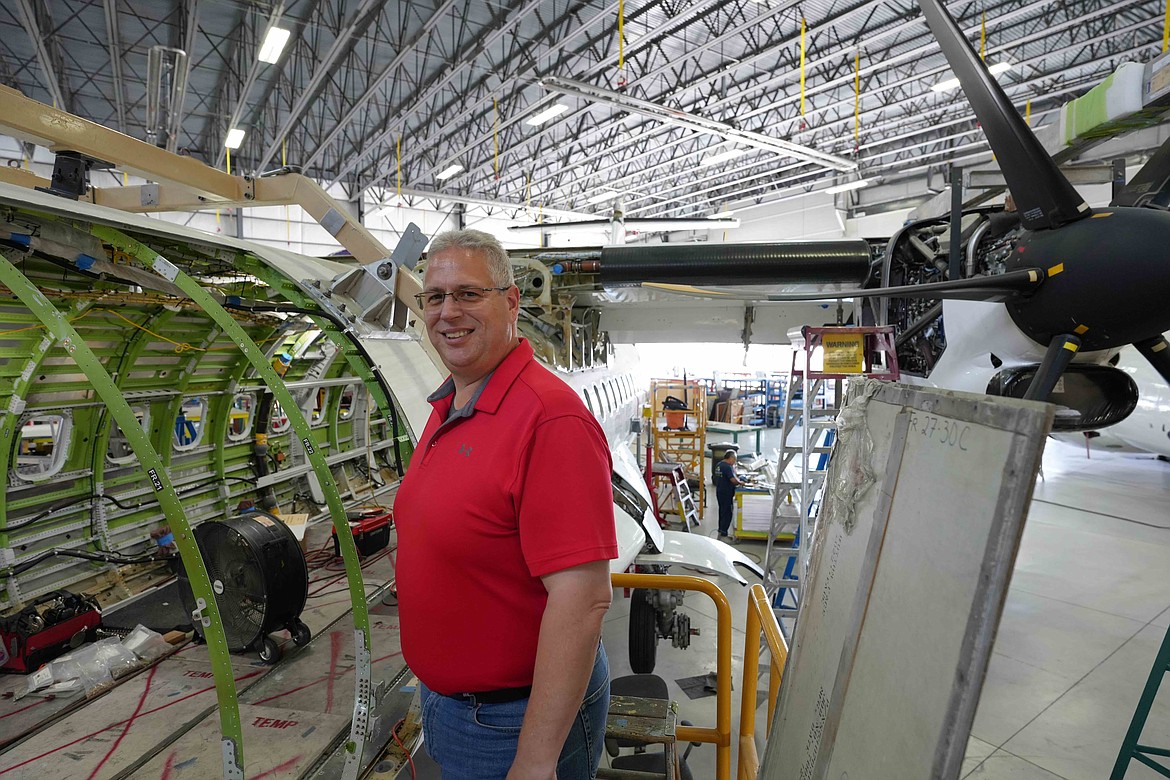 |
August 17, 2022 1:00 AM
Pete Broschet, who lives in the Hauser Lake area, announced Tuesday that he is running in November for the Zone 5 seat on the North Idaho College board of trustees.
A self-described "common-sense conservative," Broschet said, in a news release announcing his candidacy, that he is low-key and no nonsense when it comes to serving on the college board.
"I want to bring professional, principled conservative leadership to NIC," Broschet said, in the release. "I am a fiscally conservative person. I understand what other conservatives want and what is needed. I am here to bring those wants and needs to reality."
Broschet was appointed to the board of trustees by the Idaho State Board of Education in May to replace Michael Barnes, who resigned after moving out of Zone 5. Broschet was then elected as the board secretary/treasurer.
Broschet said he believes the college faces real challenges that must be addressed immediately.
"Local businesses need and want to have a say in workforce/training programs," Broschet said. "I understand the needs of business community and I believe I am the most qualified person for this position."
Responsibility and accountability are the foundation of good leadership, Broschet said.
"Over the last 12 to 18 months, student enrollment has dropped, and we have seen an exodus of faculty and staff," Broschet said. "I am running to re-establish order and to make the college healthy again. I am student focused and I want to work out the current accreditation issues we are facing, as well as any future accreditation issues that could arise. This benefits the students and the taxpayers."
Broschet said he listens to all sides of any issue before making decisions.
"People who have watched the college meetings probably notice that I am not a vocal person," he said. "It's not my style. I sit and listen before making a rational decision. You won't see me pointing at others or blaming others. You will see me listening and trying to come up with a solution to whatever the problem may be."
That's music to the ears of Ron Nilson, who previously served on the NIC board of trustees and is a prominent businessman in the community. Nilson is supporting Broschet's candidacy. He said he believes Pete's personality and style are a welcome change from the acrimonious nature of the board over the last two years.
"We need more conservative support of the board, but we don't need it to the point where we are fighting with the education community," Nilson said. "We don't need a board that is fighting itself for 2 1/2 hours every meeting. I did that for a while. It's a total waste of time and it's against everything our community stands for. We have to find a way to find leadership that brings people together. Pete comes from industry. He represents the private sector. Pete will be a great addition to the board."
Nilson said he believes NIC plays a vital role in the community and offers students an opportunity to get an affordable education.
"If we were to lose the college, we would see our kids have to leave the area to get the necessary training and skills to be a part of the workforce," he said. "If the college were to lose accreditation that would make an impact on families and the students' ability to get financial aid. We can't let that happen. Logic and reason have to prevail over rhetoric and hyperbole."
Broschet is looking forward to contributing to a positive working relationship with the NIC board and new NIC President Nick Swayne.
"During my professional career, I have worked with a wide array of individuals in leadership situations," Broschet said. "I always make decisions on what's best for the college, not me personally."
Broschet is the director of human resources for Empire Airlines. He graduated from Eastern Washington University with a Bachelor of Business Administration, Human Resource Management. He and his wife, Shannon, grew up in the Inland Northwest. In his spare time, Broschet loves spending time with his family and friends. He also is an avid golfer.
Recent Headlines
---