CDAIDE welcomes executive director Jason Nye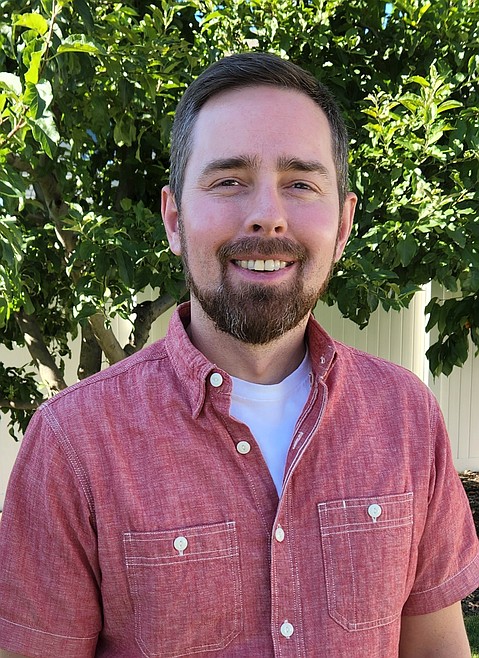 by
DEVIN WEEKS
Staff Writer
|
August 15, 2022 1:07 AM
Snow igloos, board games and the great outdoors are hobbies Jason Nye enjoys.
His true passion, however, is for people and leaving the world a better place than he found it.
"What we were really looking for was heart, and we feel Jason fills that really well," CDAIDE Board President Bev Moss said Wednesday. "We just feel like he loves the community and understands what we're all about. We don't have to teach him about what we do — he understood that right from the beginning. He understands our mission."
Nye is the new executive director of CDAIDE, the Coeur d'Alene nonprofit that provides resources and assistance for food service and hospitality workers who find themselves in need of support.
A majority of hospitality workers — 79% — do not receive sick time or health benefits through their employer, according to a 2012 study from Oliva's Food Chain Workers Alliance and the Restaurant Opportunities Centers United.
"When I heard about CDAIDE and how they offer support to people in those situations, it was something I'd never heard of before," he said.
Nye took the reins July 1. He succeeded Rebecca Smith, the founding board president who took over as executive director when a leader was needed after the COVID-19 pandemic exacerbated hiring difficulties. She stepped down earlier this year.
Nye, 41, waited and bussed tables and washed dishes in high school and college. He made all of $1.50 an hour as a server in Utah where he studied business administration and management at Brigham Young University.
"I know how difficult it is to make ends meet in these jobs," he said.
With this experience, he was naturally drawn to a role where he could help others who are where he had once been.
"I was just amazed and knew how big of a difference that could have made in my life at the time," he said. "I'm excited to be on board with an organization that's making a difference in the lives of our community members now."
Nye moved to Coeur d'Alene in June 2020. He was born and raised in Seattle, where his distant relative Bill Nye the Science Guy first made his mark on the world.
Jason Nye attended the University of Washington in Seattle, where he maintained a 3.96 grade point average and graduated magna cum laude with a bachelor of arts in communication and media studies.
In 2018, Nye and his wife of 19 years, Cindi, came through Coeur d'Alene on a family road trip with their son and three daughters.
They knew they'd be back.
"I'm a family person. My family is my focus," Nye said. "We fell in love with the area, fell in love with the people. We felt welcomed here. It was very different from the environment we were in at the time. It felt like the spot we wanted to raise our kids."
Nye spent 16 years in the Boy Scouts of America, where he gained experience in leadership and communications. This is also when he first became a snow igloo aficionado.
"I'm into igloo camping," he said with a laugh, adding that he was well known for his igloo-building knowledge in his last community.
Nye said he is looking forward to learning as much as he can about nonprofit work and understanding a side of the business world to which he is new. He said he'd like to see CDAIDE's Chef Challenge and Care Affair events become bigger and better than they've been in the past.
"I'd like to bring in my experience to make these more successful to provide for hospitality workers in the Coeur d'Alene area," he said.
CDAIDE received 151 referrals for assistance last year and provided financial assistance to 82 families. Nye said the nonprofit is on track to help even more people this year because of the increase in housing and rent costs.
He highlighted CDAIDE's scholarship program that provides opportunities for kids of hospitality workers to participate in activities their parents otherwise couldn't afford, such as day camps, music lessons and other extracurriculars.
"This was one that especially touched my heart when I heard about it," Nye said. "It warms my heart to know those parents are able to say 'yes' to their kids, 'Yes, you can do this.'"
CDAIDE will be a beneficiary of the Coeur d'Alene Eagles Charity Poker Run, a full day of fun planned for Aug. 27. This year's Chef Challenge is planned for October.
Nye attends chamber of commerce meetings and is happy to make new friends as he and his family become established in the community.
"I'm always open to meeting new people and chatting with folks," he said.
Vist cdaide.org to learn more about CDAIDE.
Recent Headlines
---