Small-town Puget Sound has a North Idaho feel
by
TYLER WILSON/Special to The Press
|
August 7, 2022 1:00 AM
Some folks around these parts don't like being compared to the people over on the westside of Washington. Something about deep blue vs. deep red, and, look, I don't want to get into a primary color debate here, but it seems to me that poor yellow gets ignored entirely.
This humble Neighborhood of the Week author vacationed on the Puget Sound this past week. We stayed outside a small town about 45 minutes west of Tacoma, and we had an incredible view of the Sound and Mount Rainier from our rental house.
Gazing out onto the water and exploring the surrounding communities a bit, I felt a warm tinge of familiarity. "Hey, dummy!" I said to myself out loud. "This area looks an awful lot like North Idaho!"
Duh, some might say. We're still talking about the northwest section of the United States after all. However, swap out the sea water and tidal shifts, and I felt like I was relaxing on Lake Coeur d'Alene. It was the same!
Now, I don't know about you, the person reading this article, but when I talk to Idaho residents who transplanted from the Seattle area, I often hear about astronomical real estate prices. Even after years of booming prices in North Idaho, those Seattle folks say it's still much more affordable here compared to western Washington.
I checked on recent sales around our vacation rental, and I was shocked to see prices much lower than comparable lakeview properties on Lake Coeur d'Alene.
I stayed in a little island community on the Case Inlet, in an area about 30 minutes from Bremerton (population 40,000-plus). So let's compare it to say, about 30 minutes south from Coeur d'Alene on the lake. Sales from the past two years here were super cheap! Gorgeous views of the Sound, some even directly on the sound with a dock and beachfront. Prices on those sales had a wide range from $160,000 to $450,000, with those ultra-low priced properties being some small, nearly 50-year-old homes.
After getting excited about the potential to be a waterfront property owner, I took a closer look at the area and found good explanations for what seemed like low prices. In addition to the fact that older, small homes obviously sell for less money, there were other factors at play:
• More remote waterfront to choose from. The Puget Sound is big!
• A significant commute to workplaces in Seattle/Tacoma area, with ferries being 30-plus minutes out of reach in the first place.
• Cooler weather. We visited during a heat wave, but most don't consider Puget Sound to be a consistent place for a refreshing swim.
In truth, even though we were less than an hour away from Seattle, we were staying in a fairly remote location, and prices reflected that. In North Idaho, you basically see the same thing: The further you get from civilization, the cheaper things get, especially if we're talking about older properties.
You might be asking, "What's the point of this Neighborhood of the Week?" I don't know. Truthfully, I'm a bit tired from recent traveling. How about, "North Idaho and western Washington: More alike than you think!" Let's stop talking Blue vs. Red and try a little purple! And maybe even acknowledge Yellow once in a while!
• • •
Let us know about story ideas, standout neighborhoods and developments that we may feature in an upcoming Neighborhood of the Week. Contact Tyler Wilson at twilson@cdapress.com.
Attention Real Estate Agents! Take advantage of Neighborhood of the Week by sending in your suggestions for featured areas, including sites outside the normal confines of Coeur d'Alene, Post Falls, Hayden and Rathdrum.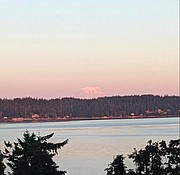 Recent Headlines
---