Larry Winston Parker, 77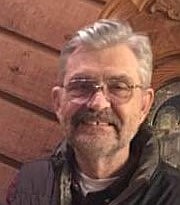 Larry Parker, 77, of Rathdrum, died at home July 18, 2022. He was born April 4, 1945, in Yakima, Wash., son of Winston and Lois Parker.
After graduating from Toppenish High School in 1963, he attended Prairie Bible Institute in Three Hills, Alberta, Canada. On route he met Cindy and they were married March 26, 1966.
He joined the Marines in 1966 and served until 1986. Wherever the Marines placed him he served a Southern Baptist church who needed mending and leadership. He also taught at ITT and completed their school. He served two tours in Vietnam.
Their first son, Todd, was born Feb. 6, 1967, and their second, Victor, was born Jan. 19, 1971. He also attended Coastal Carolina Community College and graduated magna cum laude with a Bachelor of Administration from National University in California.
After the Marines, he worked in electronics. He worked for Automated Electric Systems for 20 years while pastoring Athol Baptist Church. Upon retirement, they moved to Rathdrum where he pastored New Beginnings Baptist Church until his health failed.
He is preceded in death by a brother, Jimmy. He is survived by his wife, Cindy; a brother, Dennis; son Todd and wife Laura; son Victor and wife Suzie; four grandchildren, four step grandchildren, two great-grandchildren, five step great-grandchildren and one great-great-grandchild.
A memorial service will be held at 11 a.m. Saturday, Aug. 13, 2022, at Victory City Church, 5073 E. 16th Ave., Post Falls, Idaho. This will be followed by a Military Honor Service at Pinegrove Cemetery in Rathdrum.
Recent Headlines
---