Cd'A woman wins District 9 Toastmasters International Speech Contest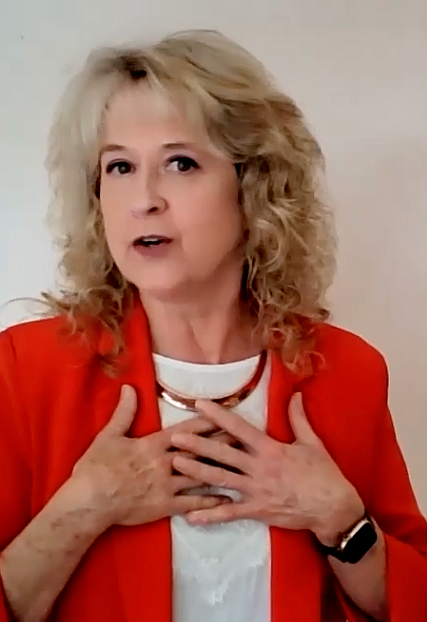 by
PRESS STAFF
|
August 5, 2022 1:06 AM
Sherry Leason wowed the judges with kindness and recently won the Toastmasters District 9 International Speech Contest.
Leason, of Coeur d'Alene, bested all local participants who survived a four-month process of elimination through club, area, and division speech competitions.
The five- to seven-minute speeches were judged on content, delivery and appropriateness and correctness of language.
A member of the Talk of Town Toastmasters Club in Coeur d'Alene, Leason won with her speech "A Grand Gesture of Kindness."
"In a culture saturated with negativity and anger, my intent is to inspire everyone to do their part, sprinkling kindness throughout everyday activities, creating a grand gesture of kindness," Leason said, in a news release.
Leason herself experienced grand gestures of kindness when she was suddenly widowed with two pre-teens to raise. Facing a mountain of medical bills after her husband's passing, Leason and her family found widespread support and encouragement, including from the Coeur d'Alene community.
Leason, a senior buyer for the Idaho Department of Lands, credits the Talk of the Town Toastmasters group with helping her hone her speech.
She won the Toastmasters District 9 2021 Humorous Speech Contest with "Nutty," a speech about a backyard squirrel she befriended.
The International Speech Contest is considered the premier Toastmasters speaking competition because it's the only one of five Toastmasters contests in which winners advance beyond their local district and ultimately may have a chance to compete in the World Championship of Public Speaking, held every August at the organization's international convention.
District 9 comprises about 600 members in Eastern Washington, Northeastern Oregon and the Idaho Panhandle from Lewiston to the Canadian border.
Talk of the Town Toastmasters regularly meets Thursdays at 7 a.m. at Keller Williams, 3931 N. Schreiber Way, and via Zoom. Those interested in attending can call 208-635-5990 for information.
Recent Headlines
---