Real people, real problems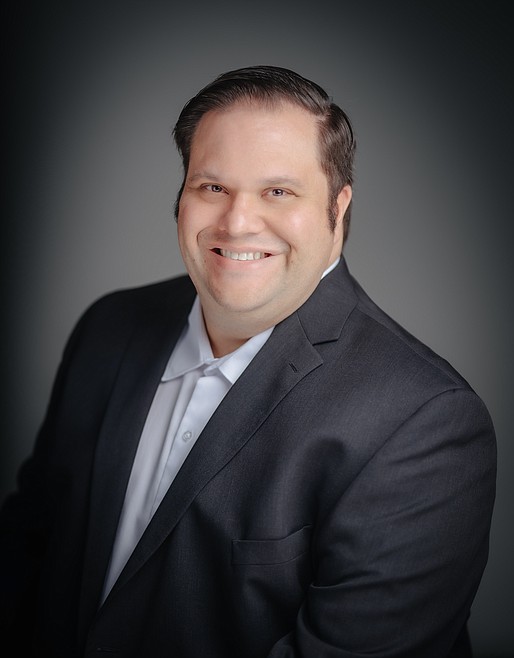 by
DEVIN WEEKS
Staff Writer
|
April 29, 2022 1:00 AM
The main theme in David Roth's campaign for U.S. Senate is a reality check for Idaho politics.
"We're real people here in Idaho," Roth said during a recent visit to The Press. "We have real problems and we need real solutions, not just these wedge issues everyone wants to talk about."
At an event in Boise, someone asked Roth about the Senate passing a Daylight Saving Time protection bill.
"My response to that was, 'Quite frankly, I'm embarrassed," he said. "I'm embarrassed that we found time to talk about that and we brought that to the floor so quickly, but we have, in Idaho alone, just under 4,000 (Deferred Action for Childhood Arrivals) recipients who have been in limbo. I don't know if you know this, but June 15 will be the 10-year anniversary of DACA. We have left these people in limbo."
Roth (rhymes with "both") grew up in Idaho Falls. He is a single dad of two sons he adopted after caring for them through a foster program. He's the executive director of the Bonneville Youth Development Council in Idaho Falls.
If Roth defeats his primary opponent, Ben Pursley, he'll have a chance to shake up a seat that has been held by Sen. Mike Crapo since 1999. Roth said Crapo's is considered the safest seat in the country, which is not a good thing.
"The Idaho Senate seats are considered some of the safest in the nation," he said. "When you have what's considered a safe seat, you lose any motivation."
He noted both of Idaho's senators opposed the confirmation of Judge Ketanji Brown Jackson to the Supreme Court.
"They weren't even trying to hide the fact that simply the reason they would not vote to support her was because she was nominated by a Democrat and they don't feel they have to," Roth said. "To see that level of dysfunction in our government just says, 'You've been there too long, you've lost touch with what we need and you're not focused on solving the problems that are facing Idahoans every day.'"
He said what sets him apart from the incumbent is the need to work for every vote.
"When you're coming in as the minority, or you unseat an incumbent, you have to prove yourself every day," he said. "I have to be responsive to the voters of Idaho because I've got one shot to prove to them that I deserve to be there.
"I promise to be available and connected," he continued. "I also can't just rest on the laurels of saying, 'I don't have to do that because we're in the majority.' I have to work every day to prove to the people of Idaho that they made the right decision to send me there."
Idaho has not had a Democratic senator since Sen. Frank Church served from 1957 to 1981, the second-longest term of any Idaho senator.
"Frank Church was an amazing senator," Roth said. "I don't think people really realize, at one time Idaho was known for things besides sleeping through impeachment hearings."
Church actually got things done, Roth said.
"What's so critical about the Senate is in the Senate, Idaho has an even hand with every other state in this country," he said. "It's a time for us to shine, for us to show leadership and us to show the rest of the country how we can do things to work together. I am always amazed at the way that Idahoans come together to solve problems, in spite of our completely dysfunctional state government.
"We get things done in spite of our government," Roth continued. "Imagine what we could do with the support of our government."
Recent Headlines
---