'Meet the Candidates' now live online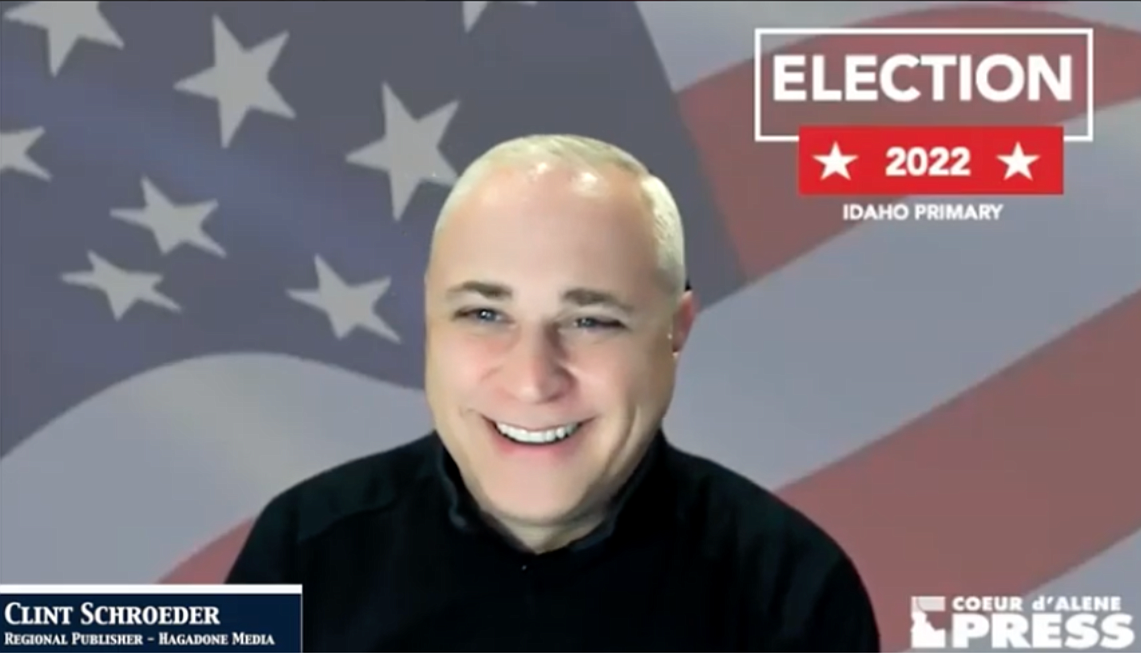 Hagadone News Network Regional Publisher Clint Schroeder conducts a virtual interview with a candidate for the May primary election. Visit cdapress.com and click on "Meet the Candidates" to see the full interview series.
Screenshot via YouTube
by
DEVIN WEEKS
Staff Writer
|
April 12, 2022 1:08 AM
What motivates a person to run for public office?
Idaho State Senate District 4 candidate Tara Malek jumped in because of her dedication to public service.
"I really wanted to continue to give back to the community," the former Kootenai County drug and gun prosecutor said in a "Meet the Candidates" interview with Hagadone News Network Regional Publisher Clint Schroeder.
"This is my way of getting back in there," she said.
Malek's opponent is Ben Toews, a Lake City High School graduate who was born and raised in North Idaho. He said he's running because the community is "at a critical juncture."
"I see that with the fast growth, which I'd say the fast growth is a direct reflection of the values of our community," Toews said during an interview with Schroeder.
"The values, essentially, we have a very wonderful, I'd say conservative, community that draws a lot of people from all over the place," Toews said. "We really need to maintain those values in our community. I'm going to go down to Boise and make sure that we keep this a nice place to live."
Malek and Toews are two of the candidates featured in the Coeur d'Alene Press' "Meet the 2022 Candidates" series, now live online at cda-meet-the-candidates-2022.webflow.io/ or by visiting cdapress.com and clicking on the "Meet the Candidates" tab at the top of the page.
Schroeder spent time with 22 local hopefuls vying for seats in the Idaho State Senate, Idaho State House of Representatives and Kootenai County races for assessor, clerk, commissioners and coroner.
He asked candidates their opinions about the state of things in Idaho and Kootenai County, their ideas on growth and the housing crisis, their priorities if elected/re-elected and more in-depth questions to understand what they do or will bring to the table. Each interview is roughly 10 to 15 minutes.
Only candidates in contested races will are featured. Those running in contested races who chose not to be interviewed are listed as "did not participate."
"It's always nice to get to know our candidates," Schroeder said. "Especially this year, it's a big primary."
Recent Headlines
---