Barron pleads guilty to disturbing the peace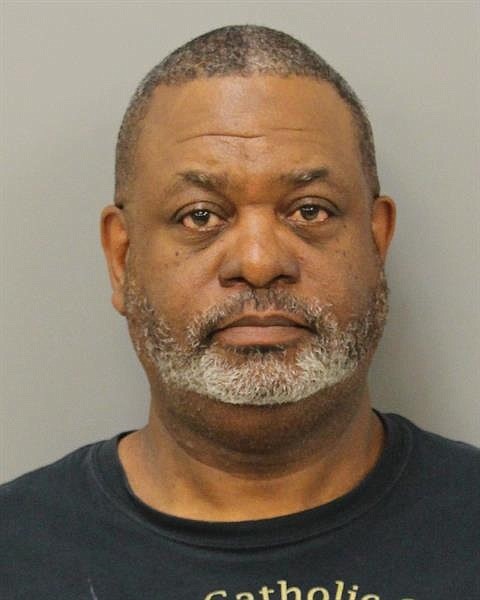 by
KAYE THORNBRUGH
Staff Writer
|
April 12, 2022 1:07 AM
COEUR d'ALENE — A former legislative candidate accused of fondling a child and raping a woman has pleaded guilty to lesser charges.
Sean A. Barron, 53, of Post Falls — known publicly as Alex Barron — pleaded guilty in accordance with Alford to two counts of disturbing the peace, both misdemeanors.
By entering an Alford plea, Barron does not admit guilt but acknowledges that enough evidence exists to convict him at trial. He entered the guilty pleas April 1.
Barron ran unsuccessfully in 2020 for the District 3 seat in the Idaho Senate.
He served as secretary for the Kootenai County Republican Central Committee from 2016 to 2020.
He was originally charged with rape and sexual abuse of a child under the age of 16, both felonies. Prosecutors later amended the rape charge to felony domestic battery.
Kootenai County Sheriff's deputies responded last September to a report that Barron had inappropriately touched a 12-year-old child and raped a woman.
In a January preliminary hearing, the child testified that Barron had touched her inappropriately and later apologized to her for his behavior.
The woman testified in court that Barron groped her and bit her hard enough to bruise.
She said Barron later overpowered her and raped her.
"He was really drunk and I was afraid to say no," she told the court.
Documents filed by the state include photos of bruises and bite marks on the woman's body.
When contacted by police in October, Barron reportedly said he believed he had been drugged at a Post Falls bar on the night of the events and did not remember anything.
He later said he had "hazy" memories of touching the child inappropriately, according to court documents.
He told police he had apologized to the child and sought counseling.
Police arrested Barron. He later posted $35,000 bail.
Disturbing the peace is punishable by a maximum of six months in jail and a $1,000 fine.
Barron is scheduled to be sentenced June 23 before First District Judge Clark Peterson.
In a separate matter, Barron was cited for misdemeanor domestic battery in 2018. Prosecutors later dismissed the charge.
If you or someone you know is experiencing domestic violence or sexual abuse, call Safe Passage Violence Prevention Center's 24-hour hotline: 208-664-9303.
Recent Headlines
---