Transformative technology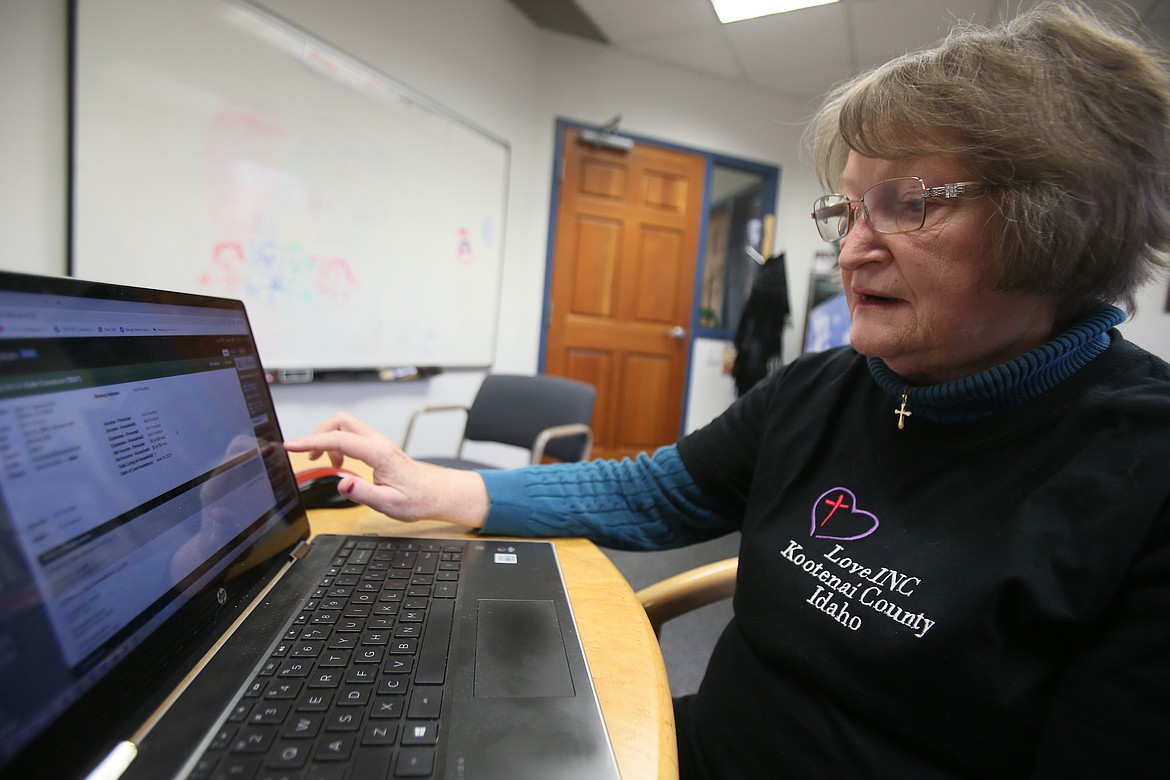 Love INC volunteer Pamela Mogen on Thursday discusses the different features of CharityTracker, a web app that creates a client database for service providers so services aren't duplicated and resources are more effectively deployed.
DEVIN WEEKS/Press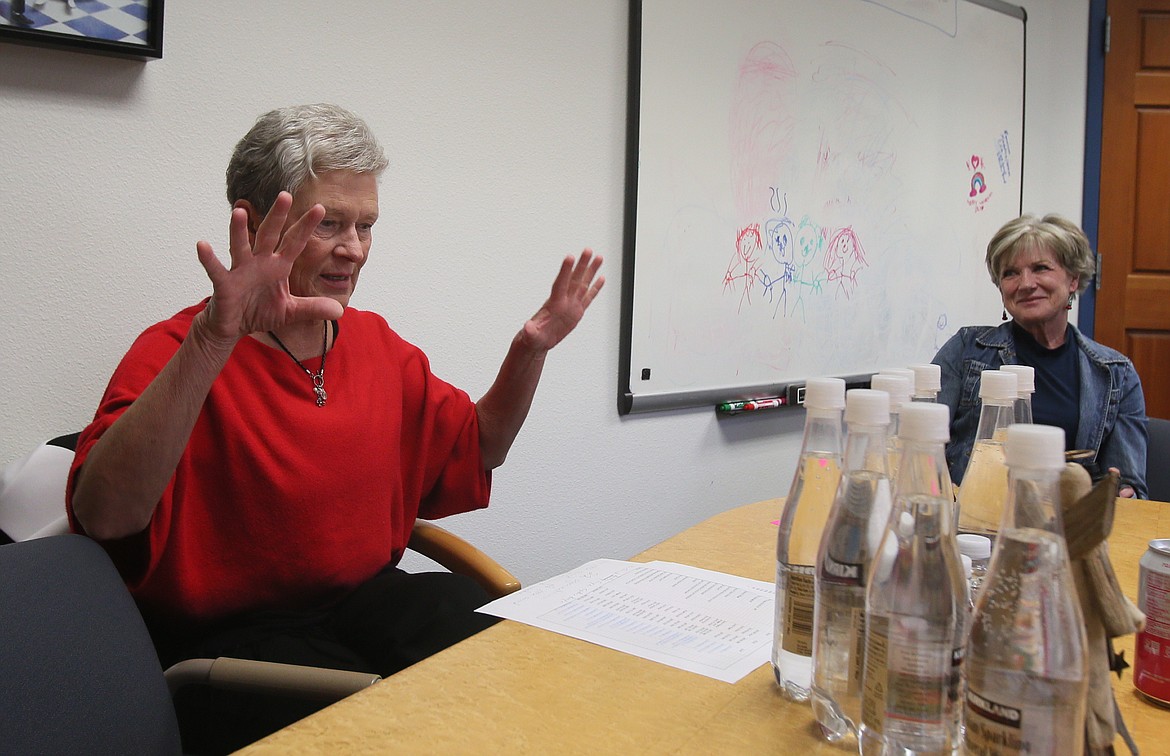 Charity Reimagined board member Elaine Kingston describes her experience discovering CharityTracker, an online collaboration tool for service providers to share client information and maximize resources.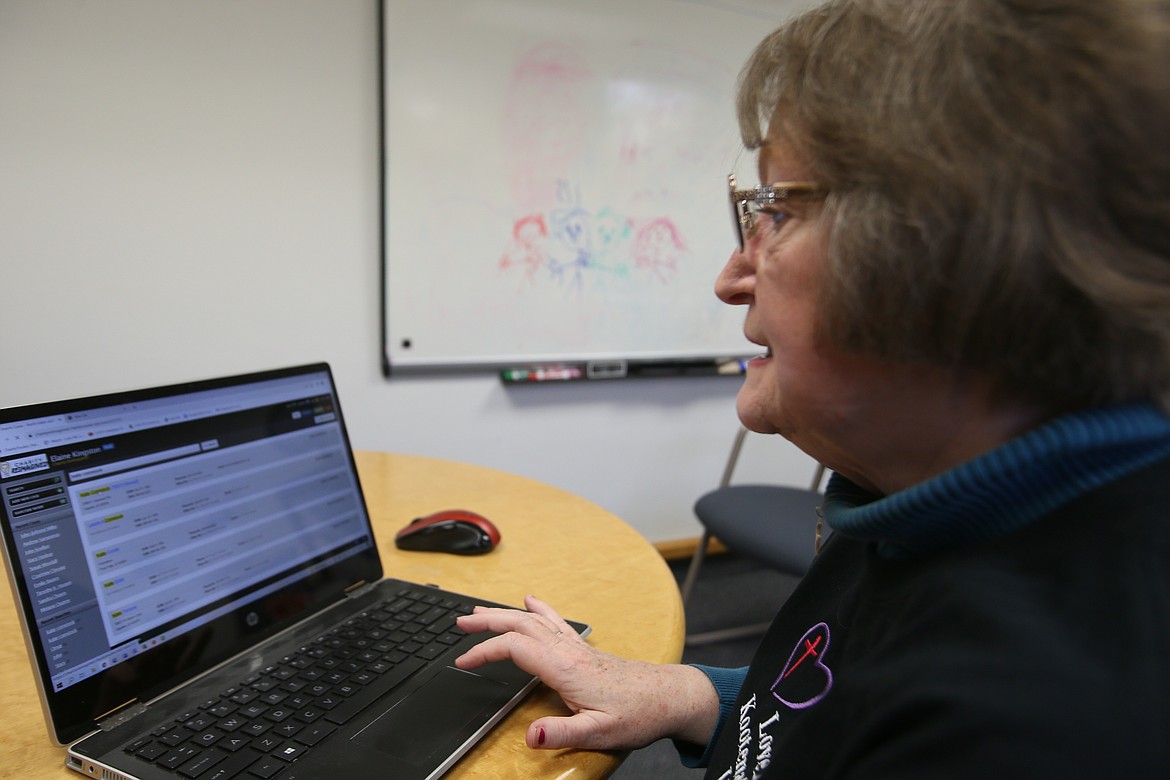 Pamela Mogen demonstrates how to use CharityTracker, a web app launched March 1 in Kootenai County. Charity Reimagined has paid licensing fees so CharityTracker is free for Inland Northwest organizations to use through 2022.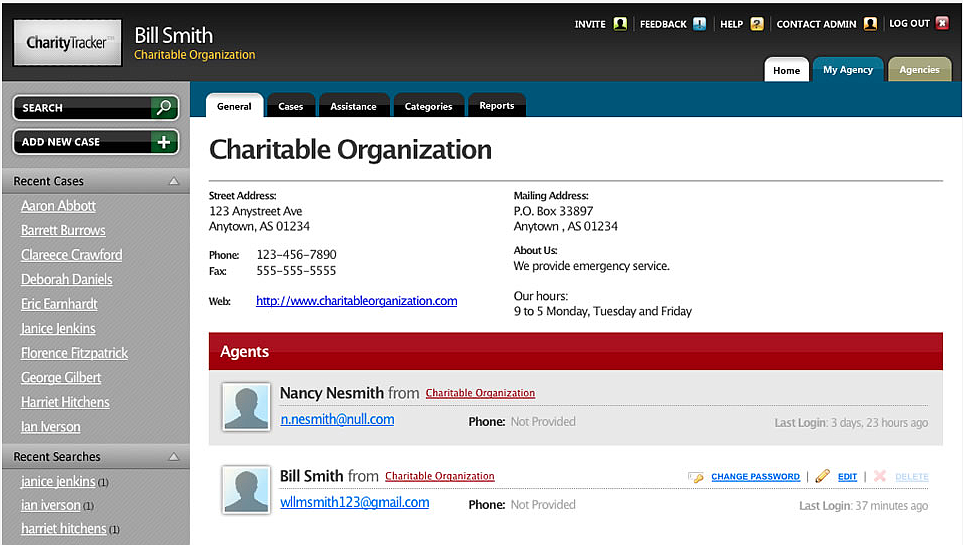 Charity Reimagined launched CharityTracker on March 1 with a focus on Kootenai County and plans to expand in the coming years. A sample page is pictured here.
Previous
Next
Effecting real, positive change in the community is as easy as jumping on a smartphone.
Using CharityTracker, area service providers are able to keep tabs on clients through a database that chronicles the support individuals and families have received so services aren't duplicated and people don't slip through the cracks.
"If you have an organization that's trying to help people in need, CharityTracker is for you, especially if you're a small organization and don't have the connections and the resources," Charity Reimagined board member and CharityTracker administrator Elaine Kingston said Thursday.
CharityTracker, by software company Simon Solutions, is a web application for shared case management to collect and report statistical data for resource development, strategic planning, measuring outcomes and more.
It tracks, measures and coordinates resources to help those living in poverty move from chronic dependency to prosperity.
Charity Reimagined — a North Idaho nonprofit dedicated to maximizing effectiveness of organizations that help those in need — launched the North Idaho and Spokane Charity Tracker Network on March 1 with a focus on Kootenai County. Charity Reimagined has paid for all license fees so it's free for North Idaho and Spokane organizations to use through 2022. The goal for 2023-2024 is to expand into Bonner, Shoshone, Boundary and Benewah counties and the Spokane region.
Kingston and Charity Reimagined founder Maggie Lyons said they were "hooked" when Kingston found the app through online research and they learned the story of Piedmont, S.C, which launched an initiative called "2,000 in 2,000 days" to help 2,000 people on the road to self-sufficiency.
"The case management piece of Tracker was a critical tool in measuring outcomes to know how they would achieve that 2,000," Lyons said. "As a community, using Tracker, they were able to bring in health care, housing, child care, literacy, education. They were able to incorporate those very necessary resources that are part of any real case management program."
It was found that more than 80% of all resources in that community were going to "safety net" needs, such as food banks, clothing drives, gas cards and food cards, rather than long-term solutions.
"This helped them shift to 80% development, 20% safety net," Lyons said. "The safety net is always necessary, and that's our battle cry — resources are always needed, it's how they're deployed. At some point, if we're not deploying them to help people develop, then we're really not doing what we're supposed to do."
That being said, Lyons said with the growth in the area, North Idaho organizations will always have customers.
"Our hope is that you don't have repeat customers," she said. "There will always be the need for crisis response, but when that is the only response, we are not helping people get on their feet. We're not helping people discover their own gifts and talents."
Already, 22 area service providers have jumped on the "Tracker Train" to begin building a network of care that will have big impacts on countless lives in the Inland Northwest.
"While it is a resource tracking software, it really is a collaboration and communication tool amongst all the service providers," Lyons said. "This is a game-changer for communities."
Love INC, a network of Kootenai County churches that uses a shared connection to serve people in need, has beta-tested CharityTracker for the past year.
"It's super-duper easy. You can understand it just by playing around with it," Love INC volunteer Pamela Mogen said. "It's all very apparent, on the surface, which is a big advantage over what we had."
She said CharityTracker provides "the whole picture" of the person requesting assistance.
"Sometimes, the person who contacts us may not be making any money, but there might be somebody in the household that actually is getting some money or getting some food stamps," Mogen said. "We want to capture all of that so we get an accurate picture of that person's situation.
"If we don't have as much of the truth as is possible to get, then no matter what we do, it won't really answer the problem," she continued. "We'll just be picking around the edges and not getting to the center. And of course, that's what we're about, getting to the center and transforming that life, not just giving them chips and vouchers to run around Coeur d'Alene and try to put a life together, because you know they can't do that."
With a user-friendly interface, CharityTracker keeps client information all in one place. Its five tabs — personal info, assistance, relationships, notes and alerts — allow users to see the records of when clients received assistance in the past.
CharityTracker is compliant with federal privacy laws. It uses the same secure technology used by financial institutions, so even the most sensitive information is protected.
As well as ratcheting up effectiveness of charitable giving, CharityTracker cuts way down on a priceless resource for volunteers: time. A bulletin feature that displays announcements on the first page brings attention to immediate needs, which are seen by all users in the network. For example, if a family needs a refrigerator and it's announced in a bulletin, all participating service providers see that need and can quickly respond.
"In the past, if, for instance, an organization needed moving help for a neighbor, they would have to, in their minds, say, 'Who could help me with that?'" Kingston said. "The bulletin, right up front, allows them to say, 'I need someone who can provide moving help to a client a week from Saturday, please call me at this number.' Press the button, and every member of CharityTracker gets that bulletin and a notice in their email that the bulletin was just put there."
Lyons said recently, North Idaho College Head Start made 600 resource bags for April, which is Child Abuse Prevention Month. A bulletin went out asking if more could be added to the bags.
"Within 24 hours, the (Salvation Army) Kroc (Center) responded with 600 family day passes to go in those resource bags," Lyons said. "That would never have happened, because North Idaho College Head Start wouldn't have known who to send it to to ask for all those things."
Charity Reimagined is working on securing funds to give users more time to adopt and familiarize themselves with the program. Without funding, it's about $30 a month or $360 a year.
"It's very affordable, even if it has to be paid first," Lyons said. "We believe that's affordable for almost every nonprofit."
As of March 14, the North Idaho and Spokane Charity Tracker Network reported that 1,742 people had been served.
"On April 6, it said, 'You have served 1,812 people,'" Kingston said. "So 70 people more in three weeks alone were entered into this database."
The database will only grow as more service providers join the network.
"If you don't want to join it, it's a shame. We think it's a great resource for you," Lyons said. "It makes it better if you did."
Kingston said for service organizations, CharityTracker can really stretch a budget.
"If you have a budget to do certain things for people and you now have a tool that's going to help you find the person that already has a grant to buy beds or already has a separate account set up to whatever you're needing, you don't have to spend your budget to do it," she said. "You found that person by putting a bulletin out on CharityTracker."
"We really tested this in the trenches," Mogen said. "We know it works."
Sign up at: www.charityreimagined.org/charity-tracker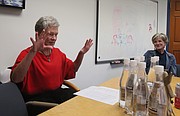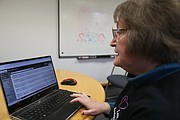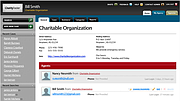 Recent Headlines
---