Equipping the leaders of tomorrow
by
LINDA COPPESS/Special to The Press
|
April 3, 2022 1:00 AM
Each month, the Coeur d'Alene Regional Chamber shines the spotlight on a different theme, or insider advantage of being one of our members. Each topic provides an important opportunity for us to come together to help tackle some of the challenges we are currently facing as a community. In March, we've been focusing on leadership, and we are transitioning to education for April. Both topics work together to positively impact the future of our workforce.
Through our Leadership Class, a multitude of community events featuring local leaders, and raising record-high scholarship funds, our members are making significant efforts to help support and equip the leaders of tomorrow. As a result, our community becomes the benefactor of this most remunerative "return on investment" — a group of well-cultivated leaders who are ready to grow alongside our beautiful region.
Leadership Through Legislation
Kootenai County is undoubtedly one of the fastest-growing counties in our area. Such rapid growth impacts more than just infrastructure. Our leaders know that traffic, roads, water, sewer, broadband, affordable housing, and even education all need our attention and support throughout this growth. The CDA Regional Chamber is proud to give them a platform to share their voice.
On Tuesday, April 5, our chamber will host county leaders at our annual Commissioners Breakfast, to be held at the Best Western Plus Coeur d'Alene Inn. Here, Kootenai County Commissioners Chris Fillios, Leslie Duncan, and Bill Brooks will share their insights and plans for our community. This breakfast event is open to the public and tickets are $35 for chamber members and $45 for non-members. Registration closes April 1. It's a fantastic opportunity to get a pulse on the community directly from our leaders.
Leaders For Education
The growth in our community is adding to the stresses that are already impacting our education system. Our schools and educators — at the public, private, homeschool, and post-secondary levels — are all pouring into students to help equip the leaders and workforce of tomorrow and they need our support. That's why the chamber has committed so fervently to support them in our region. We are PRO-EDUCATION!
Although our region is not immune to the struggles that school systems often face, we're part of a community that is dedicated to the cause. Our upcoming Top Scholars Breakfast is a perfect example of this. Thanks to the generous matching offer from the Coeur d'Alene Tribe, 42 $1,000 scholarships have already been donated and will be awarded to high school seniors for use towards higher education!
These scholarships will be awarded at 7 a.m., on Tuesday, April 12, at The Coeur d'Alene Resort. We invite you to join us as we celebrate and recognize the leaders of tomorrow. If you'd like to donate a $1,000 scholarship to be matched, or you know someone who would like to apply for a scholarship, please contact Brenda@cdachamber.com. There are still a limited number of scholarships available! For more information, you can also visit our website at cdachamber.com/events.
• • •
Linda Coppess is president and CEO of the Coeur d'Alene Regional Chamber. She's a Coeur d'Alene native.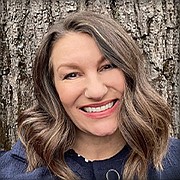 Recent Headlines
---