Mask debate dropped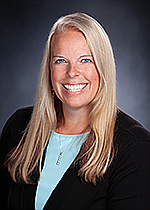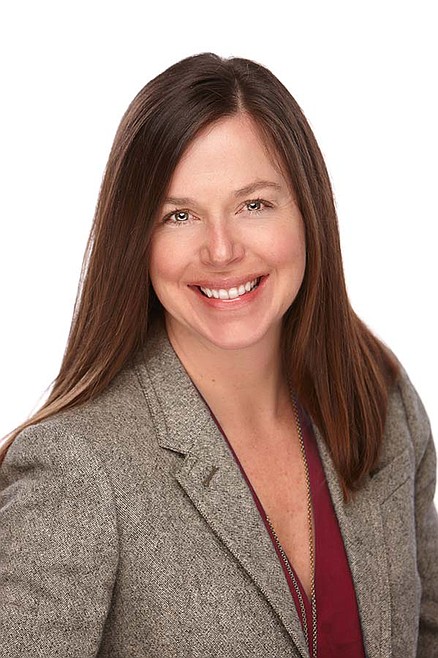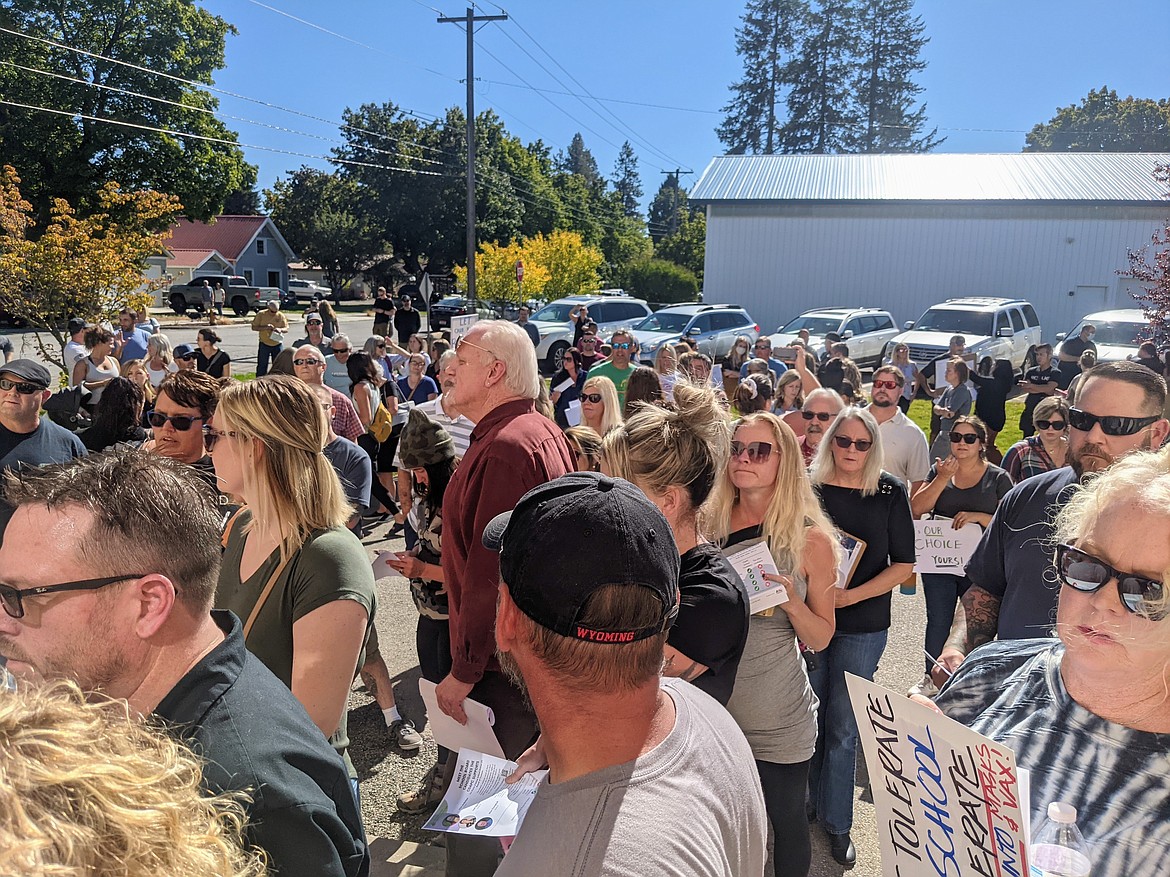 A crowd of around 200 protesters chanted, waved signs, and shouted at police at the special meeting of the Coeur d'Alene School District Board of Trustees to discuss the mask mandate on Friday at the Midtown Center Meeting Room in Coeur d'Alene. The meeting was cancelled and will not be rescheduled. CHANCE WATSON/Press
Previous
Next
by
HANNAH NEFF/Staff Writer
|
September 29, 2021 1:09 AM
After the chaos that canceled a special meeting to discuss a mask mandate Friday, the Coeur d'Alene School District board of trustees have removed masks from the agenda for its next meeting.
The board also announced Tuesday it is switching to an online platform.
Board chair Jennifer Brumley said it will not reschedule a meeting to discuss masks.
"The safety of the public attending the meeting, administrative staff, trustees and law enforcement were all at issue in my mind, and I did not want to see anyone get hurt," Brumley said in an email to district staff and parents. "The situation created a very real chance someone could get hurt."
On Friday, a group of around 200 people showed up at the Midtown Center Meeting Room in Coeur d'Alene to protest at the special meeting to discuss a mask mandate.
The group shouted at Coeur d'Alene Police Department officers, chanted, held signs and reportedly threatened at least one masked woman.
Brumley said there was an attempt to tell people outside that not all could fit in the 72-person-capacity building. She said she heard through law enforcement there was talk of breaking down the door if capacity limits were enforced.
With that information, Brumley said she canceled the meeting after it was relayed to her that officers on scene were not prepared to handle that type of situation.
"I was tearful and truly saddened," Brumley said. "I was concerned for my safety, after the fact, in light of the anger over cancelling the meeting."
No decision on a mask mandate was made, nor will it be on the agenda for Monday's meeting.
Brumley said she decided to move the board meetings to Zoom because of emails stating they should anticipate at least 100 attendees in the future.
Law enforcement advised there is no safe venue, Brumley said.
As the Zoom format does not provide for public comment, email can be sent to trustees@cdaschools.org.
"We do read these and we do consider them," Brumley said in an email. "Frankly, there is more chance to get your concern or comment addressed via email."
Trustee Lisa May said Tuesday it's important to find a new location for an in-person meeting that allows for public comment, as she's heard from hundreds of constituents representing both sides of the issue, all asking for the board to respond to them, especially on the topic of masks.
"I feel confident that in the future we can find a solution to safely meet," May said. "Moving forward, it must be a priority for the board to find a location to safely meet and allow community members to be heard in a respectful and civil manner."
The 5 p.m. Monday meeting can be viewed at: www.youtube.com/cdaschools271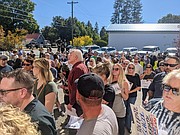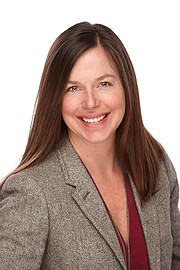 Recent Headlines
---