Perseverance pays for top Cd'A Realtor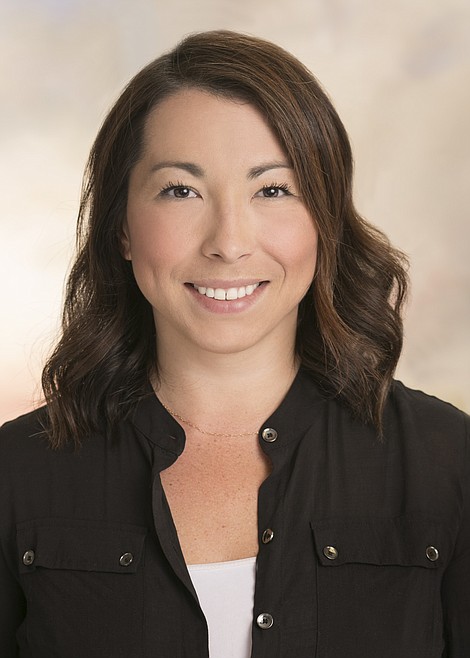 by
BILL BULEY
Staff Writer
|
September 27, 2021 1:09 AM
Lindsay Allen has been a licensed real estate agent for seven years. And during those seven years, especially early on, there have been moments she thought about quitting. Find a new career. Change course. Get out.
But each time, she talked herself out of it.
She's glad she did.
"Good things happen. It makes you proud of what you do," she said. "And it's fun to see the excitement."
Still, real estate is not for the faint of heart, Allen said.
"It takes thick skin. It takes a lot of hard work. It takes kind of stepping outside of your ego and not taking things personally," Allen said. "It takes some persistence, because especially in the beginning, it's kind of a roller coaster."
The ups and downs have smoothed out for Allen, as indicated by her recent selection as the Coeur d'Alene Association Realtor of the Year.
She said there were many qualified candidates and while she wasn't expecting it, she was pleased to receive the honor.
"It means a lot. It is definitely nice," Allen said. "I don't do this for the recognition. But when you work really hard, and you put a lot into your community in your industry, it is nice when your peers recognize that and it kind of validates that you're on the right track."
Allen, born and raised in Idaho, is with Northwest Realty Group. Before that, she spent about four years working for Copper Basin Construction, and also previously worked as an assistant to Realtor Chad Oakland, who is co-owner of Northwest Realty Group.
"I ended up really, really falling in love with it," she said. "So I kind of progressed and then I thought, 'You know, at one point, I need to just do this myself — kind of jump in and take that risk.'"
She did.
Since, she has been involved in about 100 real estate transactions. It takes time to build a real estate career and establish yourself, Allen said.
"I'm doing it organically," she said. "I also want a manageable amount of clients because they require your time and attention and if I'm spread too thin, I can't service people and give them the attention they need."
The University of Idaho graduate said real estate is not all marketing and sales. Industry issues she keeps up on include affordable housing, City Council decisions, zoning, development and legislative matters.
She said she does well in a competitive field, in part because she's a "systems person and a pattern person."
"I think what I'm good at is taking complex-like cerebral issues and saying, 'OK, here are options ABC.' And when you can take that you can help keep people kind of emotionally in check through a big, oftentimes stressful transaction."
Another part of her job she loves is giving people what they need to know to make good decisions.
"I really like to give people information and options and educate them about the process so that they can empower themselves to make those decisions," she said. "And then they own that success. When we get to the finish line they're like, 'I made those decisions. I know how to buy a house. I know how to sell a house.' We all work collaboratively."
Allen expects the local housing market to remain strong with low-interest rates, growing inventory and a continued influx of new arrivals. Homes will continue to appreciate in value, but not at the rate of around 30% they have in the past year.
"I think we're going to see more like 15%, which is still amazing, because like a normal market would be 4 or 5%," she said. "So that's still great to be a seller. But it's more manageable inflation for consumers."
The cooldown in the market has opened more opportunities for buyers, Allen said. There have been a number of price reductions of late and fewer cash offers.
"So you become more competitive as a buyer right now," she said.
To relax, Allen likes to bike, get outside, just explore her home state of Idaho. She's also an avid reader and researcher, educating herself about real estate, business, health and community.
"I want to go laugh and be around people and have fun because that's my best stress relief," she said.
In the coming years, Kootenai County will have to balance growth without losing its sense of community and maintaining quality of life, Allen said. More homes will have to be built to meet demand and keep prices from climbing too high, too fast like they did in the past year.
"We just have to learn to live a bit more peacefully together and make it work for everyone, find the happy middle," she said. "We've got to find a balance."
Recent Headlines
---