Earl Mills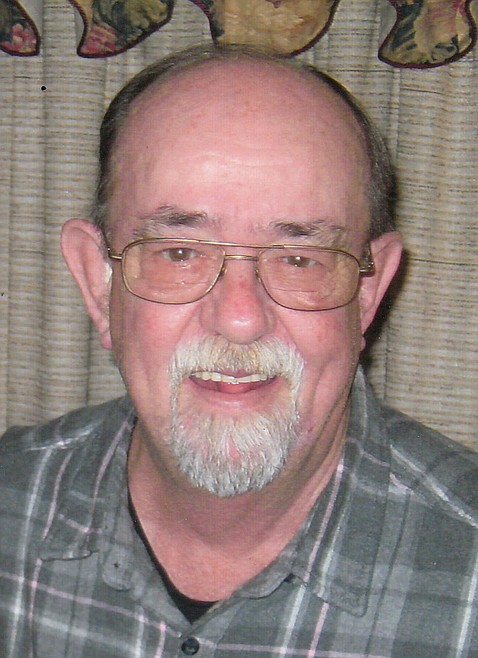 |
September 25, 2021 1:00 AM
Earl Lawrence Mills went home to be with Jesus on Sept. 10, 2021, at the Schneidmiller House. His wife and children were by his side when he passed. Earl was born June 22, 1949, to Albert W. Mills and Rose M. Mills in Pittsburgh, Pa. He joined sister Joyce and after him came brothers Albert Jr., John, Richard and Russell. He enjoyed playing ball in the neighborhood and fishing, especially with Al and his uncle George.
After graduating from Allegheny High School in 1967, he joined the United States Air Force. During his time of service, he was stationed at Eielson Air Force Base near Fairbanks, Alaska. He became friends with another soldier, Dennis Koontz, who was from Idaho. Through him, he started writing letters to a high school girl from Coeur d' Alene, Vicki Grow. After writing letters for 11 months, he was invited to come to the Grow's family home for Christmas in 1969. After being there a few days, he and Vicki became engaged. Proceeding the engagement, Vicki graduated from high school in May of 1971 and Earl finished his tour of service in June of 1971. Oct. 15, 1971, Earl and Vicki were joined in marriage. Earl took pleasure in telling people that he found Vicki roaming a potato field and he swooped in and rescued her.
Earl and Vicki welcomed their firstborn, Michael Albert, in 1974. Following Michael came Earl Lawrence Jr. in 1977 and Jamie Marie in 1978. As a complete family, they all enjoyed camping, fishing and spending time with their extended family. Earl was a cabinet maker and worked for DJ Cabinets, Custom Furniture & Cabinets and retired from Huntwood Industries. Following his retirement, he and his friend Dave Smith played cribbage twice a week for 13 years. Over that time, they had played over 20,000 games! Earl was known as The Cribbage Master and everyone else was the Grasshopper.
Earl was loved deeply by his wife of 50 years, his three children and his seven grandchildren. He will always be remembered as a great father, papa, husband and beloved friend. Most importantly, he will be remembered as a man who loved God and His word and was unwavering in his faith in Jesus Christ. Earl was a true vessel showing the world of the goodness, kindness and love for others as the good Lord shined through him.
Preceded in death by his parents Albert and Rose and his brothers Albert Jr., John and Rick. Earl will always be lovingly remembered by his wife Vicki; sons, Mike (and Kimberly) Mills and grandchildren Heather and Ryan of Ft. Collins, Colo.; Earl Jr. (and Seretta) Mills and grandsons Tyler and Earl III aka Trey of Guthrie, Okla.; daughter, Jamie (and Stephen) Monzo and granddaughters Miranda, Katelyn and Avianna of Meridian, Idaho; brother, Russ Mills of Pittsburgh, Pa.; and sister Joyce Hoerter of Mastic, N.Y.; numerous sisters-in-law, brothers-in-law, nieces, nephews and other family. Also, his best friends Dave and Dennis and his breakfast brothers, Tim, Mike, Craig, Bill, William and Tony. You are dearly loved and missed. Until we meet again!
Memorial service for Earl will be at 2 p.m. Tuesday, Oct. 12, at Calvary Chapel Lighthouse at 650 W. Lancaster Road, Hayden, Idaho. Interment will be later at Washington Veterans Cemetery. Arrangements provided by Yates Funeral Home. Online registry and condolences may be found at www.yatesfuneralhomes.com.
---