CDA school board meeting disrupted, then canceled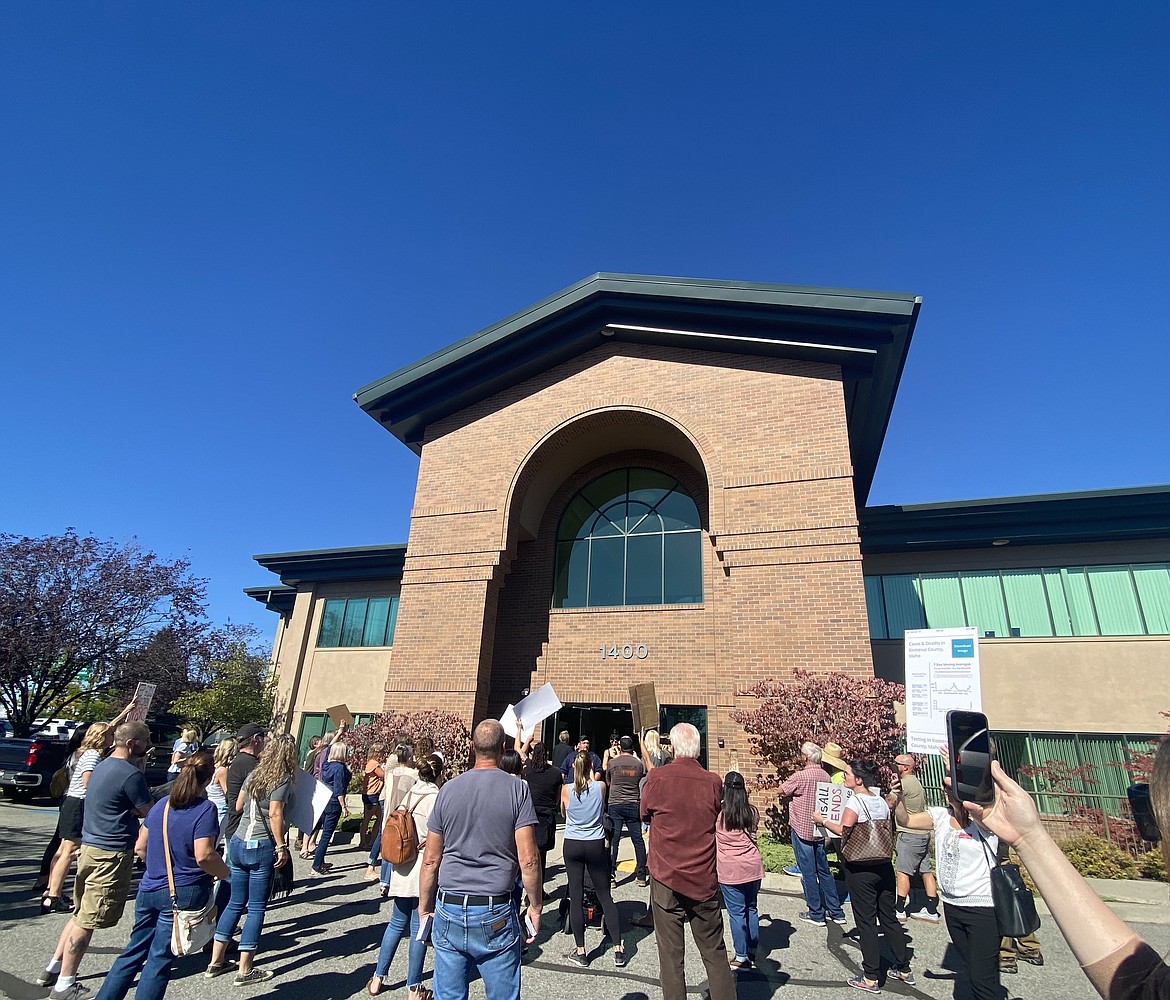 A horde of upset parents and residents flocked the Coeur d'Alene School District office after trustees cancelled a meeting on COVID-19 policies. (MADISON HARDY/Press)
|
September 24, 2021 1:42 PM
A scheduled meeting at 1 p.m. today in which the Coeur d'Alene School Board was to consider a temporary mask mandate was called off at the last minute.
According to district officials and Press staff on the scene, an angry mob was shouting at police and banging on doors at the district Midtown center.
The mob, estimated at up to 200 people, then reportedly moved to the district's administrative center on Northwest Boulevard. As of 1:45 p.m., the district office was placed on lockdown for safety precautions.
This story will be updated.
Recent Headlines
---