The endorsement game
by
ELLI GOLDMAN HILBERT
Staff Writer
|
September 22, 2021 1:09 AM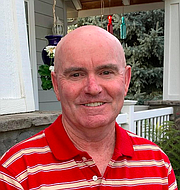 COEUR d'ALENE — The Kootenai County GOP has been working hard to winnow the local election field by encouraging some Republican candidates to drop out.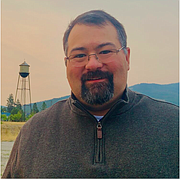 "While it is suggested that candidates who do not receive the committee's recommendation withdraw, they are in no way pressured or coerced," Kootenai County Republican Central Committee chairman Brent Regan said Tuesday in an email to The Press.
Neil Uhrig, a police detective and candidate for Post Falls School Board, didn't receive a KCRCC endorsement. What he did receive was an email from KCRCC vice chair Rob Barrans requesting that he drop out.
The email states that the KCRCC wants "one conservative on the ballot."
Uhrig served five years as a school resource officer for Post Falls High School and has supported the Republican Party since 2001.
In college, he said, he served as chairman for the state and western U.S. College Republicans. In 2004 he worked on the Bush campaign as a field representative on campuses. And in 2006 he worked for the Washington state Republican Party with the Victory Program supporting voter drives.
"I have some unique perspectives for the position," Uhrig told The Press. "And my children attend schools in this district."
Uhrig is continuing his campaign and said he is "not running for party politics."
"An endorsement would've been nice, but it's a nonpartisan position," he added.
Uhrig's opponent, Guy McAninch, received the KCRCC endorsement.
Candidate Ed DePriest is running for Hayden City Council seat 2. DePriest said he was invited to be vetted by the committee. The initial meeting was a 15-minute interview with six people from the diversity subcommittee, he said.
During the meeting, DePriest was told that if he was endorsed he should expect to submit to candidate training courses. If he wasn't endorsed, he should expect to drop out, he said.
Two weeks later during a meet and greet that was closed to the public, DePriest was to be interviewed by members of the KCRCC. Only a handful of people approached him and "no one asked any substantive questions," he said. Regan made "no attempt to speak to me," he said.
DePriest has been active in local politics and said he "went through the process because I am a conservative." He has been outspoken in his work to control local growth. "Growth is the biggest topic in this election," he said.
Following the meeting, DePriest received a phone call from a KCRCC member who shared information about the committee's reaction to him.
"Only two or three people spoke to me. How could they have anything valid to rate me on?" he said.
DePriest said he is not withdrawing.
"I believe I am the best person for the city of Hayden and the people of Hayden," he said. "It doesn't matter if I have their approval."
Incumbent Dalton Gardens council member Ray Craft didn't get an invite to the vetting party. As a moderate conservative, he believes there is an "extreme right and an extreme left" which has caused "so much dissension" in local politics.
Craft withdrew his name from the election because he said the "stress of these situations is too much."
Incumbent Dave Paul also withdrew his bid for re-election to the Post Falls School Board. Paul tried to get a questionnaire from the KCRCC to participate in the vetting process but they didn't allow him to participate, he said.
"I received no phone call or email in response from the KCRCC," he told The Press.
Paul has served as a school board trustee for the past 20 years. He said a KCRCC endorsement would have had "no impact on my decision to run."
He ran because he wanted to make sure the district wasn't left without a good candidate, he said. Ultimately he chose to withdraw for personal reasons and endorsed Uhrig.
Regan defended the process. He wrote that "it is not uncommon for two strong candidates to have a third, weaker opponent.
"Frequently the better candidates split the vote and the worst candidate wins the election," he wrote.
Uhrig had another view.
"How KCRCC is handling this is unfair," he said. "The way they are doing things isn't right."
Recent Headlines
---