Trustee: Firing president could backfire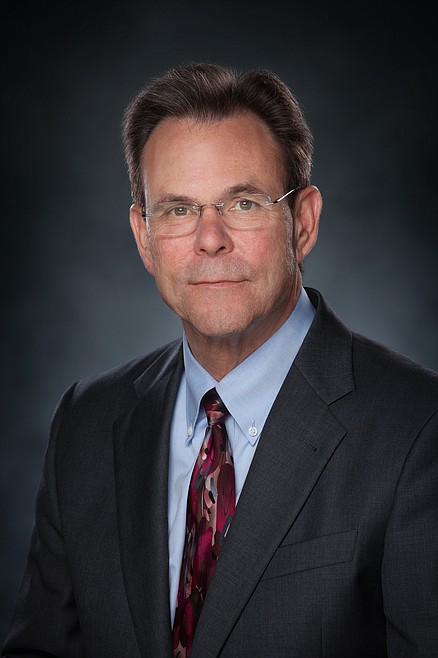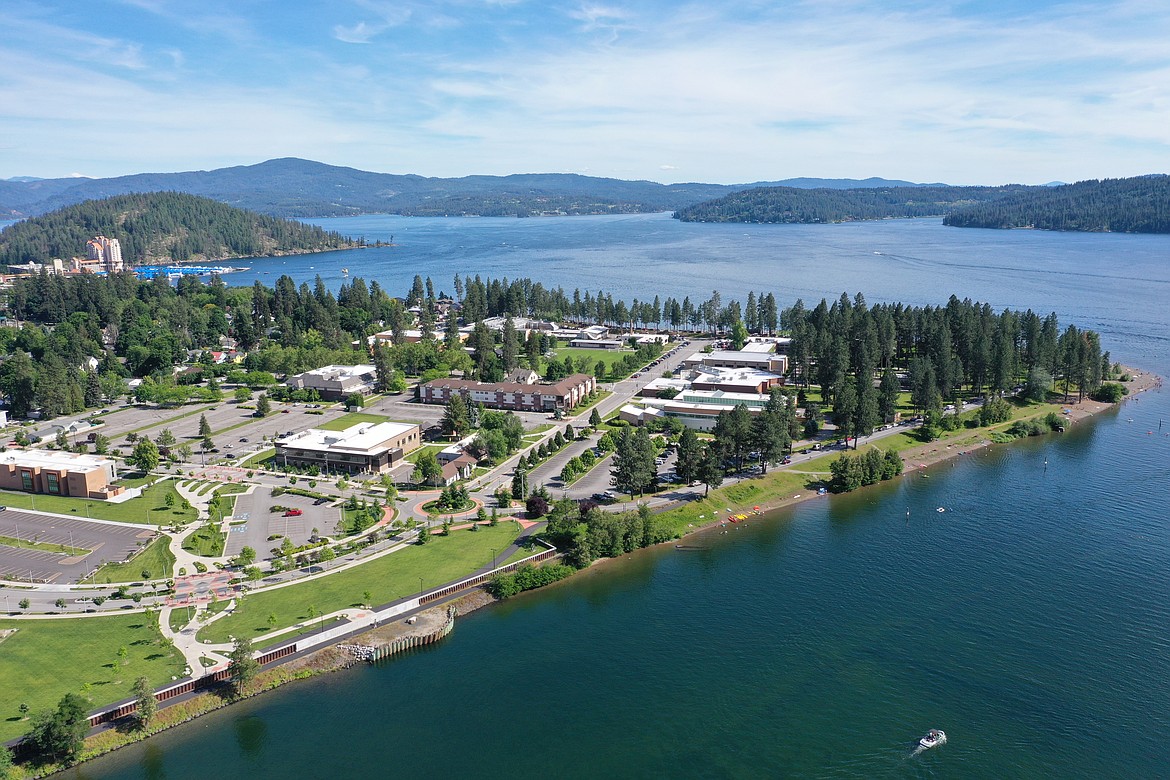 According to emails acquired through public information requests and direct contact, North Idaho College Board of Trustee members could face personal financial risk if they terminate President Rick MacLennan's contract without legitimate cause. Action on the contract renewal is tabled until Wednesday. NORTH IDAHO COLLEGE PHOTO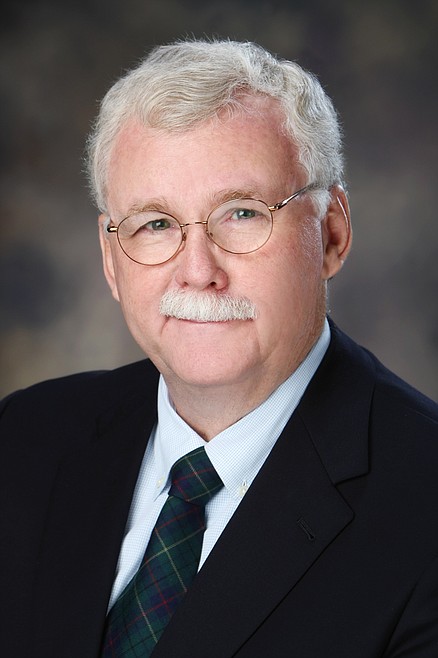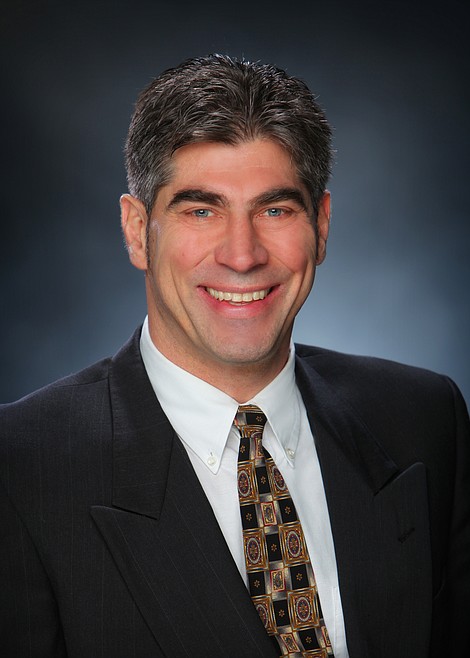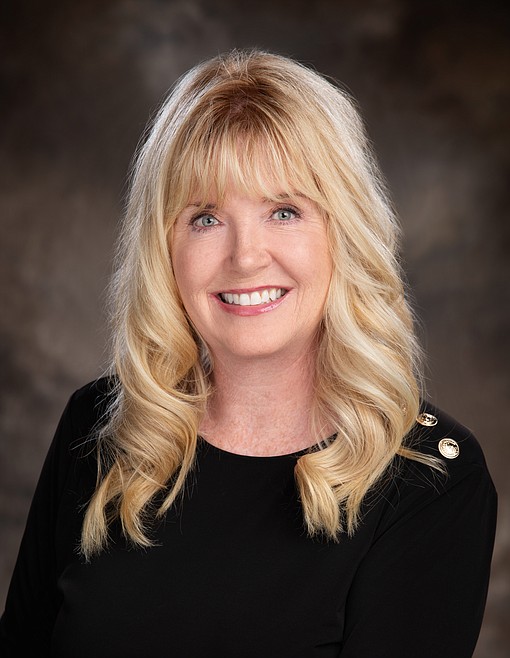 Previous
Next
by
HANNAH NEFF/Press
|
September 18, 2021 1:09 AM
COEUR d'ALENE — Email between North Idaho College trustees might explain why President Rick MacLennan was not fired, as expected, last month.
According to email acquired through public information requests and direct contact, board members might face personal financial risk should they terminate the college's president without legitimate cause.
Trustee Christie Wood said she believed Board Chair Todd Banducci's "reckless" actions regarding MacLennan's contract could have consequences not just for the college, but to the board members, as well.
"I have felt for quite some time that Trustee Banducci's actions have put the college at risk for litigation," Wood wrote in an email to The Press on Tuesday. "Trustees can be personally sued as well."
Action on renewal of MacLennan's contract has been on the meeting agenda since Aug. 4, tabled in that meeting as well as on Aug. 26 and Aug. 31.
The matter is tabled again until Wednesday, the next board meeting, at the earliest.
In an Aug. 27 email to the board, Wood wrote that she believed Banducci, the board chair, intended to take action to remove MacLennan.
Wood requested the board meet with the college's insurance carrier, Idaho Counties Risk Management Program - ICRMP - for consultation before taking any board action.
In an Aug. 30 email to Banducci and the board, Wood wrote that ICRMP attorneys said Banducci personally rejected the organization's offer to advise the board on the president's contract.
"Through your reckless actions board members could very likely face personal financial risk as well as asset risk to the institution," Wood wrote in the same email. "It's outrageous you reject legal advice (on behalf of the board!) of our insurance carrier and our own college attorney."
In a second email on Aug. 30, Wood said Banducci refused ICRMP's offer to meet with the board to discuss the president's contract - which Banducci refuted.
"You are incorrect in your assertion/fact," Banducci responded in an email.
Scott Olbham, claims manager at ICRMP, told The Press it's possible that board members might be personally financially responsible when ICRMP has paid out.
"There could be instances," Olbham said. "ICRMP does not insure for every eventuality."
Olbham said every case is compared individually against the policy and the coverage determination is made based on the allegations made in that individual lawsuit.
"If there is a wrongful discharge, and President McLennan is successful, then ICRIMP would have to pay the judgment under most circumstances," Trustee Ken Howard said. "There are a few circumstances where the trustees themselves may have to pay, but most of the circumstances are where ICRIMP would have to pay."
Other consequences exist for a possible MacLennan lawsuit against NIC for wrongful termination, according to Wood.
"Our insurance provider has a long standing request to discuss any possible risks for litigation with them before negative action is taken," Wood wrote in an email to the board on Aug. 27. "If we act with reckless disregard that causes a financial burden to ICRMP they will likely drop our coverage."
Howard said he is also concerned about possible consequences with ICRMP should they have to pay out.
"I am not in favor of dismissing the president," Howard said. "I don't see any basis for doing it."
Howard said he thinks dismissing MacLennan would be a bad move as he has done a good job running the college and finding a new president would be a challenge.
"It just makes no sense to me but we'll have to see what happens with the other three (trustees)," Howard said.
NIC faculty and staff members passed a joint resolution in support of MacLennan on Aug. 26, calling him "a champion of education opportunity and an ambassador for entrepreneurship in North Idaho."
The resolution called on the board to renew the president's contract.
According to the employment contract with MacLennan, if a majority of the board elects to terminate the president without cause, NIC agrees to pay the president 12 months of salary and benefits or the remainder of the term of the contract, whichever is less. MacLennan's contract has about a year and a half remaining.
His annual base salary is $218,325.
The contract also spells out what would constitute dismissal for cause.
According to section 9.4, "the Agreement may be terminated for cause, if a majority of the Board in its sole discretion, determines that: (1) the President has significantly failed or refused to act in accordance with a material provision of this Agreement or any directive or order of the Board; (2) the President has exhibited gross misconduct or dishonesty in regard to his employment; (3) the President is (or has been) convicted of a crime involving dishonesty, breach of trust, or physical or emotional harm to any person; (4) the President is unable to perform the essential functions of the position; or (5) the President has acted in bad faith to the detriment of NIC."
In an Aug. 30 email to Banducci and the board, Wood said she was told directly from ICRMP that the only thing problematic for the board are the actions of the chair.
The Press attempted six times over four days to reach Banducci for comment. He did not respond. Trustees Greg McKenzie and Michael Barnes also did not respond for comment.
Recent Headlines
---