Brace for local kids being hospitalized, doctor warns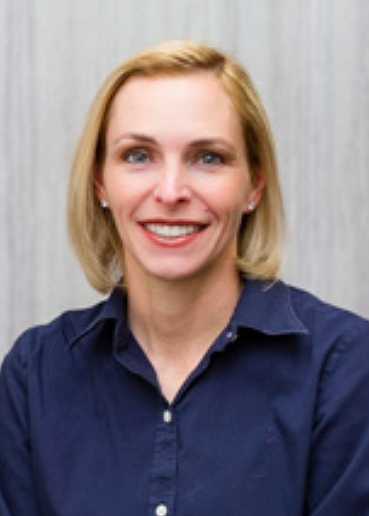 Dr. Vanessa Carroll speaks on the current state of the COVID virus in Kootenai County and the precautions needed to protect our children.
Photo courtesy of Dr. Vanessa Carroll and Kootenai Health
by
ELLI GOLDMAN HILBERT
Staff Writer
|
September 15, 2021 1:08 AM
COEUR d'ALENE — Dr. Vanessa Carroll of Kootenai Health Pediatrics wants to unmask a vicious rumor.
In her address to the Coeur d'Alene Rotary Club on Friday, Carroll said children and masks do, in fact, go together.
"Masking is still our best defense against COVID," she said. "And the vaccine for those who are eligible is essential."
As of Sept. 2, more than 5 million children in the United States had tested positive for COVID, Carroll said.
As of July, there has been a 500% increase in hospitalizations for children diagnosed with COVID. With the new Delta variant, children are twice as likely to require hospitalization compared to previous variants, Carroll said.
"We have seen a massive up-tick in admissions in the month of August," Carroll said. "But these numbers can be decreased with significant precautions."
With schools open again and no mask mandates in place, Carroll and her colleagues are preparing "a robust plan to handle the upcoming surge" in cases.
"The Delta variant's high transmissibility, when coupled with our kids' low vaccination rates, means our kids are at risk," she said.
The Delta variant is even more contagious than COVID-19, Carroll said. A carrier can pass the variant on to eight or nine people, while a standard rate of contagion for those with the original virus is one or two others, Carroll said.
In Idaho, vaccination rates are extremely low. According to data provided by the Panhandle Health District, 12% of children ages 12-15 have received the vaccine, along with 19% of those 16-17, she said.
Carroll said the American Academy of Pediatrics expects about 2% of all children diagnosed with COVID to require hospitalization.
Breaking down the local impact, Carroll said there are 11,000 students in the Coeur d'Alene School District alone. Taking an average vaccination rate and applying it to the district's students, about 10,000 Coeur d'Alene students are unvaccinated.
Carroll said they can anticipate that with delta they will see about 60 children requiring pediatric intensive-care treatment.
Pediatric ICU isn't equipped to handle that number. Kootenai Health has no PICU beds. Sacred Heart Hospital in Spokane has 19, St. Lukes in Boise has 13 and the Oregon Health and Science University in Portland has 20.
"If these numbers play out, we won't even have enough beds for one local school district," Carroll said.
Carroll reiterated the fact that children do best with in-person learning. Assessments show local K-12 students tested five months behind in math and four months behind in reading following the 2020-21 school year, she said.
"Children need to be in school with an aggressive plan to handle COVID in the future," Carroll said.
But precautions including masking, social distancing, environmental hygiene and vaccines for those old enough need to be the norm, she said.
---