Golf Island facility to open in Riverstone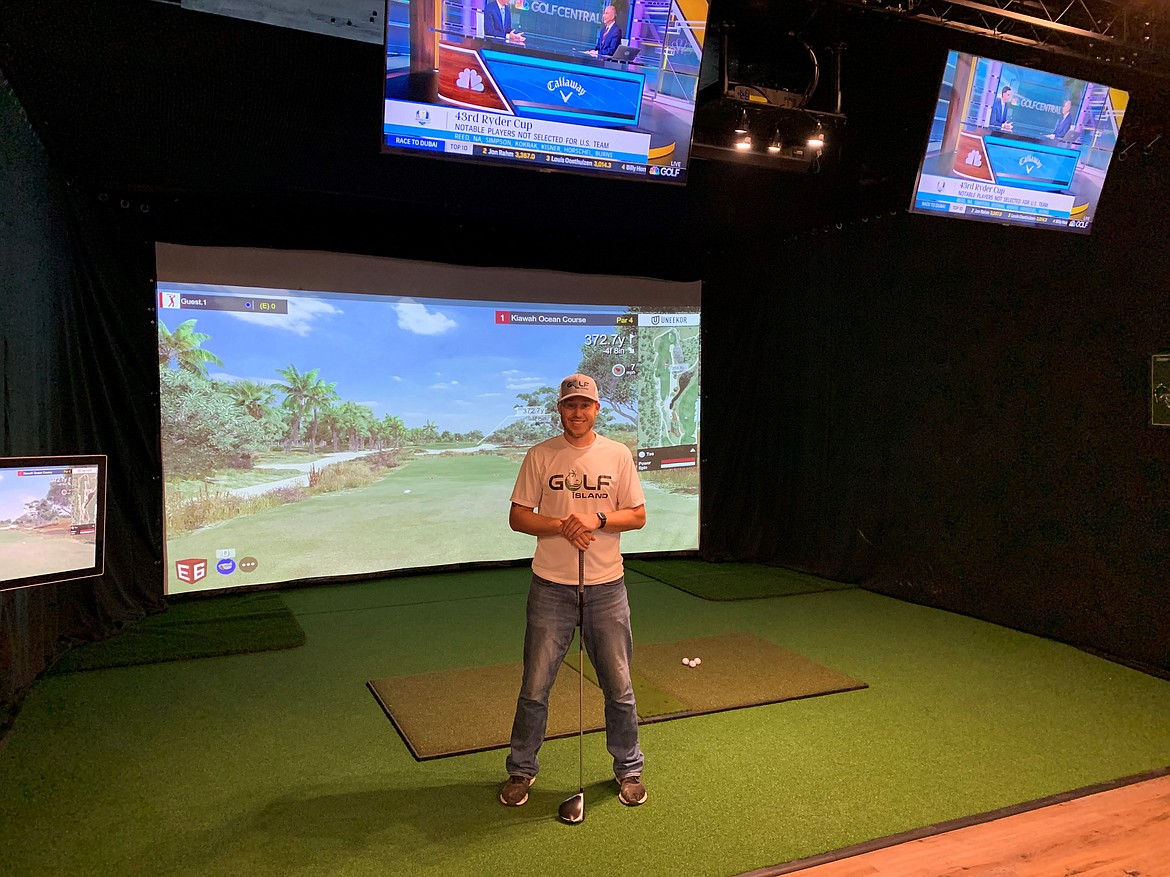 Courtesy photo Co-owner Taylor Vold stands in a simulator bay at Golf Island, opening soon at 2410 N. Old Mill Loop (north of Azteca restaurant) in Riverstone.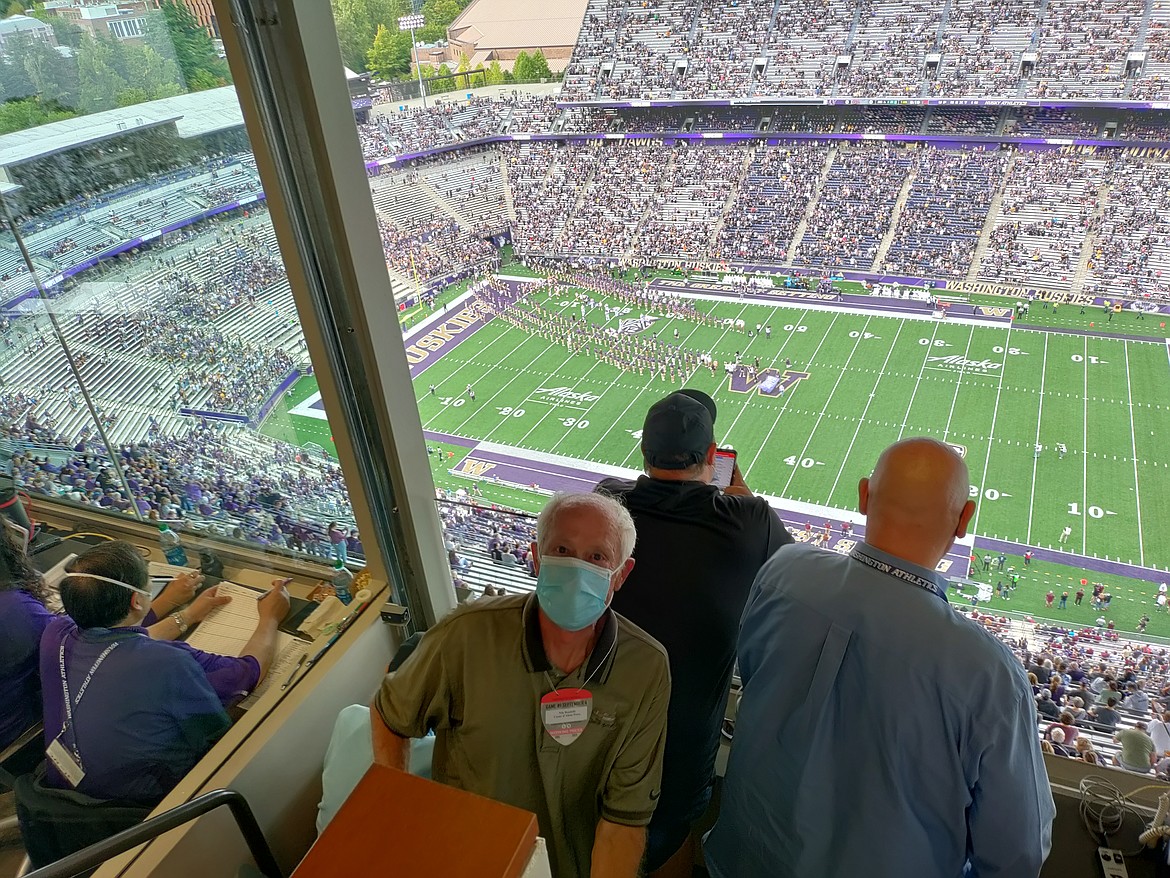 Courtesy photo Nils Rosdahl enjoys the Montana-Washington college football game last weekend from the press box of Husky Stadium in Seattle.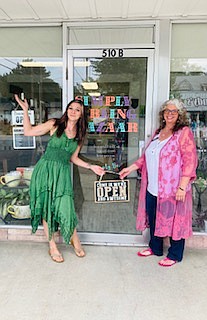 Courtesy photo Shayla Hall and Karyn Sullivan are owners of Simply Being Bazaar, which has opened at 510 N. Fourth St. in Coeur d'Alene.
Previous
Next
by
NILS ROSDAHL/Business Bits
|
September 12, 2021 1:07 AM
With five large simulator bays, Golf Island is opening soon at 2410 N. Old Mill Loop (north of Azteca restaurant) in Riverstone.
The curved projector screens are 18X10 and will be open 10 a.m. to 10 p.m. daily with owners Taylor Vold and Thomas Tedder. Foods and beverages are available with gourmet pizza, hot dogs, sport drinks, beers and wines.
Phone 208-591-6693. Check www.www.golfisland.com.
Simply Being Bazaar
opens on 4th Street
With a large variety of items, things to eat, teas and coffees, Simply Being Bazaar has opened at 510 N. Fourth St.
A little bit hippie, metaphysical and fun to browse, items are often locally crafted, organism natural and include jewelry, gift baskets, plants, oils, pottery, books and cards with some for physical and spiritual personal protection.
Owners Karyn Sullivan and Shayla Hall have open hours 10 a.m. to 6 p.m. Monday through Saturday. Phone 208-771-7221. The grand opening will be Oct. 1.
Kaffee Meister opens
soon in Hayden
With many coffees, teas, pastries, sandwiches and soups, Kaffee Meister Coffee Shop & Roastery will open soon at 9212 N. Government Way in Hayden.
With a variety of seating options for 90 inside and on a patio, the large place has a fireplace and options for online ordering, to-go and curbside pickup.
Now open by appointment with owners Mike and Leslie Emmons, hours will be 7 a.m. to 2 p.m. daily (with more anticipated). Phone 208-329-8325. Check www.kaffeemeister.com.
A football game
where I couldn't lose
Last Saturday I had a unique experience in which I went to a college football game where I couldn't lose. The University of Washington hosted the University of Montana, and I have degrees from both schools.
I arranged to sit in the eighth-story press box with media people from throughout the Northwest. I was going to wear a Grizzly shirt and a Husky hat, but instead I wore a "Coeur d'Alene" shirt to be literally middle of the road.
The 101-year-old stadium holds about 70,000 people and was at least half full despite the Covid scare. Many came from Montana to watch UM upset UW 13-7. I managed to not visibly or audibly root for either team.
Now the Tidbits
Consign Furniture has a "coming soon" sign southwest of the Highway 95-Lancaster Road intersection.
Renew Aesthetics & IV Hydration Bar will be at 515 Fourth St.
A Board & Brush place will be in Prairie Shopping Center.
Liveable Me will be at 9437 Government Way in Hayden.
Black Lodge Brewing will open soon on Third Street downtown.
Dueling Irons restaurant sold in Post Falls.
The Rebel Junk Shoppe at 2424 N. Fourth St. will expand to a street-side location.
Bruchi's quick service restaurant is planned for a new building north of the corner of Highway 41 and Mullan Avenue.
The new Dairy Queen at 513 W. Hayden Ave. (just west of Highway 95) will open in November.
The former Ugly Fish restaurant building will evidently be a realty building in Riverstone.
Watch for construction of Vantage Point Brewery across from Michael D's Eatery off CdA Lake Drive.
A cafe will be in the One Lakeside building downtown.
Pedego Electric Bikes is coming into Riverstone.
Lottie will be a children's shop in Suite 105 (off Boise Ave.) at 849 N. Fourth St.
A Sweet Lou's restaurant and a Grease Monkey auto place will be at the Crossings in Athol.
Watch for Rivers Edge Apartments to be built at 3528 W. Seltice Way.
Gathered Restaurant is new on Spokane Street in Post Falls.
Stogie's Cigar & Pipe Lounge is coming to Post Falls.
A Cuppa Columbian Caffe will be at 3270 W. Prairie Ave.
Several steel storage buildings will be built at 3758 W. Hanley Ave. (off Atlas Road) for Hern Ironworks.
New places coming to Silver Lake Mall include Pollen & Petal, Love Local, All Fired Up, Crime Scene Entertainment and American Heritage.
Killer Burger will be where Junior's BBQ previously was in 85 W. Prairie Shopping Center.
A Sarah Hamilton Face place will be at 2120 Northwest Blvd.
Watch for something coming into the ShopKo building...possibly Sportsman's & Ski Haus.
A new commercial and residential building will be built at Government Way and Davidson Ave.
Watch for major changes with the Burger Bunker and Bunker Bar off Spokane Street in Post Falls.
A new building for Linden Coffee Co. is under construction at 1502 N. Third.
A new gas station-convenience store will be in the northeast corner of Atlas at Seltice.
Truck manufacturing company Kenworth plans a large building for 4374 W. Expo Parkway west of Post Falls.
A large storage complex and new corporate office for Steel Structures of America is being built off Highway 41.
The Den will be a new tavern at 761 N. Idaho St. in Post Falls.
My Nails & Spa will be off Canfield Ave.
The CdA Corner Store is adding a kitchen and tables downtown.
Takara restaurant will be downtown.
Schmidty's Burgers will be at 1524 E. Sherman.
A 120-room boutique hotel will be where the Outback Steakhouse was off Northwest Boulevard and I-90.
Coeur d'Alene Nissan will have a major addition to its building off Highway 95.
Watch for a new building at 128 W. Neider (across from Safeway).
Mountain Goat Lounge is under construction connected to the Moose Lounge downtown.
The Lake Coeur d'Alene Inn is under construction on CdA Lake Drive between Mullan Ave. and Michael D's Eatery.
Yesterday was the 20th anniversary of the 9-11 tragedy in New York. I had NIC students there not long after for a national Collegiate Press gathering. It was tough.
Contact Nils Rosdahl at nrosdahl@cdapress.com.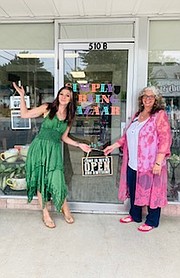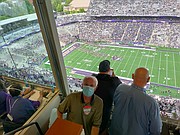 ---