Now it's Dean's turn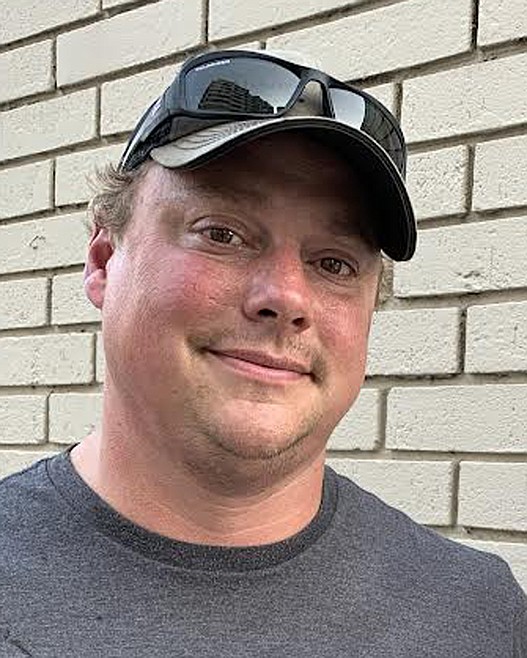 by
BILL BULEY
Staff Writer
|
September 12, 2021 1:08 AM
Dean Isenberg has a lot to say. About his late dad, Larry. About his stepmother, Lori Isenberg. About embezzlement. About newspaper headlines. About the future. About the Isenberg name. About the North Idaho Housing Coalition.
In the past few years, his life has been flipped upside down and shaken inside out by the death of his father and how he died, and by the embezzlement case of Lori Isenberg when she was director of the North Idaho Housing Coalition.
It has been difficult.
"I don't know if I've handled it or healed from it. Yeah, I've just charged forward," the 40-year-old said. "OK. I mean, there's been times that I kind of get overly emotional with anger. Sometimes I'm usually by myself when that happens. Yeah, no, I haven't healed from it. I haven't handled it yet. I haven't dealt with it.
"You know, I've kind of always tried to push it away. Yeah. I think this hunting trip will help it all, hidden away by yourself for a while. It's where I think that I talked to Dad, is when I'm out in the mountains."
Dean Isenberg, a 1999 Post Falls High School graduate, has lived in North Idaho for all of his 40 years except six when he worked the oil fields in North Dakota.
Today, he is happily married and runs a hauling business. It's doing well.
"Good enough that I'm going to take a week off," he said, smiling.
Dean Isenberg cringes when he sees headlines like the one in last Tuesday's Press, "Recovering from Isenberg scandal."
It makes his blood boil, he says, as the family name is again sullied. It affects his life.
"Isenberg?" people will sometimes say when he meets them. "Why do I know that name?"
His name is important. His clients know him and trust him because of his work ethic, he said.
"I worked for every cent I've ever earned in my entire life. But on top of all this, the local newspaper keeps covering that we're scumbags," he said. "I mean, it's like there's absolutely no other way to read that headline, especially with all the new people coming here and the new people are my business.
"Yeah, that is my business is the growth of this community. And that's my last name on my business. So when they're reading your guys' newspaper, I'm sure you're selling a lot more newspapers, it's just …" and he stops.
"Let me explain," he says he tells people, and has to recount the entire story.
Which, in a nutshell, is this:
Laurcene "Lori" Isenberg pleaded guilty in February — three years after her husband died under mysterious circumstances — in accordance with Alford to second-degree murder. By entering an Alford plea, Lori Isenberg did not admit guilt but acknowledged there is enough evidence that she might be convicted if the case went to trial.
Lori Isenberg said her husband, Larry, fell from the couple's boat and drowned in Lake Coeur d'Alene on Feb. 13, 2018.
After a two-week search, Larry Isenberg's body was recovered from the lake. An autopsy showed that he died due to an overdose of Benadryl.
Lori Isenberg was sentenced last May to life in prison with 30 years fixed.
In 2019, she pleaded guilty to wire fraud and theft from a federal program. She reportedly embezzled $570,000 from the North Idaho Housing Coalition during her time as director.
She was sentenced to five years in prison on those charges.
Looking back
Dean Isenberg has remained publicly quiet about all that has gone on — until he felt he needed to say something before he left on his hunting trip Thursday.
"The biggest thing I can feel out of all of this is I'm frustrated. I was robbed my father. Robbed of the inheritance. Robbed of reputation. I guess that would be the big three things that have been taken away from me," he said.
Dean Isenberg sat down with The Press for an interview on Wednesday. He said he breathed a sigh of relief when the judge handed down the sentencing for Lori Isenberg.
"Yeah. I think that's what she deserves," he said.
While the Hayden man does not defend Lori Isenberg's actions, he is critical of the housing coalition's board of directors for what he says was a failure to oversee the organization's finances and Lori Isenberg's actions for several years.
He was also not happy about punitive damages of $1.7 million that were awarded to the housing coalition that pretty much wiped out the Isenberg family estate. That's besides paying back the $570,000 from the embezzlement case by selling family property.
"Nobody's ever asked how Lori got so much damn control of the place in the first place," he said.
"It's never been looked at for where all the money came from to keep this housing coalition going," he added.
Larry and Lori
Larry and Lori Isenberg, he said, made "a perfect couple." Friends often commented to Dean about how happy they seemed.
"It's what everybody modeled their relationship after. They never fought, never had cross words to one another. They always seemed like they're on the same page, working together as a team. I mean, 100% they lived to make the other one happy," he said.
Yet, he said when he heard about his father's death, he was suspicious of Lori Isenberg because about the same day in mid-February 2018 that allegations arose of embezzlement involving her and the housing coalition, so did a news story that Larry Isenberg was reported missing by his wife.
He described Lori Isenberg as a "cold, calculating woman."
"She's got several different faces that she can put on. Yeah, a lot of different faces," he said.
Father and son
Dean Isenberg said he and his father were best friends. They talked about life, taxes, businesses, and went on hunting trips together.
"When I'd get time off, we'd go hunt. Deer camp would go up to Priest Lake for a few days after Thanksgiving every year, set up the camper at Beaver Creek and up there," he said.
He laughs as he says his dad was a lousy hunter but a great hiker, someone who loved to explore.
"He just put his head down and he looked at a rock and he said, 'Yeah, I'm going up there,'" Dean said.
He described his father as a man of integrity who worked hard, "no quit, optimistic," someone who pushed through challenges.
"Dad was super practical," he said. "Lori kind of rounded him a little bit ... to be less practical and do kind of stuff just for fun or didn't have a means to an end kind of deal."
Dean doesn't keep in contact with Lori. They last spoke years ago when he gave her cash from the sale of the boat that she and Larry were on the day Larry died.
"She wanted me to sell it right away," Dean said.
His father, he said, was beyond reproach. He is sure his father wasn't aware of the embezzlement from the housing coalition.
"No, I would say he was 100% in the dark," Dean said.
His father was a man of good advice and if he were around, Dean said he might tell him this: "Only you can make you mad right now."
He added: "Dad's biggest philosophy in life was to be humble. And don't be a big fish in a small pond."
Recent Headlines
---