May announces re-election bid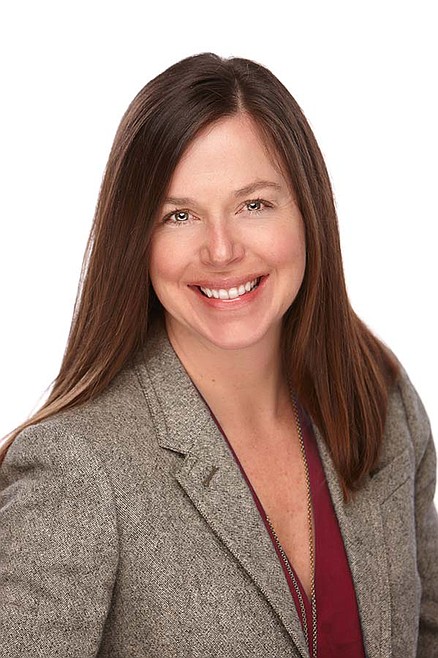 |
September 10, 2021 1:00 AM
Lisa May is seeking re-election to the Coeur d'Alene School District 271 Board of Trustees for the Zone 1 Trustee position, which she has held since 2017.
"I believe access to a safe and quality public education is vitally important to a strong community. As a longtime Coeur d'Alene resident, I have always appreciated and admired our community's unwavering support for public schools," May said. "My children attend public schools, just as I did. I am running to ensure that every child in Coeur d'Alene has the opportunity to receive a safe, quality education that will make our community proud."
May has been committed to bettering public education since 2006. She has served as founding board member of Coeur d'Alene Education Partnership, Chair of the Yes! Campaign for past school levy and bonds, president on the Long Range Planning Committee, and was elected to her current position School Board Trustee for Zone 1.
During her term as trustee, May has supported the expansion of full-day kindergarten and championed completion of the district's Strategic Plan, which includes a 10-year Long Range Facilities Plan that guides future purchases of much needed property and minimizes taxpayer burden.
She also has advocated for adjusting school attendance zones to balance enrollment and demographics, rallied community support for successful passage of the 2021 levy, and promoted the creation of a district-wide mental health program for those who need support.
"My experience on the board has given me a unique insight into the challenges our schools are facing today, and deepened my understanding of matters affecting our children, community and state," she said. "As we look to the future, it will be vital to protect student physical and mental well-being, have thoughtful district expansion plans and prepare our students for the 21st century workforce."
May said her focus will remain on safe schools, strong long-term planning, recruitment of great teachers, and performance-based budgeting.
"After years of feedback from parents, teachers, community members and business leaders on what skills our students need to possess when they graduate, now is the time to move ahead on a strategic plan and keep our focus on preparing students for the future," May said.
May was born, raised and educated in Spokane, then received her undergraduate degree in Spanish and nursing at University of Washington, prior to completing her ICU/Critical Care nursing training at Parkland Hospital in Dallas, Texas. She and her husband, Dr. Mike May, and their three children moved to Coeur d'Alene in 2006 and have been actively involved in the betterment of the health and education of their community.
"In my work as a trustee, it has been rewarding working with the board and administration in striving for the best for all students and their families," she said. "I'm proud of the education my own kids are receiving in the Coeur d'Alene School District and at Coeur d'Alene Charter Academy, and want to make sure those opportunities exist for our youngest and future students."
Recent Headlines
---