MY GARDEN PATH: That's all folks!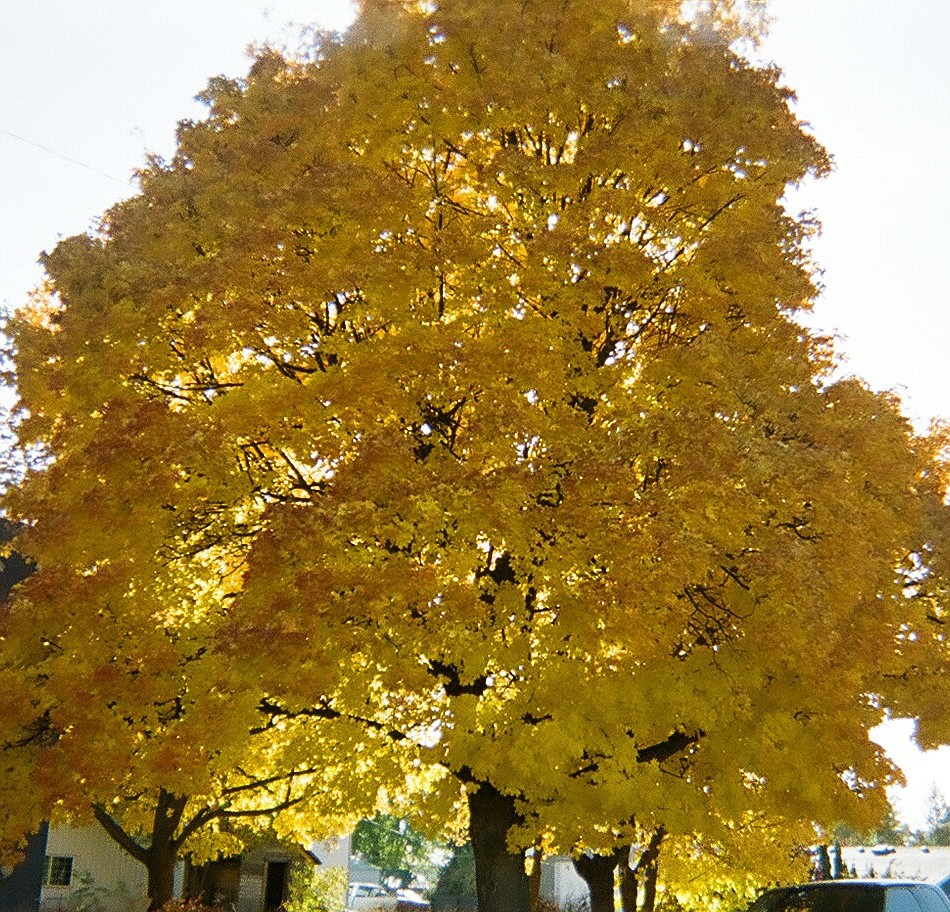 One of many trees showing off it's fall color.
Photo by ELAINE CERNY
by
ELAINE CERNY/Special to The Press
|
October 31, 2021 1:00 AM
As bad as I hate to admit it, gardening season is done for this year. It was a strange one, that's for sure: a short spring, a long HOT/DRY summer and a short fall. We can only hope that next year will be better. That comment reminds me of what the "dry land" farmers in Montana used to say.
I did get a bumper crop of tomatoes this year, so at least they liked the weather. I grew a new type of cherry tomato called Sungella. It's similar to Sun Sugar but has larger fruit. Very tasty.
As I write this in mid-afternoon, we have a huge cow moose who's taking a rest next to our front porch. Yikes! We have moose spend time in our neighborhood every fall but usually a bit later than this. They don't spook, but just watch as a car drives by, even when people are out walking. Not me … sorry dog, no walk today!
Even though we have had a few rain showers this fall, it wouldn't hurt to give the lawn and trees a nice drink before the cold weather shows itself. I notice my blue hydrangea bush is looking kind of dry so will give it some water. Luckily, it's in the back yard, so I can get to it without going near that moose.
Once again, I'll mention planting spring flowering bulbs as it isn't too late to do that. Nothing is easier to grow and nothing brings such a smile to your face.
The annual plague of ash aphids continues. The air is full of them everywhere you go. It will almost be worth getting some cold temperatures as that will be the end of them … for this year, anyway.
The other "fun" thing that's been happening lately is the annual pine needle drop. If you have pine trees in your yard, you know what I mean. I love the trees but sure do get tired of cleaning up needles as they drop all the time … it's just worse right now.
As this will be my last column for the year, I want to wish you all well. Hope you have a nice winter. See you in the spring!
• • •
Elaine Cerny has gardened most of her life, starting in 4-H. She has belonged to garden clubs in three states and is currently an active member of the River City Gardeners Club in Post Falls. Her column has appeared in The Press every other Sunday from early March until late October for the past 13 years.
Recent Headlines
---