THE FRONT ROW with MARK NELKE: Math, vs. deciding it on the field: A debate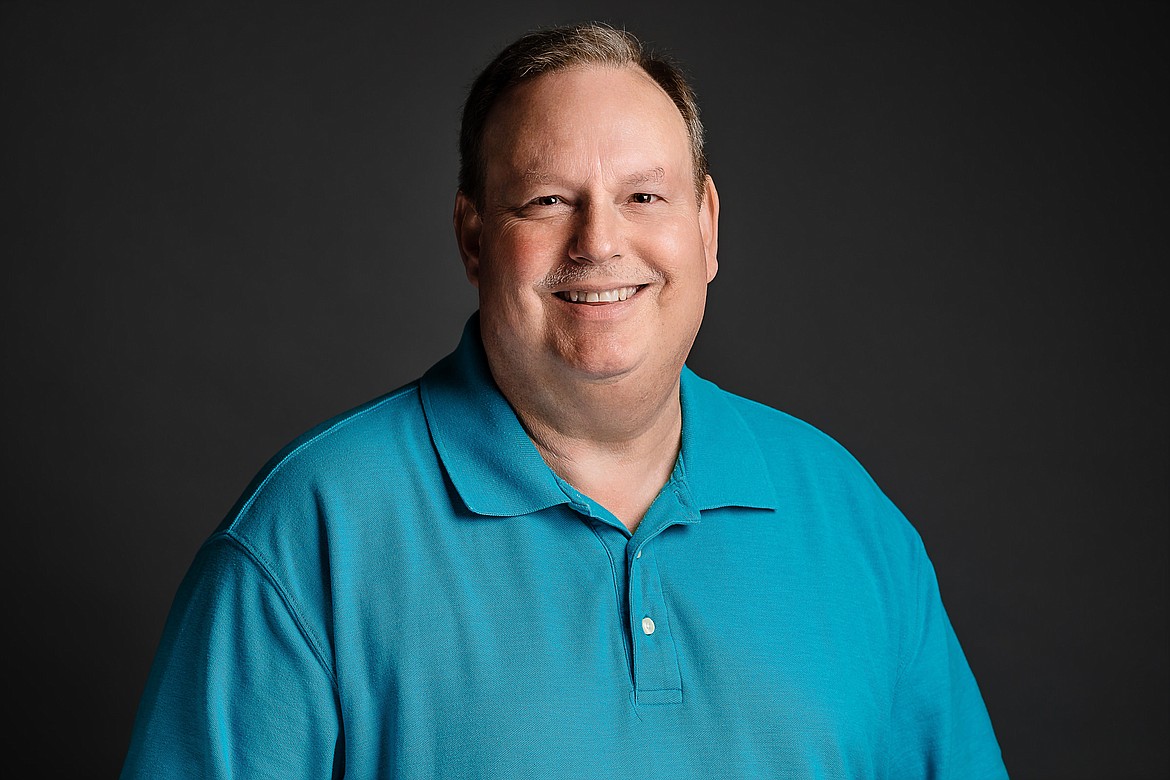 |
October 31, 2021 1:30 AM
Rich Anderson coached high school football in Kansas for 45 years.
He has had a place on Lake Coeur d'Alene for 57 years, and has been retired here for the past 11 years.
So he took a special interest in reading about the two Kansas tiebreakers that took place in North Idaho last Monday.
"I'm amused when I hear local schools using the Kansas tiebreaker," Anderson said, "because it has not been used in Kansas for over 40 years and then it was only used for games tied after regulation."
Since around 1980, Anderson said, Kansas has used a 13-point tiebreaker to determine playoff berths.
In head-to-head play between the tied teams, a team can get up to 13 points based on its margin of victory — and negative points for points lost by, up to 13 points.
"The advantage of the system is that immediately after the last game of the regular season the results are known and the teams can start preparing for the first playoff game," Anderson said. "Here (in North Idaho) teams and staffs miss unnecessary days of preparation, plus endure physical wear and tear, risk of injury and extra travel.
"Teams going through this process are at a substantial disadvantage to their upcoming opponents," he added.
In 5A District 5-6, there was a three-way tie for first place between Rigby, Highland and Madison, each with 3-1 records. They used a tiebreaker to determine playoff seedings, with Rigby ending up the top seed (and earning a first-round bye). Highland, the No. 2 seed, and Madison, the No. 3 seed, played this week.
Highland AD Travis Bell said they did discus switching to a Kansas tiebreaker "a couple of times."
But ...
"We felt like playing on Monday was not good for our teams that would be playing again on Friday," Bell said.
NORTH IDAHO teams didn't mind the extra pounding.
Coeur d'Alene, Post Falls and Lewiston gathered in Moscow on Monday, and Lakeside and Wallace squared off in Post Falls.
Coeur d'Alene and Lewiston ended up advancing to the state 5A playoffs, and Wallace bested Lakeside for the state berth from 1A Division I District 1.
Post Falls, by finishing third, did not advance to the playoffs because of convoluted tiebreaker which involved records vs. "big schools." Under the same tiebreaker, Coeur d'Alene and Lewiston would have advanced by finishing third.
Post Falls ran eight plays on offense in its two games, and was on defense for seven.
Lewiston ran 22 plays in four games, and was on defense for 13.
Coeur d'Alene ran 12 plays in four games, and was on defense for 22.
THE CONSENSUS from the North — even though its a few extra plays, a road trip and a short week for at least one of the teams, they'd rather settle it on the field.
The 5A Inland Empire League used a 10-point Ozzie system to seed the tiebreaker, with Coeur d'Alene first, Post Falls second and Lewiston third.
Had they used that system to determine playoff berths, Post Falls would have been in, and Lewiston would have knocked Borah out for the at-large berth.
On Monday, in the double-elimination event at Bear Field, Post Falls lost to Lewiston and then lost to Coeur d'Alene, and its season was over in 16 minutes.
Moments later, Post Falls coach Blaine Bennett was asked it he liked the format.
"No," he replied.
"I don't like this format, but it's better than flipping a coin to determine who's going to play (in the playoffs). We'd always rather play it on the field."
Some 45 minutes later, Coeur d'Alene was celebrating after beating Lewiston it what turned out to be a best-of-3 series for the top seed and a first-round bye.
Coeur d'Alene coach Shawn Amos was asked if he liked using a Kansas tiebreaker rather than a point system to determine playoff teams.
"Sometimes," he replied. "Honestly, it depends on where you are. This year, we would have liked the Ozzie system, because we would have been No. 1 (seed to the state playoffs).
"The only thing," he continued Monday night. "Now Lewiston has to turn around and play Friday (at home, vs. Capital of Boise). That's a tough turnaround, to play three intense competitions in eight days."
Lewiston, like Coeur d'Alene, would have been in either way. The Kansas tiebreaker gave the Bengals a chance to improve their playoff position — as the No. 3 seed, they would have been on the road in the first round, and by finishing second, they at least got a home game in the first round.
"This is nuts," Lewiston coach Matt Pancheri said of the Kansas tiebreaker format, moments after his Bengals lost to Coeur d'Alene for the top seed Monday night. "I thought that was fun, but on a Monday night, it makes it hard on a playoff week. And I THINK everybody came out healthy … but there's all the concerns you have — do you lose someone on a night like this; you don't have the amount of time to prepare that you normally have. That makes it hard for the team you're playing as well, right? They didn't know who they were playing either.
"But at the same time, it's tough," Pancheri added. "It's exciting. I about had a heart attack."
Lewiston's season ended on Friday, with a 44-13 loss at home to Capital of Boise in the first round.
Mark Nelke is sports editor of The Press. He can be reached at 664-8176, Ext. 2019, or via email at mnelke@cdapress.com. Follow him on Twitter @CdAPressSports.
Recent Headlines
---