Man charged with violating protective order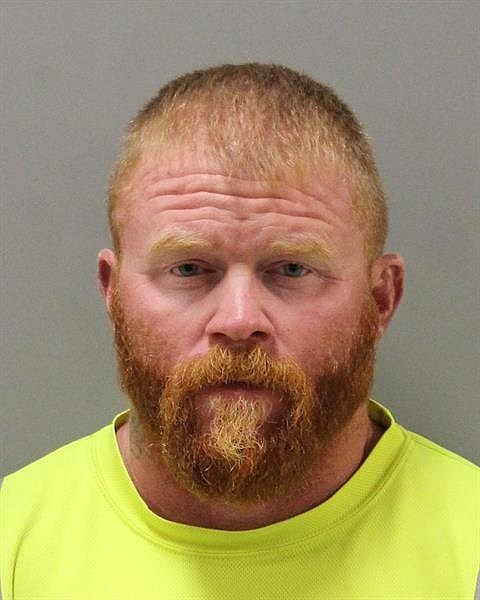 by
KAYE THORNBRUGH
Staff Writer
|
October 30, 2021 1:00 AM
COEUR d'ALENE — A man who's been served with 32 warrants throughout his life is being held on $100,000 bail.
Brock A. Collingwood, 40, of Coeur d'Alene, is charged with violating a protection order and resisting or obstructing officers, both misdemeanors.
The charges stem from July, when a woman contacted police and said she'd come home to find Collingwood in her residence.
Earlier that day, Collingwood allegedly sent the woman an explicit text message.
He had previously been served with a protection order that required him to stay away from the woman's home and prohibited most forms of contact with her.
When law enforcement arrived at the Coeur d'Alene residence, Collingwood reportedly refused to open the door or communicate with police.
Officers spotted Collingwood as he exited the home through the back door and tried to climb a fence in order to escape, according to court documents.
Police said Collingwood cussed at them and refused orders to get on the ground.
He was arrested and later posted $50,000 bail.
After Collingwood failed to appear in court last week, First District Judge Ross Pittman issued a $100,000 warrant for his arrest.
Idaho State Police took Collingwood into custody Tuesday.
Prosecutors said in court Wednesday that Collingwood poses "a public safety risk," adding that he's been served with 32 warrants throughout his life.
He reportedly has pending criminal charges in three separate cases, all involving the woman who was granted a protection order against him.
He is scheduled to face a jury trial in November for domestic battery in the presence of a child, a misdemeanor punishable by up to a year in jail.
Collingwood remains in jail.
If you or someone you know is experiencing domestic violence or sexual abuse, call Safe Passage Violence Prevention Center's 24-hour hotline: 208-664-9303.
Recent Headlines
---