All that jazz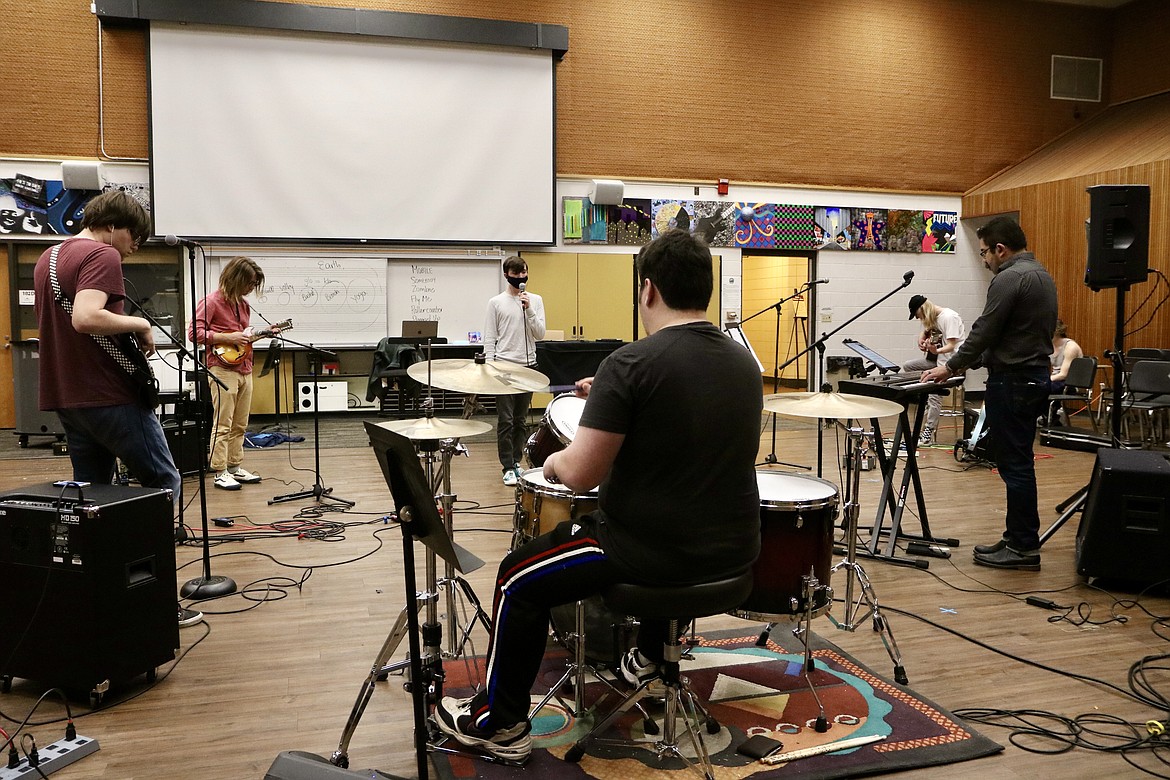 Cardinal Voices, a North Idaho College commercial music ensemble featuring students focused on performing studio quality popular music, practices on Wednesday for their upcoming performance, "Fall into Jazz," on Thursday at 7:30 p.m. in the Boswell Hall Schuler Performing Arts Center. HANNAH NEFF/Press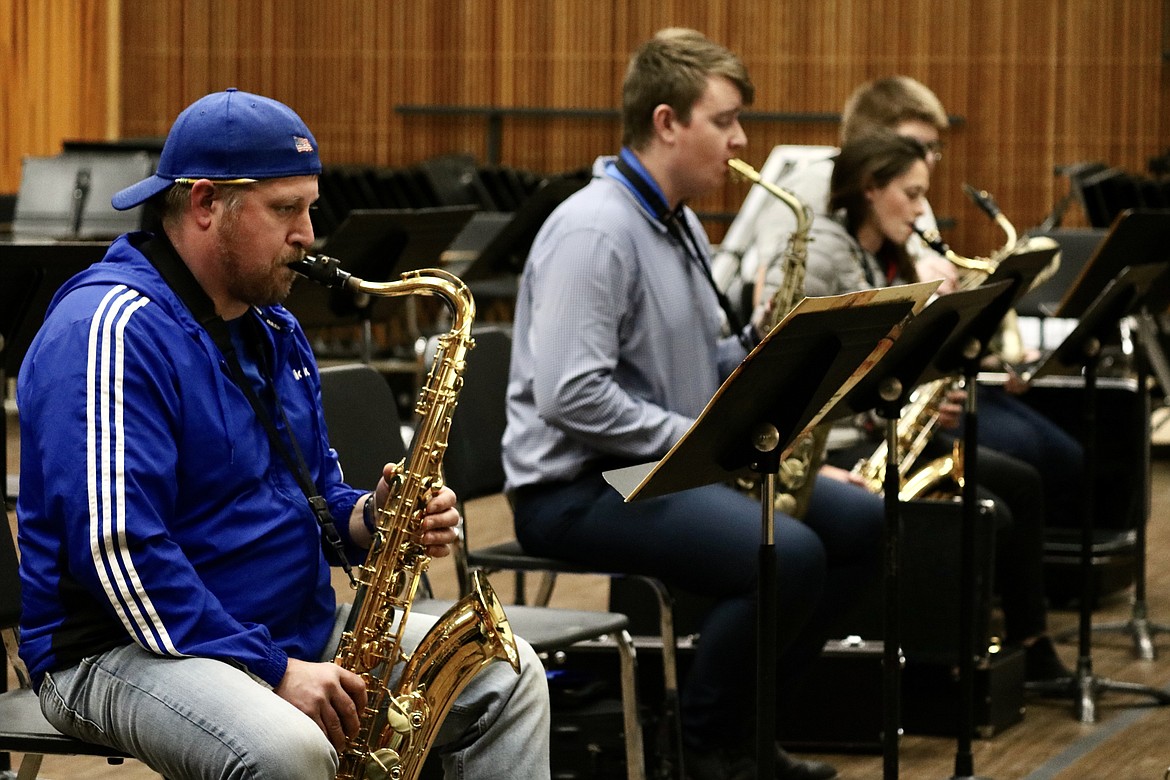 Seth Marshalek, far left, plays a tenor saxophone during practice Monday night with the NIC Jazz Ensemble. HANNAH NEFF/Press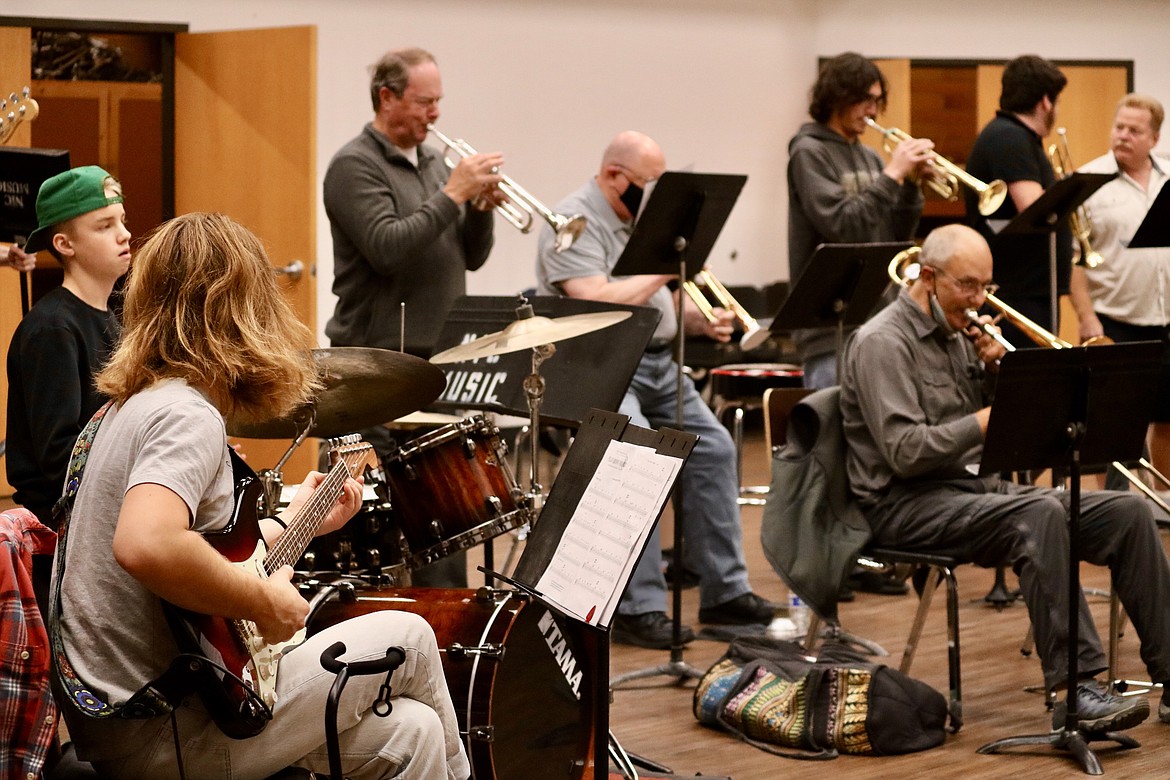 NIC Jazz Ensemble practices on Monday for their concert, "Fall into Jazz," performing at 7:30 p.m. on Thursday at North Idaho College in the Boswell Hall Schuler Performing Arts Center. HANNAH NEFF/Press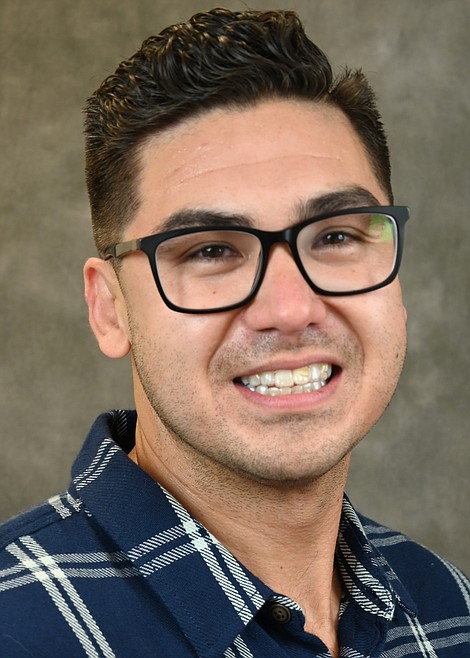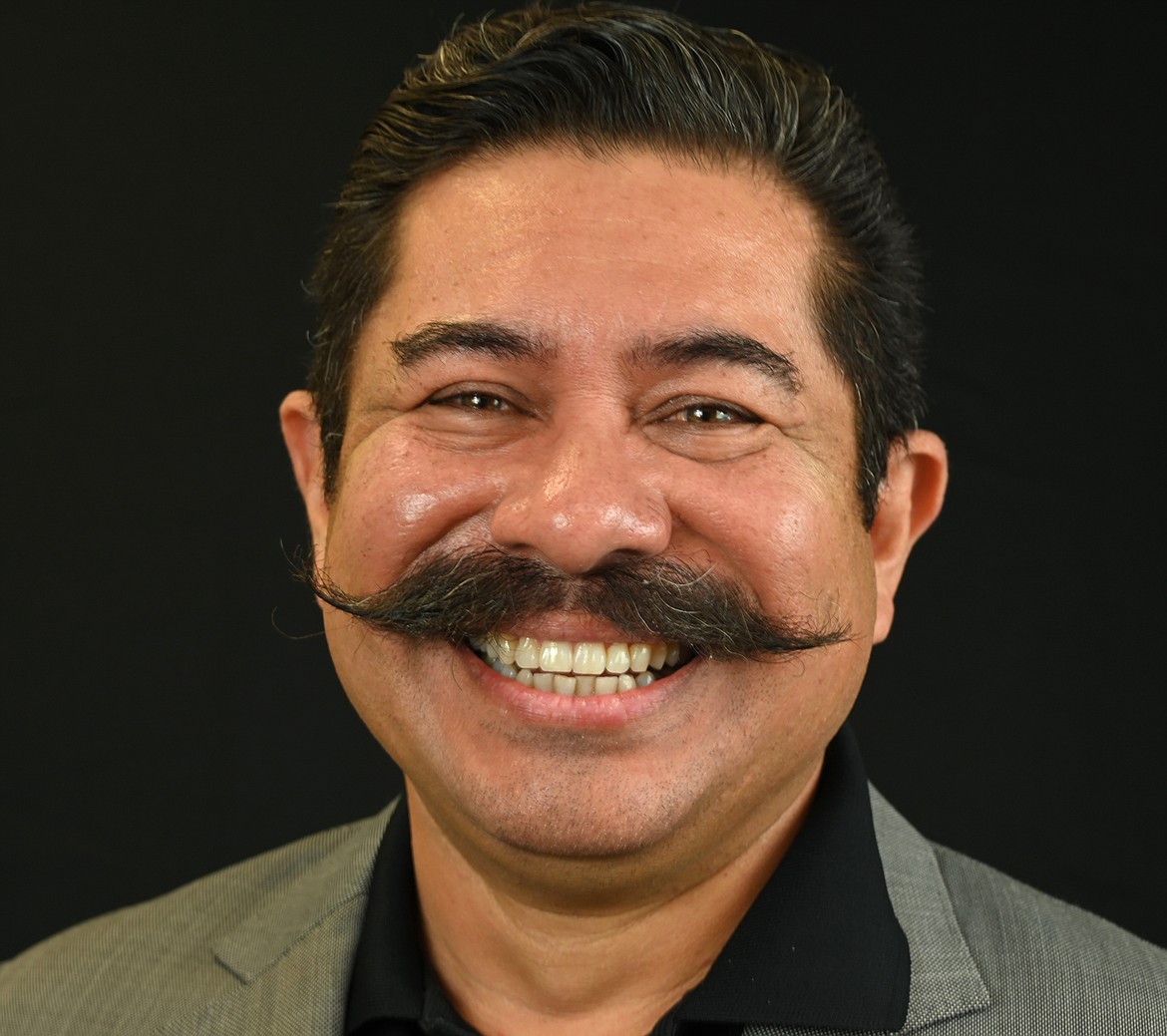 Previous
Next
by
Press Staff
|
October 29, 2021 1:00 AM
The community is invited to "Fall into Jazz" at North Idaho College at 7:30 p.m. Thursday in the Boswell Hall Schuler Performing Arts Center.
The first fall jazz concert at NIC since November 2019, "Fall into Jazz" will feature music performances by Cardinal Voices directed by Max Mendez and the NIC Jazz Ensemble directed by Bryan Hannaford.
"The coolest thing about this concert is that it's actually happening," Hannaford said, voicing the thoughts of many music students who have been waiting to perform again since the pandemic began.
The concert opens with Cardinal Voices, a commercial music ensemble featuring students focused on performing studio quality popular music.
The student led group provides an ensemble atmosphere with an emphasis on small group dynamics, ensemble singing and performance, solo performance, songwriting and arranging, all within versatile musical singing styles.
In their first concert of the year, Cardinal Voices will be performing covers like "Pumped up Kicks" by Foster the People, "Roller Coaster" by Blink-182, "Zombie" by The Cranberries, and a few more innovative takes on these modern classics.
"Students take charge in Cardinal Voices," Mendez said. "Students seek out and conceptualize arrangements of these songs."
For instance, the Cardinal Voicers will be performing "Roller Coaster," recorded by Blink-182 in 2001, but they will be performing in a style similar to The Cure, a band most successful commercially in the mid-1980s.
The NIC Jazz Ensemble will continue the show starting with a classic Bill Holman chart, "Plain Brown Wrapper" that features the tenor saxophone, piano and drums.
"It's just going to sound like the way you imagine what a jazz concert is in your head, but from that point on, the second tune is called "Perspective," meaning the idea, the view we have on it is changing," Hannaford said."I'm trying to tell you right away, we're a little different."
Hannaford said aside from playing classic jazz, they'll also share modern compositions that are bigger than just jazz including a piece from modern jazz composer Kris Berg, a favorite of Hannaford.
The ensemble, a blend of NIC students and community members, will take the audience on a musical journey that covers swing, Latin jazz, and a few musical curveballs along the way.
The concert is free and open to the public.
Recent Headlines
---