Grizzlies drawn to Columbia Falls by compost, Mont. FWP says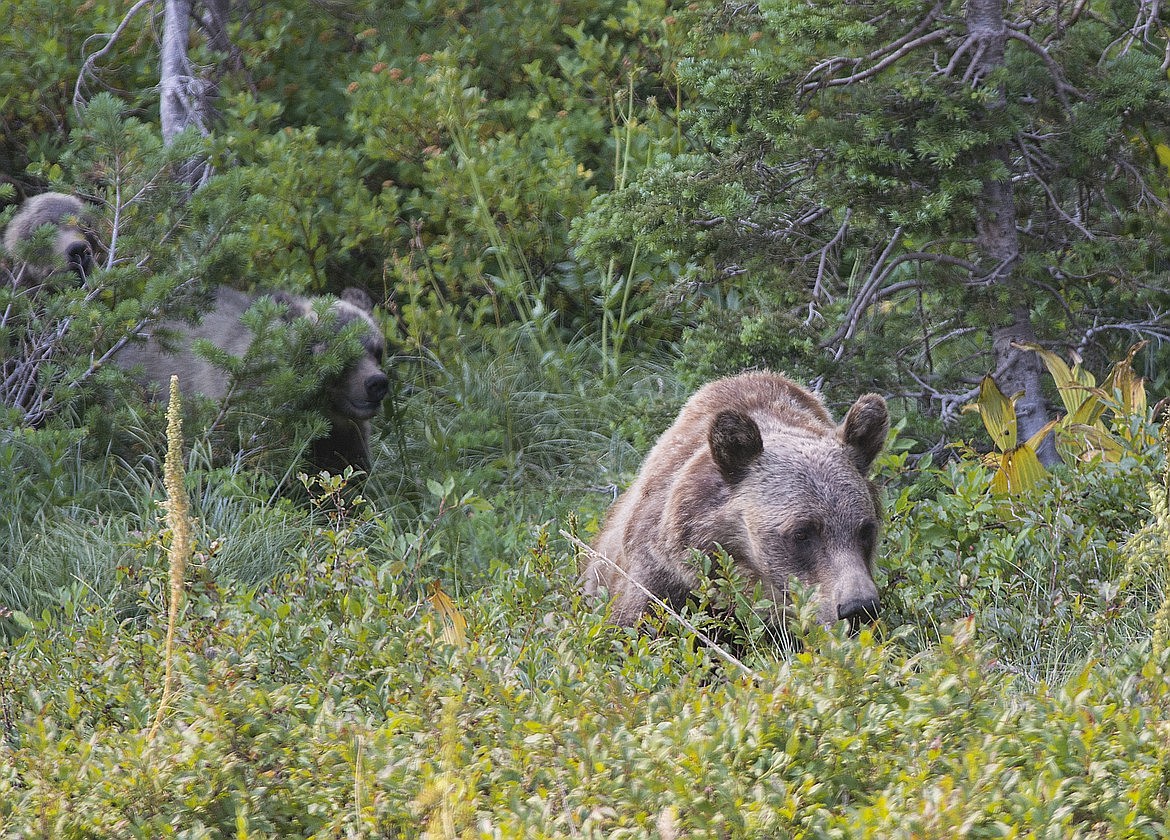 Hungry Horse News file photo A grizzly sow and her cubs feed in a patch of huckleberries in Glacier National Park in the Swiftcurrent Valley.
|
October 28, 2021 1:00 AM
A composting facility just outside the Columbia Falls city limits has attracted at least nine grizzly bears, Montana Fish, Wildlife and Parks spokesman Dillon Tabish recently confirmed.
The problem of grizzly bears in and around town first came up at a recent city council meeting.
Grizzly bears wandering through town is not uncommon — particularly in places like River's Edge Park, but nine is a new high.
The bears were a mix of family groups, Tabish said.
While the facility is fenced, FWP was working with the company to bolster its bear resistance with more electric fencing, Tabish said.
Tabish said the nine bears were confirmed through the use of trail cameras at the site.
The facility represents a rather large food reward for bears, as it turns restaurant scraps and other organic material into compost.
It has been a busy year for bear managers this fall. The low elevation berry crop dried up in the drought and bears have been coming into towns to get garbage and feed off of fruit trees.
In Columbia Heights, a neighbor recently complained to law enforcement that his home had been shot at. It turned out it was the neighbor shooting at a bear that was in a fruit tree and the bullets went into the neighbor's home.
— Hungry Horse News
Recent Headlines
---