Healthy ... and hungry — With core of last year's squad back, Post Falls poised for run at state volleyball title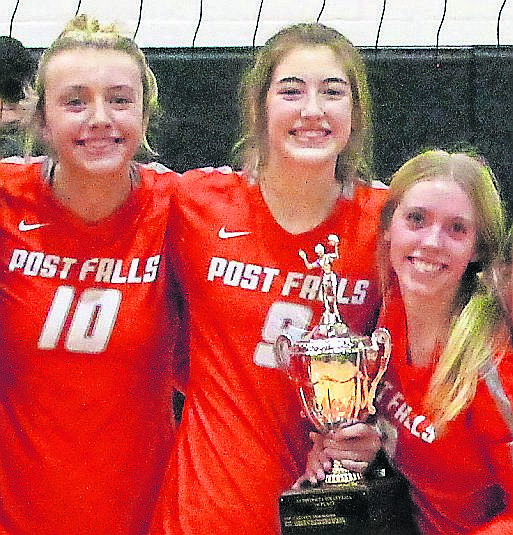 MARK NELKE/Press From left, Kylee Munday, Rylee Hartwig and Kassie Gardiner after Post Falls won the 5A Region 1 volleyball title last week at The Arena.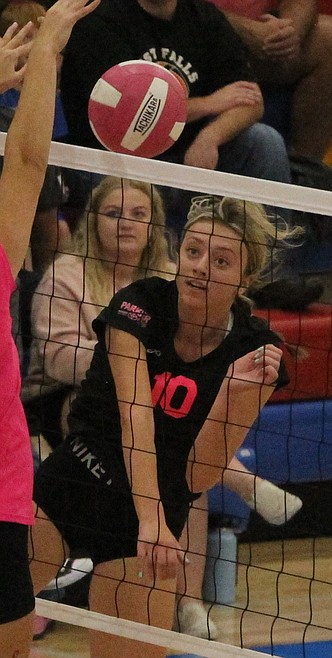 MARK NELKE/Press Post Falls sophomore setter/right side hitter Kylee Munday.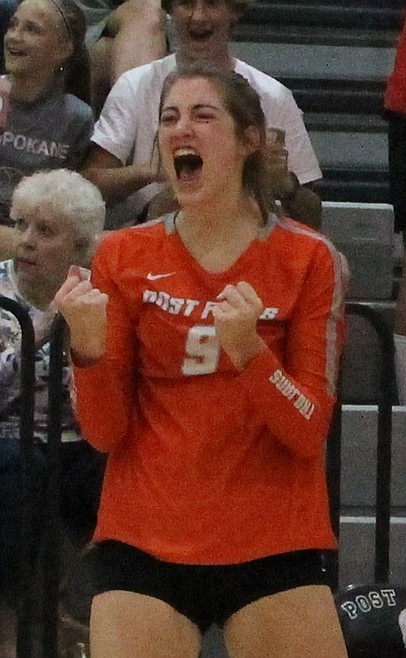 MARK NELKE/Press Post Falls senior middle blocker and emotional leader Rylee Hartwig.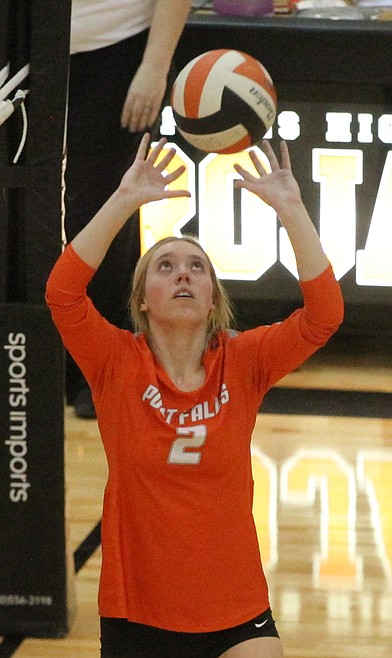 MARK NELKE/Press Post Falls senior setter Kassie Gardiner.
Previous
Next
|
October 27, 2021 1:35 AM
By MARK NELKE
Sports editor
POST FALLS — Last season, when the Post Falls Trojans were playing in the match that would either get them to the state volleyball tournament or end their season, two of their key players were unable to help.
That is, unless you count having to stay at home due to COVID-19 protocols, relegated to watching on their computers as their teammates lost in four sets to Boise in a state 5A play-in match at Grangeville.
"I was just watching on TV, and wishing I could be out there and help the team," Post Falls senior setter Kassie Gardiner recalled. "This year I was happy to help contribute."
"It was hard watching and not being able to be there cheering them on," senior middle blocker Rylee Hartwig added. "But this year we got it."
And another player, a senior last year, was just coming back from two weeks of COVID-19 quarantine, so a Post Falls team which had just won a league title for the first time since 2010 was definitely not at full strength when it came time to qualify for state.
This year — knock on masks — the Trojans are full strength as they return to state for the first time since 2017, with the core of last year's squad back, and their head coach in her second season in her second stint as coach of her alma mater.
"They've been really great to coach the last two years, since I've been back," said Post Falls coach Willow Hanna, who guided the Trojans to state four times in nine seasons in her first stint (2007-15), including a runner-up finish at state in 2011. "I know that we have a little different mix of kids, but most of our core players are the same. I tell them a lot, it's really quite a pleasure to coach them. They're really open to the coaching that I give them, they want to work hard; they want to be better; they're very flexible, and we can make adjustments on the fly if we need to against good teams. It makes my job a lot easier to be able to coach them; It's very enjoyable for me."
Post Falls (25-6) is seeded second for this year's state 5A tournament, scheduled for Friday and Saturday at Coeur d'Alene High. The Trojans are slated to open Friday at 11 a.m. against No. 7 seed Lake City, a fellow 5A Inland Empire League foe.
Defending champion Skyview of Nampa is the top seed at state.
This year's Trojans have six seniors who see quite a bit of action. In addition to Gardiner and Hartwig, libero Claire Holding, defensive specialist/setter Brooke Minden and outside hitter Sarah Rogne are also back from last year's 16-4 squad, and senior Hanna Christensen, up from the JV last year, has been a strong addition at middle blocker.
"Hanna's played great the entire season," coach Hanna said. "Trinity (Byrne), who's a freshman, has had some great plays for us this year. We just had some kids who have filled some roles this year, and they've filled them very nicely."
And then there's sophomore Kylee Munday, a setter and right-side hitter, a starter since Day 1 as a freshman, who fits in nicely with her mostly senior teammates.
"She's like my other half there," Hartwig said.
"Kylee's very respected for her skill, as well as her emotional and mental attitude," Hanna said. "She's just very consistent with all of those things, and I think that makes her an easy player to have on the team, and an easy teammate — even as a sophomore, because she's just consistent. We know exactly what we're going to get from her, skill-wise, and who she is emotionally, and her competitiveness."
Munday credits her older sister, Allison, a senior on the last Post Falls team to play at state, and now playing at the University of Idaho, for her growth as a player.
"I think my sister actually got me to the player I am today," Kylee said. "She would literally pound balls at me in the backyard, and we'd pepper all the time. She's always been my best friend, and she's always there for me."
Gardiner is the other setter, setting when Munday hits on the right side.
"Kassie is just really inwardly competitive," Hanna said. "She is super competitive. I think Kassie wants to win every single point. She wants to win every single match, but she's very much in control of that competitiveness. And that's what I love about her, too. She's very stable … and she's fierce."
Hartwig, the other middle, got a little emotional when she said "this year was a big jump for me, and my mom (Jennifer Lund) has been there for every game, and she continues to tell me that I did great."
"I love her. I absolutely love Rylee," Hanna said. "She just has the best attitude. She comes in smiling every day. She greets everybody; she tries to make connections with her teammates. And we have seen her come around with her game, and she just continues to work on her shots, and working on changing the angles she hits. And she just continues to get super excited and celebrates those points, and I think that just feeds her fire."
The players all agreed Hanna has played a big role in the Trojans' success last season and this.
Kylee remembers her from when she coached Allison at Post Falls.
"We all love her; she loves us," Hartwig said. "She fights for us, and we know she has our back. She is definitely our biggest supporter."
Post Falls has never won a state title in volleyball; second place in 2011 is as close as the Trojans have gotten.
Who knows how this weekend will turn out, as other than Lake City, Post Falls hasn't faced anyone else in the 5A bracket this year.
"I'm just very thankful that we're healthy this year," Hanna said. "This team is tough, and I don't think they're afraid of the competition on the other side."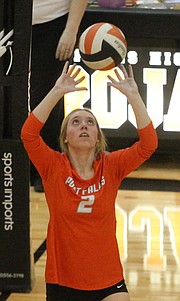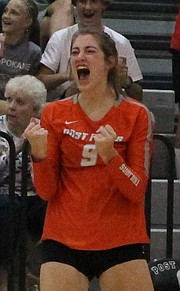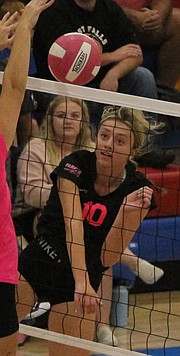 Recent Headlines
---