Memories from beyond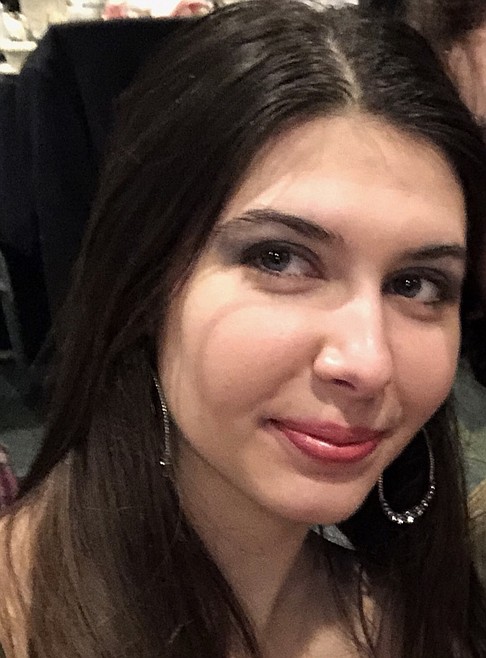 by
ELENA JOHNSON/Coeur Voice Contributor
|
October 27, 2021 1:00 AM
Some say Halloween is all about the spooks. Or maybe, it really is just about the candy and hot cider. But for some of us, it's also a good time to think about the dead.
You can't think of Halloween without thinking about Ireland's Samhain or Día de los Muertos. I don't have a personal tie to Mexico's traditions, but in a way, it feels familiar. On my father's side of the family, we get our own. Though instead of a riot of color, marigolds and paper banners, our tradition involves a lot of southern picnic food in hot weather. But, there's also a cemetery involved.
There's an old tradition, and whether it's native to the east Texan countryside, or the remnant of a once broader practice I've never been able to find, where the family gets together one day out of the year to reunite for a picnic and a cleanup of our ancestors' plot in the old cemetery. The tradition is in danger of dying with the younger generations. The other three 'families' (or now a collection of genealogical lines connected by a common root, like ours) of Petteway Cemetery may no longer enjoy their respective days anymore. A caretaker had to be hired by the town years ago to actually keep up with the grass. But a few on the Petteway-Brantner side — that's our folk — still go every year with their weedwhackers, flowers, fried chicken and sweet tea (and probably a few beers). They visit and clean around loved ones' tombstones, then sit back and enjoy each others' company at the end of spring, when the weather is already hot and humid but not yet unbearable.
I've been only twice, but each was impactful. I've always been drawn to cemeteries, and being born into a family that not only makes no fuss over visitation, but actually plans a shindig around it, is really quite lucky. We visit our most recently grieved and tear up and hold hands, we walk around and retell stories we heard of those a little too far gone to remember, and we eat well, full on the lot of it. There's no getting past the sad of it, but who would want to? It's the enjoyment that also maintains the beauty of remembrance, just like trimming the plot lawn, and that's how family should be remembered. With tears, smiles and good eats.
Our traditions are in the easy daylight of summer, but with all the ghoulful skeletons about and happy reminders of our southern neighbors' holiday — which helped spawn our own — it's hard not to think about honoring your dead even stateside this time of year.
I hope this weekend, between the pumpkins and the candy and scary movies, you fill your deepest mug with hot cider and grab the good blanket Grandma made. Gather your loved ones — with paws or toes — under it and curl up together. Whether it's the embrace of changing leaves, the harmlessly miscreant, or the loved ones here and over there that brought you here, sip, eat and enjoy each other.
Happy Halloween.
Recent Headlines
---