Dr. Dennis Jeffrey Cockrum, 66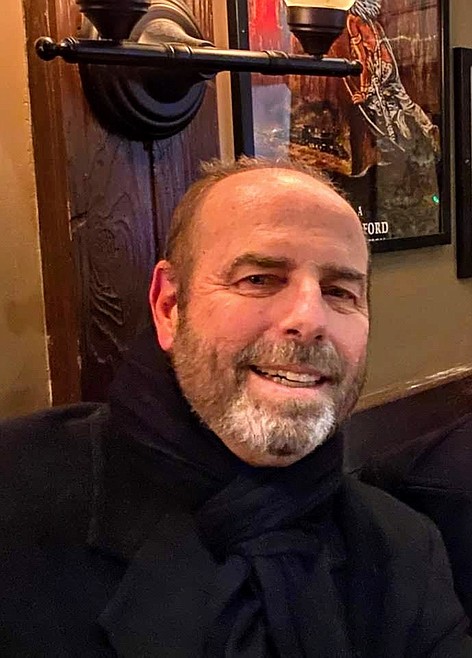 |
October 27, 2021 1:00 AM
Dr. Dennis Jeffrey Cockrum was born March 7, 1955, in San Bernardino, Calif., to George Milton Cockrum and Antoinnette Mandina Cockrum. He was the youngest of four boys; his brothers Michael, Charles and Georgie. He attended both Healdsburg High School and Carlmont High School in Northern California. He graduated in 1991 from Evergreen Valley College and became a Doctor of Chiropractic in 1998 when he graduated from Palmer West. On March 3, 1983, he married his beloved soulmate Kelly 'Kalinova' Cockrum and together they started building their happily-ever-after family with four children: Sarah, Erika, Brandon and Michael.
Dennis had a dream to start his career, but more importantly raise his children and grandchildren, in the best environment possible. He wanted better for his family and through all his hard work and dedication he led his family to Coeur d'Alene, Idaho, which was a community that he knew would be the best for his growing family. On Sept. 2, 2001, the entire family faithfully followed Dennis to Idaho because they knew he only had the best intentions and the move would be best for everyone. He started putting down roots in the community and established his practice "Back in Health Chiropractic" for CDA and St. Maries, Idaho.
Throughout the years he showed philanthropy through his volunteer missions to Panama and the Native American tribal communities in Montana free of charge. Anyone that had the pleasure of meeting Dennis knows that he had a heart of gold. He truly loved all of his friends and family; if you needed him in the middle of the night, he would be there no questions asked. He tried to make life light-hearted through his comical videos or music choices. Dennis' faith in God continued to grow throughout his life. He loved the holy scripture and prayers of Padre Pio. He devoted himself to becoming a member of Saint Joan of Arc Catholic Church of Post Falls, Idaho. Dennis was a blessing to everyone that met him and a joy to be around.
If you ever asked Dennis the one thing that meant more to him than anything in the world, his answer was always family! He only had one true love on this earth, his wife of 38 years, Kelly. She meant so much to him that in his last few months all you heard him saying on repeat was … "Kelly, Kelly, Kelly." He repeated her name over and over because he just wanted her there every second. Dennis will always be survived most by his wife, Kalinova 'Kelly'; daughter, Sarah, husband, Jason; grandchildren, Zachary, Jocelyn, Alexandra, Cassandra, Jasmine, Dominic; and great-grandson, Keoni; daughter, Erika; husband, Chris; and grand-fur baby, Stewie; son, Brandon; grand-fur baby, Tank; and youngest son, Michael. He is also survived by many loving extended family members, respected colleagues and a host of close friends. He is preceded in death by his father, mother and three older brothers; all together again as one heavenly family. God has gained another angel!
Requiem Mass will be at 9:45 a.m., Friday, Oct. 29, at St. Joan of Arc Roman Catholic Church at 4772 E. Poleline Ave., Post Falls, Idaho. Visitation will be from 4-6 p.m., Thursday, Oct. 28, at Yates Funeral Home in Coeur d'Alene, with a Rosary at 4 p.m. Interment will be at St. Thomas Catholic Cemetery. Funeral Reception will be held from 12:30 to 2:30 p.m., on Friday, Oct. 29, at St. Joan of Arc Catholic Church — 4772 E. Poleline Ave. Post Falls, Idaho 83854.
Arrangements are provided by Yates Funeral Home. Online registry and condolences may be found at yatesfuneralhomes.com.
Recent Headlines
---