George J Wigen, 85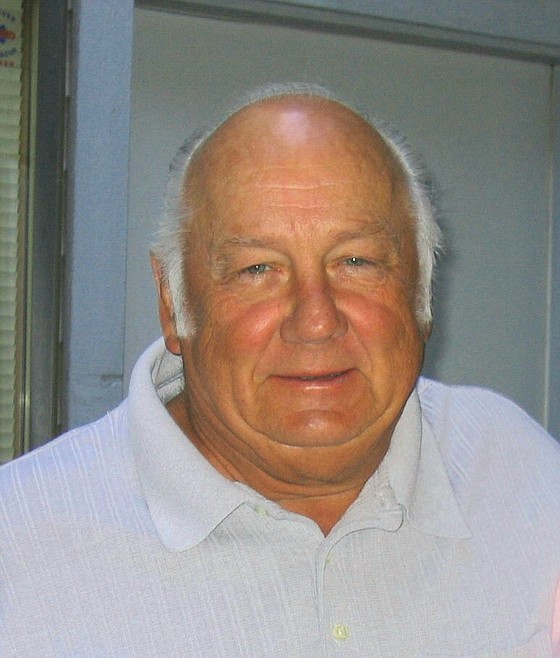 |
October 24, 2021 1:00 AM
GEORGE J WIGEN
November 15, 1935- October 18, 2021
George J Wigen left us on October 18th, 2021 after a difficult battle with cancer. Born in Wenatchee, Washington to Birdie and Chester Wigen, George was the only boy of four children and became the man of the house at an early age when his parents separated and Birdie moved the family to Seattle. George was a big personality and self-described "troublemaker" throughout his childhood but excelled in his role as protector of sisters Sharon, Mary and Pat. He was also very close to his mother who became a successful business owner and treasured family matriarch.
After high school, George attended Washington State University and served in the Navy and reserves. He was an expert skier and all-around sportsman having worked a season in ski patrol. In 1960 he met and married Barbara Klock and had two children, Terry and Andy. George started his career in insurance, but he dreamed of flying airplanes for a living and set out on that goal, first learning to fly small airplanes, working as an instructor, and even selling small airplanes all to earn the hours and experience necessary to get his license. It was not an easy route to become a commercial pilot (not coming from a military pilot background) but George persevered and his dream was realized when he was hired by Pacific Airlines in San Francisco in 1965. The family moved to the Bay Area, eventually setting roots in Pleasanton, California where George and Barbara were active in politics, PTA and everything "suburbia."
George loved being a dad. He was the first to volunteer to coach Little League and Bobby Sox Softball. He spent countless hours rallying with Terry on the tennis court and showing Andy how to throw the perfect spiral and be the best baseball catcher. He instigated camping trips and ski outings and served as the neighborhood dad, helping orchestrate kickball teams, go-cart races and slip n slide parties.
George and Barbara divorced in 1977 but George went on to have an illustrious aviation career working for several airlines including Hughes Airwest, Republic, Northwest Air and Delta. While flying out of Seattle he met Joyce Elaine Thomas. They married in 1983 and relocated to Minnesota until George retired from the airline in 1995 and moved to Idaho. That's when the real fun began! George was a natural "retiree" enjoying elk and deer hunting, Alaska sea fishing, boating,
golfing, poker and serving as a volunteer firefighter for the East Side Fire District near his home in Harrison, Idaho.
Joyce's' life ended prematurely to cancer and George eventually moved to Hayden, Idaho. He has spent the last 15 years shuttling back and forth to Bullhead City Arizona as an official "snowbird." His best friend and life partner, Sandy Scott, has been his rock (and biggest fan) for the past several years. They have had a lot of laughs traveling and solving life's problems together. He was so fortunate to have her in his life.
George was a generous soul and a positive role model to many. His cherished grandkids Riley and Colton along with numerous nieces and nephews will miss his kid-like spirit, his gift for telling a good story, his never-ending patience, and his uncanny ability to make you feel like you are the only person in the room.
George is survived by his wonderful sister Mary Norman (Les), children Terry Wills (Doug) and Andy Wigen (Carla), grandkids Riley and Colton Wigen and Sandy Scott.
Funeral service will be Friday, October 29, at 2:00 PM at Yates Funeral Home - 744 N. 4th Street, Coeur d'Alene. Visitation will be held 2 hours prior to the service from Noon - 2:00 PM all at Yates Funeral Home.
Arrangements are provided by Yates Funeral Home. On-line registry and condolences may be found at www.yatesfuneralhomes.com.

Recent Headlines
---