Nightmare on Government Way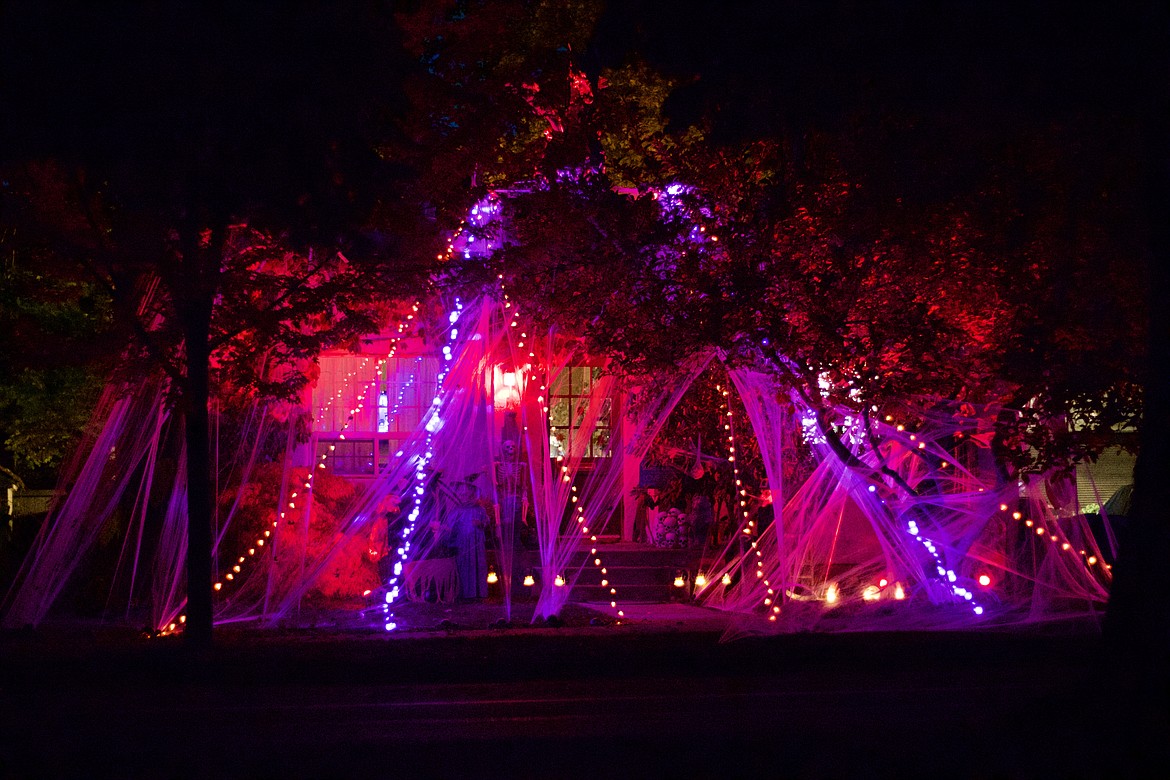 Trick or treaters can stop by this house on Government Way between Idaho and Virginia avenues to see fog, a 'fire-breathing' dragon and more spooks on Halloween night. HANNAH NEFF/Press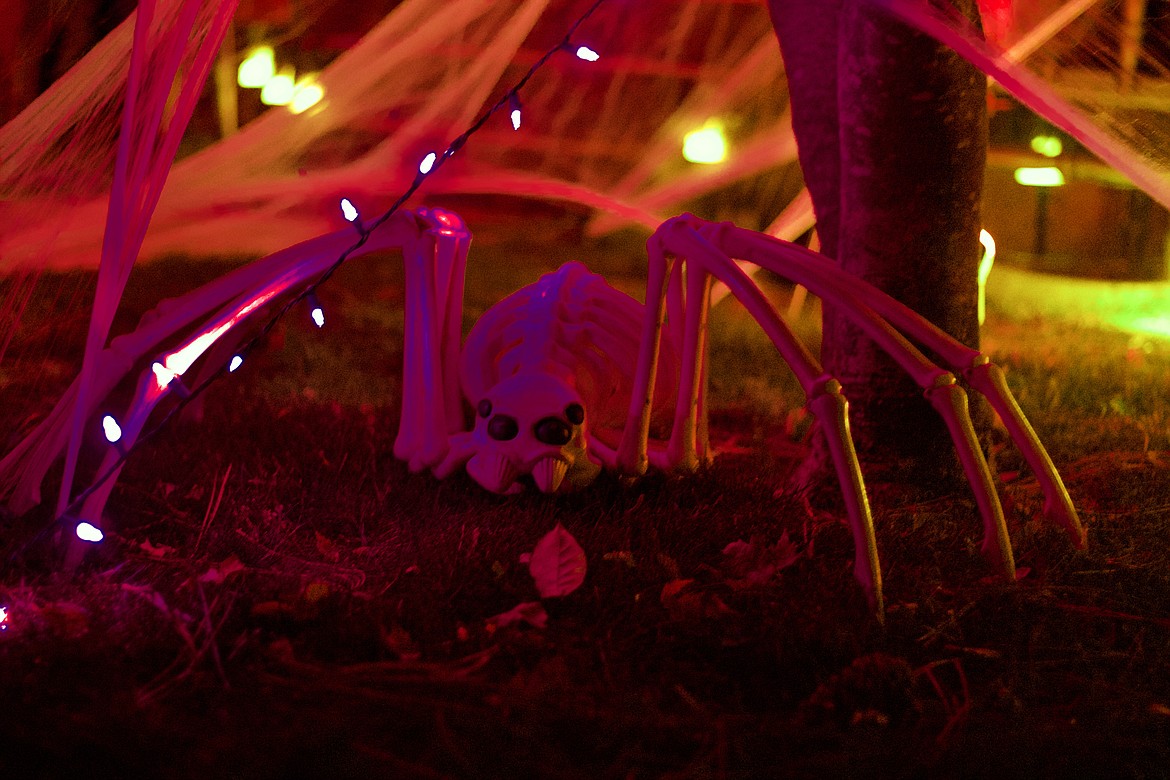 Halloween lovers can pop by this home on Government Way between Virginia and Idaho avenues to view some spooky decorations. HANNAH NEFF/Press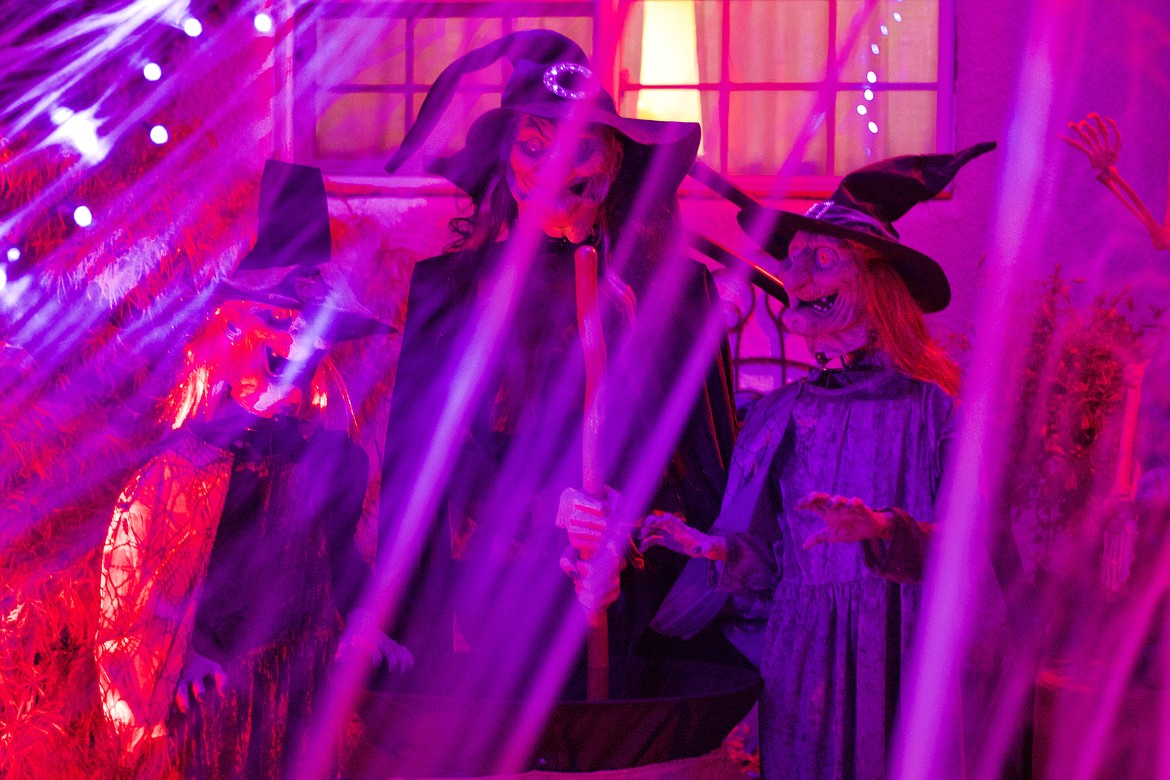 Witches grace the front yard of this home on Government Way between Virginia and Idaho avenues. HANNAH NEFF/Press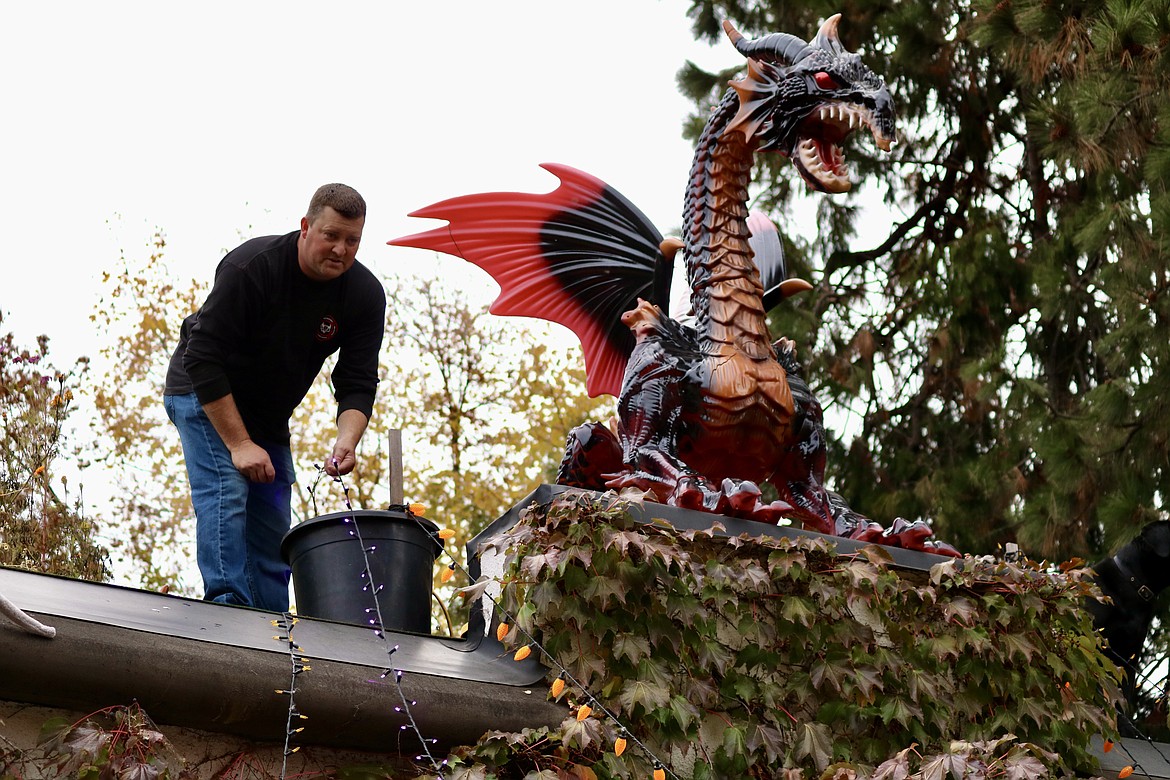 Jake Bieker strings lights from his roof out toward the street on Friday to create a spider web effect for Halloween at his home on Government Way. HANNAH NEFF/Press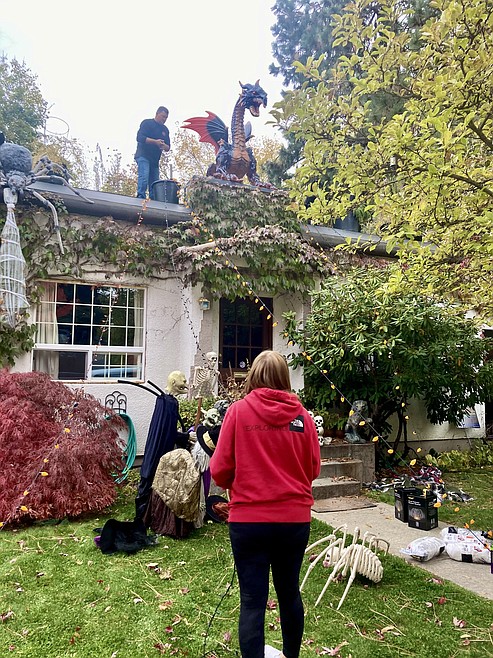 Neveah Bieker helps her father Jake Bieker string lights from the roof of their family home on Government Way on Friday to create a spider web effect for Halloween. HANNAH NEFF/Press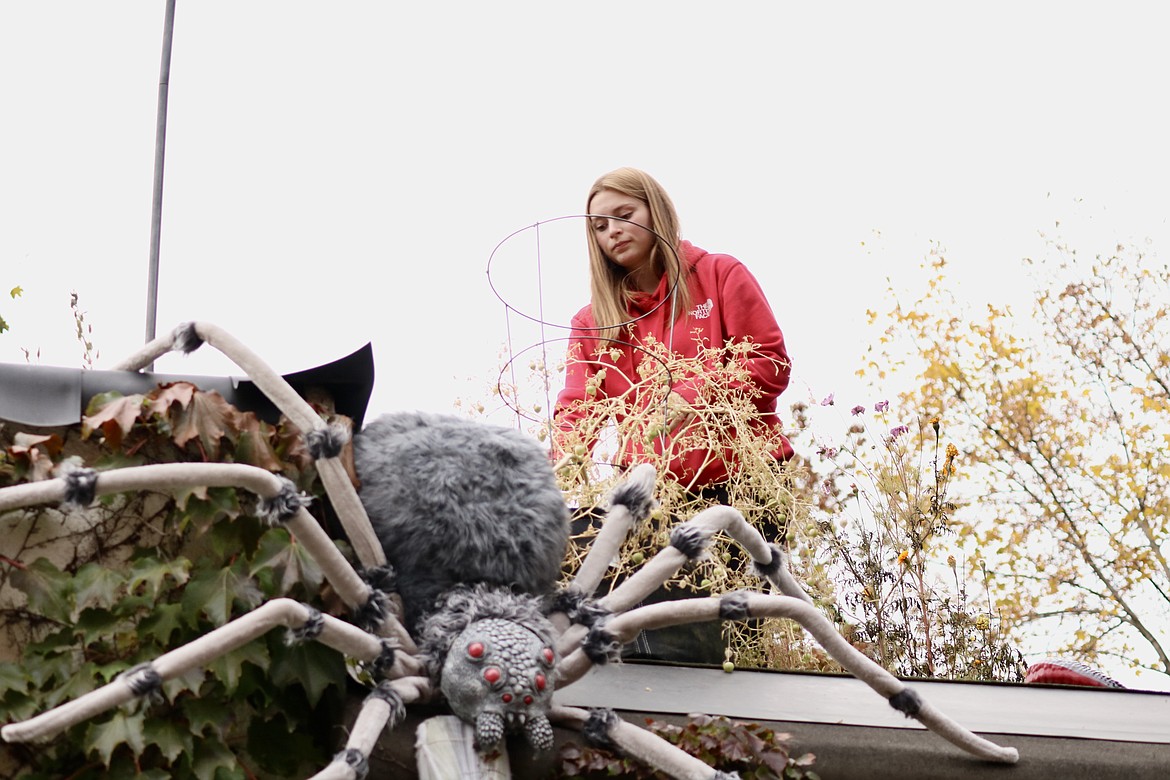 Nevaeh Bieker, a senior at Lake City High School, helps decorate her family home on Government Way on Friday for Halloween. HANNAH NEFF/Press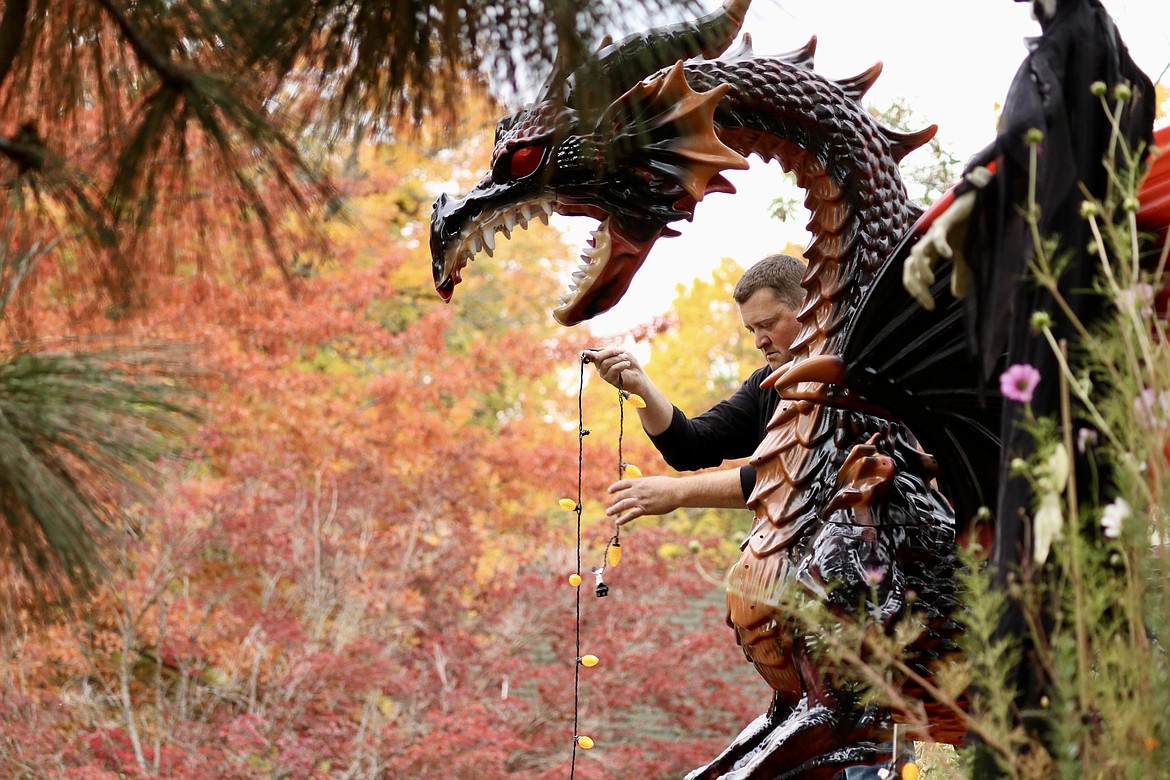 Jake Bieker strings lights along the top of his home on Government Way in Coeur d'Alene on Friday, decorating for Halloween complete with a 'fire-breathing' dragon. HANNAH NEFF/Press
Previous
Next
by
HANNAH NEFF/Press
|
October 23, 2021 1:00 AM
Trick-or-treaters can't pass up this house.
The Halloween show has been a tradition for a little over a decade since the family moved to Coeur d'Alene.
"It is known," said daughter Nevaeh Bieker, a senior at Lake City High School. "I have a lot of friends who come trick-or-treating here."
Nevaeh's mom Stephanie Price said decorating has been her hobby since she had a place of her own, and Halloween is her favorite holiday.
"This is known as the spider house because of the way that we do the spider webs from the roof to the street," Price said. "We get a lot of trick-or-treaters."
The family doesn't hold back, spending 12 to 20 hours each year setting up fog machines, lights, spider webs, a 'fire-breathing' dragon and more, Price said.
"It's my favorite part," said dad Jake Bieker as he set up the dragon on the family's roof.
Price said they get their decorations from Spirit Halloween, adding a bit more to the collection each year.
In the beginning, Price said they only decorated half of their house, but now they deck the entire place out in webs.
"It is a project," Price said. "In the beginning it was just webs, and then each year we buy more of the witch things or skull things or more fog machines."
For eager trick-or-treaters, the fog machines will be blowing on Halloween night, completing the haunted scene on Government Way between Virginia and Idaho avenues.
"I just love Halloween," Price said. "It's just a fun holiday to participate in."
Recent Headlines
---