Housing market stays strong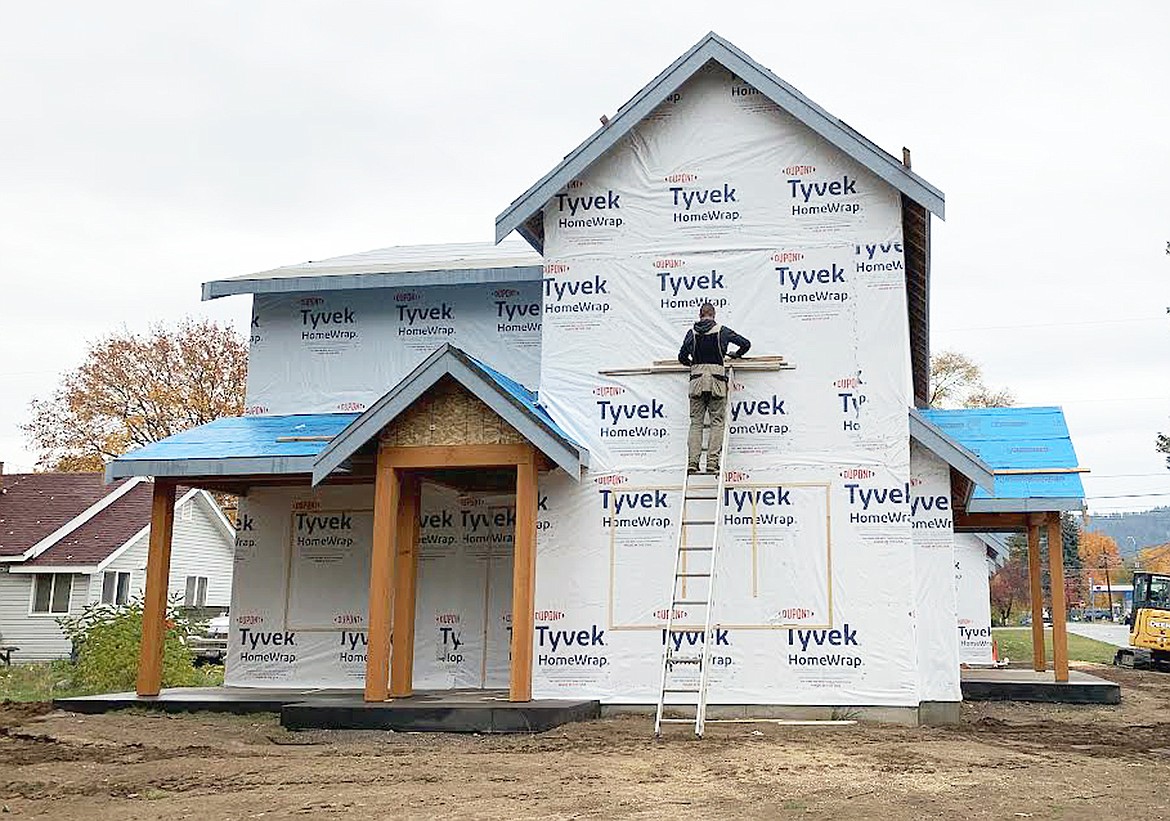 Work continues Friday afternoon on a home under construction at 20th and Mullan in Coeur d'Alene.
BILL BULEY/Press
by
BILL BULEY
Staff Writer
|
October 23, 2021 1:09 AM
The median sales price of homes in Kootenai County is up to $475,000, an increase of 37% compared to $346,000 in September 2020, according to the latest report from the Coeur d'Alene Multiple Listing Service.
A total of 544 homes were on the market last month – a jump of 24% compared to 438 homes available in September 2020.
That increase indicates inventory shortages are easing, which creates a more balanced real estate market, say real estate agents.
"We are still seeing home sales move quickly and market conditions haven't normalized yet, but September's housing activity is closer to a typical fall experience," said Kristen Johnson, Coeur d'Alene Association of Realtors president.
She said the Coeur d' Alene area is in demand. However, buyers are being more cautious when they pick their home than earlier this year, when some homes were selling quickly, without in-person inspections and over asking prices due to bidding wars.
A quick drive around Coeur d'Alene on Friday found far more homes for sale now than at the height of the market earlier this year.
Since July 1, 636 homes have sold compared to 810 homes sold for that same time frame in 2020, Coeur d'Alene Association of Realtors reported.
The average days on market was down to 77, compared to 93 a year ago.
The Association reported that the median sales price in Coeur d'Alene was $559,330; $474,500 in Post Falls; $550,000 in Hayden; $476,720 in Rathdrum and $485,000 in Spirit Lake.
One real estate agent told The Press the market is seeing price reductions and fewer cash offers.
"We have been seeing a slow correction on sales prices, the Coeur d'Alene housing market is still strong and competitive," wrote Sarah Kestler, Coeur d'Alene Association of Realtors director of communications. "We have a long way before we hit a balanced market, but with homes priced right that will help create opportunities for buyers and the steady growth in inventory is a positive step forward."
The Wall Street Journal and Realtor.com announced in April that Coeur d'Alene was No. 1 in the nation in their new Emerging Housing Markets Index.
According to the Coeur d'Alene Association of Realtors, there were 154 current active residential listings as of April 12. In a normal market, going back about five years, there would be about 1,000 listings.
Nick Shriner, real estate agent with Windermere Real Estate, said inventory has tripled from spring.
In a housing market snapshot he sent out, he wrote that sellers face more competition from increased inventory.
"They do continue to enjoy significant appreciation in the values of their homes though," he wrote. "Home equity is at an all-time high!"
According to the housing market snapshot, from July 1 to Sept. 30, the average prices were, in Coeur d'Alene $685,000; $483,000 in Post Falls; $464,000 in Hayden and $513,000 in Rathdrum/Twin Lakes.
The average sales prices in those areas increased, on average, about 35%.
According to nerdwallet.com, the 30-year fixed rate is 3.1%, 20-year is at 2.7% and 15-year is at 2.2%
"The good news for buyers is that interest rates are low and supply has increased," Shriner wrote. "It appears we are slowly heading toward a more balanced market."
Recent Headlines
---