Housing help is on the way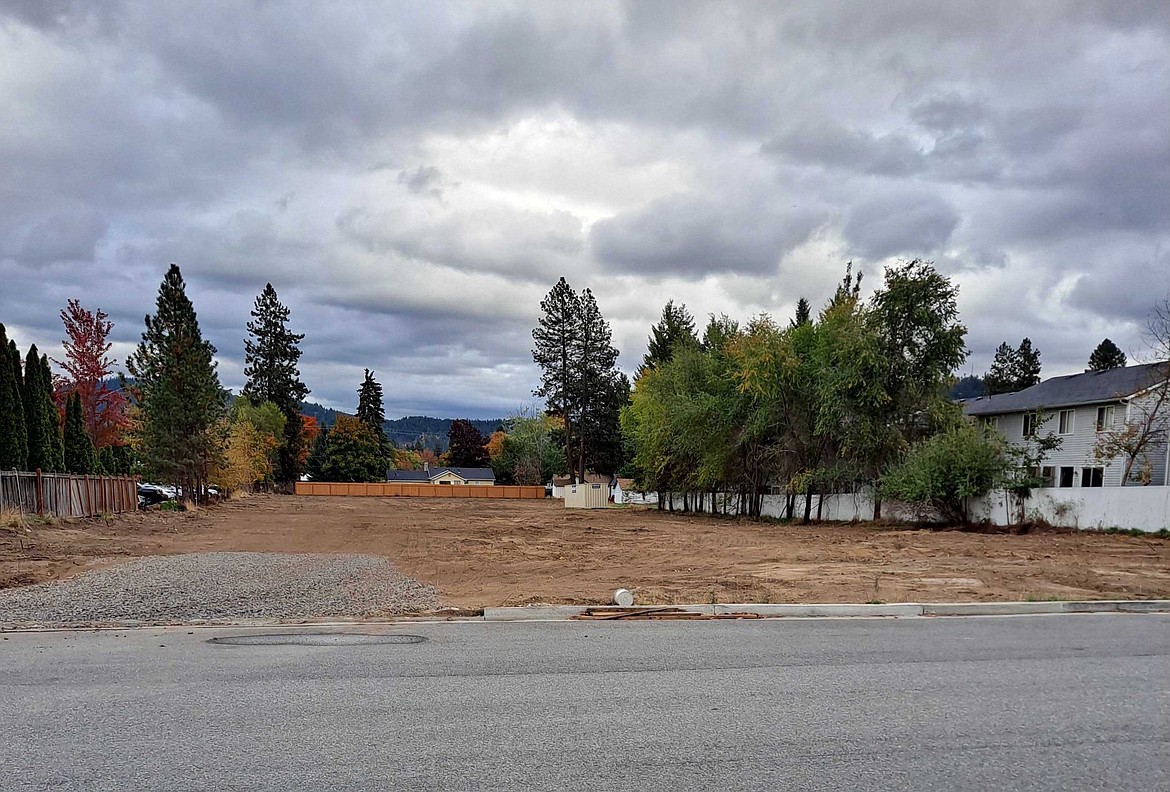 The site for the next Habitat for Humanity project on Second Street. A ground-breaking ceremony will be held Saturday at ten am.
Photo courtesy of Jaymee Keller
by
ELLI GOLDMAN HILBERT
Staff Writer
|
October 22, 2021 1:00 AM
COEUR d'ALENE — Habitat for Humanity is helping 21 more families realize their dreams of home ownership in Kootenai County.
Representatives will break ground Saturday at 10 a.m. on Second Street behind the drive-through beverage barn near Costco. The public is invited to hear about the design and meet the team and families involved.
Planned as a condominium building, it will be completed in phases over five years.
The first building will help six families gain the stability of affordable housing.
Each family invests 250 sweat equity hours. Once they move in, they have a "very affordable mortgage," said Jaymee Keller, director of development and communications.
Sweat equity hours can take many forms. Helping with construction of the home, volunteering to assist with events and working at the Habitat Restore discount building supply store on Wyoming Avenue are all options. If someone has special skills to offer, those are often used.
HFH North Idaho no longer builds single-family homes. Instead, it has switched to condo-style developments so it can assist more people, said administrative assistant Amy Billings.

Families participate in every aspect from planning to building, Billings said. The 21 units will vary in size to meet each family's specific needs.
Habitat has a longstanding mission to "eliminate substandard housing and end homelessness by building adequate and basic housing" for the local community.
Another effort is its program A Brush With Kindness, providing revitalization and repairs to residences of current low-income homeowners.
Through an application process, those qualified can have their home repairs done through HFH. A 20% down payment is required, with the balance paid through low monthly payments with no interest.
Families wishing to apply for either program may see qualifications and complete the application process at: northidahohabitat.org.
Volunteers and donations are still needed, said Keller. Call (208) 762-4663.
Recent Headlines
---