George A. Strong, 84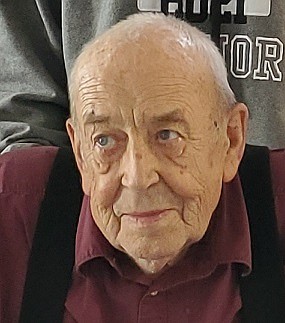 |
October 21, 2021 1:00 AM
GEORGE A. STRONG
Oct. 17, 2021
George A. Strong, 84, a lifetime resident of Potlatch, Idaho, passed away on Oct. 17, 2021, at the Ladow Court Assisted Living in Garfield, Wash.
George was born on Nov. 1, 1936, North of Potlatch, Idaho, to Arthur and Alice (McClure) Strong. He attended the Potlatch Schools and graduated from the Potlatch High School.
He married Joyce A. Cleavinger on July 20, 1956, at the Elmore Church North of Potlatch, Idaho, and the couple made their home at Potlatch.
George worked for many years for area farmers and later was employed at Potlatch Forests, Inc. from 1955 to 1980 and served the company for 25 years. He later was employed by the University of Idaho and worked at the Kibbie Dome from 1982 to 2000 and had served the college for 18 years when he retired.
George enjoyed hunting, Gonzaga Basketball, and his grandchildren and great-grandchildren and attended all their sport activities.
Survivors include two sons, Jeff Strong, Potlatch, Idaho, Mark Strong (Debra) Rathdrum, Idaho, one daughter, Jill Palmer (Larry), Garfield, Wash., two brothers, Dean Strong, Indiana, Lyle Strong (Yvonne) Seattle, Wash., one sister, Carol Carter, Pullman, Wash.
George is also survived by 5 grandchildren: Clayton Strong, Carl and Nikki Strong, Brandy Montgomery, Michael and Genna Bessey, Dalton Strong, and 10 great-grandchildren: Jude, Abby, Elliott, Charlie, Ethan, Walker, Drew, Carter, Ashlyn, and Henley.
A memorial service will be held on Saturday, Oct. 23, 2021, 10:00 a.m. at the Grace Community Church, Potlatch, Idaho, with Rev. Larry Veith officiating. Inurnment will be held at a later date at the Garfield Cemetery, Garfield, Wash.
The family would like to express a thank you to the staff of the Ladow Court Assisted Living for the care given to George Strong over the past two years.
Memorial gifts are suggested to the Ladow Court Assisted Living at Garfield, Wash., 99130, or to the Mountain Home Grange #285, 1300 Cora Road, Potlatch, Idaho, 83855
Kramer Funeral Home of Palouse, Wash., is caring for the family. Online condolences may be left at www.kramercares.com
Recent Headlines
---