Shirley Ann Miller, 68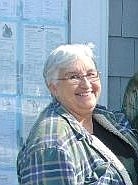 |
October 20, 2021 1:00 AM
Shirley Ann Miller, 68, of Spirit Lake, Idaho, passed away at home on Oct. 12, 2021. Shirley was born in Spirit Lake, Idaho, on July 21, 1953, to Antoinette "Toni" Bonu and Raymond "Ray" Miller. She was raised in Hidden Valley (Rathdrum), Idaho, and attended Lakeland High School.

In 1971, Shirley married Robert Miller and they had two boys Jeremy and Patrick. In 1987, she met Ernie Hunt, who had Megan. Then, together they had another daughter, Amber.
Shirley worked around 21 years at Accurate Molded Plastic, starting as an operator and working her way up to the quality control department. For the next 10+ years she worked at Kootenai Health in the Central Services Department.

She was a resident of Rathdrum Idaho for 52 years. In 2005, she and Ernie moved to Spirit Lake, Idaho, where she resided at the time of her death.
Her greatest accomplishment was raising four kids and having 12 grandkids. She could always be found at baseball, softball, soccer, football and wrestling matches. When she wasn't at the kids' or grandkids' events, she was at the casino, eating at the senior center or at home surrounded by family.
She is preceded in death by her parents, Toni and Ray Miller, as well as by her brothers Raymond "Joe" and Ronald "Ron" Miller.

She is survived by Ernie Hunt of Spirit Lake; her brother William "Bill" and Donna Miller of Oldtown; sister Mary and Bob Watts of Kent, Wash.; and sister-in-law Sue Miller of Hidden Valley.
Children: Jeremy Miller of Rathdrum, Patrick and Robin Miller of Rathdrum, Megan Ownbey and Loren Buchert of Post Falls, and Amber Hunt and David Lundberg of Cusick, Wash.
Her 12 grandkids are Robert, Eric, Ralene, KaLynn, Angelo, Kendall, Jaydon, Alexis, Ella, Jackson, Coltin and Caiden. She also had several kids and grandkids that called her mom or grandma that she treated as her own.

A potluck Celebration of Life will take place from 1-4 p.m. on Oct. 24, at the Rathdrum Lions Club. Contributions can be made to the Hospice of North Idaho, 2290 West Prairie Ave., Coeur d'Alene, Idaho 83815.
Yates Funeral Home has been entrusted with the care of final arrangements.
Recent Headlines
---